Analyst: Dissolution of Contract with NCAA Won't Hurt Electronic Arts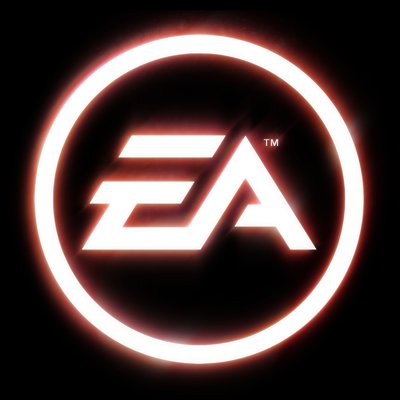 The following is an excerpt from a report compiled by Michael Pachter of Wedbush Securities.
On Wednesday before the market close, the NCAA announced that it would not enter into a new contract with EA (NASDAQ:EA) for the license of its name and logo for the EA Sports NCAA Football video game. The current agreement expires in June 2014. As a result, EA's next college football game will not include the NCAA's name or logo. The NCAA made the non-renewal decision citing "the current business climate and costs of litigation." We have included the full text of the NCAA press release on the next page.
As reported by the Wall Street Journal and other media outlets, the NCAA is being sued by several former athletes who allege that the NCAA conspires with its partners to fix the price of an athlete's image and likeness at zero. By doing so, the NCAA has prevented these former athletes from receiving compensation for lucrative TV and video game contracts that the NCAA enters into and that use the athletes' images and likenesses for the NCAA's financial benefit.
We do not expect the expiration of the NCAA contract to have a material impact on sales of EA's college football games. We believe that EA has entered into two contracts for its college football content. One contract is with the NCAA and gives EA the right to use the letters "NCAA" in its college football games. The other contract is with the Collegiate Licensing Company (NYSE:CLC), which represents a large number of the NCAA's member schools, and allows EA to use the uniforms and logos of the members of different conferences and teams.
In our view, the second contract is the basis for the realistic college football gaming experience that gamers currently enjoy, as popular schools and rosters are accessible in gameplay. We believe that the CLC contract has over one year remaining, and that the bulk of the royalty currently paid by EA goes to the CLC, not the NCAA. We estimate that the total royalty paid is likely around $10 – 15 million annually, with the CLC getting approximately $8 – 12 million of that amount and the NCAA getting the rest. We don't think that the NCAA share will be kept by EA; rather, we think that EA will continue to pay the same royalty overall and that the CLC and its members will benefit.
Also on Wednesday, Andrew Wilson, Executive Vice President, EA Sports, confirmed that EA's relationship with CLC is ongoing and that the company is already working on a new college football game for the next-gen consoles. The game will launch next year and will feature college conferences and teams. In our view, the letters "NCAA" add little to the game experience, and we do not expect the game to sell materially fewer units when the letters are removed.
Maintaining our FY:14 estimates for revenue of $4.06 billion and EPS of $1.25, versus guidance of $4.0 billion and $1.20, respectively. The next version of EA's college football game will likely be a FY:15 release. We will initiate our FY:15 estimates in conjunction with earnings next week.
EA will report Q1:14 (ending June) results after the market close on Tuesday, July 23, and will host a conference call at 2:00pm PT (dial-In: 773-799-3213, passcode: EA, webcast: ir.ea.com). We expect Q1 EPS roughly in line with guidance. We do not expect EA to lower FY:14 EPS guidance. Please refer to our Preview note for additional detail.
Investment Thesis: We remain positive on the EA story, with guidance for a difficult transition year suggesting that there is a basis for our view. Despite recent execution missteps and a relatively low number of packaged goods in FY:13 that drove a year-over-year revenue decline, EA managed to hold earnings relatively flat, primarily due to unrivaled digital strength. We believe the company has a better line-up of packaged goods releases this year, is likely to maintain digital revenues notwithstanding a gap from Battlefield Premium and Star Wars, and is best positioned among its peers to exploit what we expect to be an uptick in game sales once Microsoft's (NASDAQ:MSFT) Xbox One and Sony's PS4 launch.
We believe EA represents the best opportunity for investors to benefit from continued digital growth for the industry in the coming years, as well as from a likely rebound in packaged goods sales as the new consoles are adopted. We recommend that investors continue to accumulate shares of EA while they trade at a discount to our $26 price target. Electronic Arts shares are on the Wedbush Securities Investment Committee's Best Ideas List.
Maintaining our OUTPERFORM rating and our 12-month price target of $26. Our price target reflects a forward P/E of 18x our $1.25 EPS estimate, plus roughly $4 in net cash per share. The P/E multiple we have assigned is a discount to EA's historical multiple, but is in line with the current market multiple, reflecting superior growth prospects offset by recent execution missteps. Electronic Arts shares are on the Wedbush Securities Investment Committee's Best Ideas List.
Risks to attainment of our share price target include changes to game release timing, greater than expected deterioration of the average selling price (NYSE:ASP) for game software, the effects of competition, changing macroeconomic factors, and lowerthan-expected consumer demand for video game hardware.
Michael Pachter is an analyst at Wedbush Securities.