3 Big Football-Shaped Boosts for TV Networks this Weekend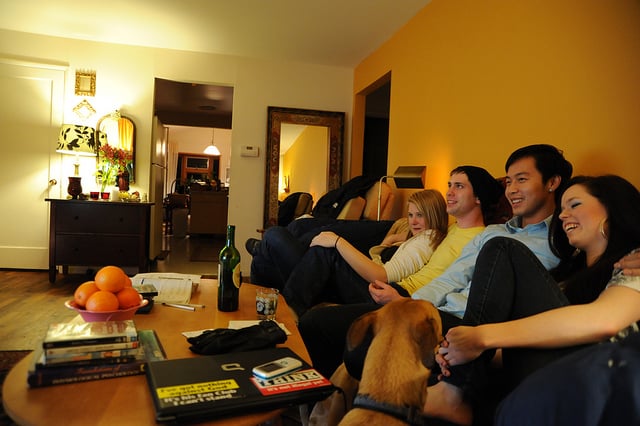 American football fans weren't the only ones excited for the NFL's highly anticipated return to weekend television on Sunday. Television networks and marketing brand executives were, too, and luckily for them, the Dallas Cowboys weren't the only ones to come away with a win Sunday night.
TV ratings confirm that fans did their duty this weekend to show up big for football Sunday and not disappoint networks depending on fanatics for their undivided attention. With some help from The Hollywood Reporter, here are three ways that football lovers proved their continued loyalty to the sport.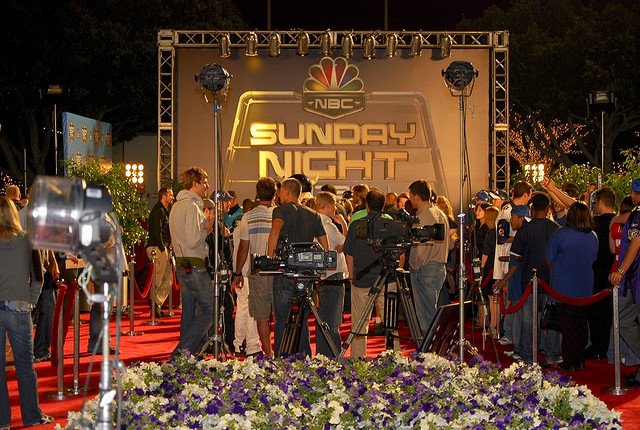 1.  Sunday Night Football
According to The Hollywood Reporter, NBC's (NASDAQ:CMCSA) Sunday Night Football once again scored high returns Sunday thanks to fans who put their feet up and cracked open a cold one. Though numbers are still undergoing adjustments, early returns give the games a 16.6 rating among metered markets, marking an expected but nonetheless successful first touchdown for the network.
The Dallas Cowboys versus New York Giants game on Sunday night averaged 23.3 million viewers, and although the current stats available for the game give it a 9.1 rating with adults 18-49, reflecting a decline from last year's early returns, NBC was still reportedly pleased with its results.
2. Football Night in America
The three-part show preceding NBC's broadcast of Sunday Night Football also scored high points for the network, The Hollywood Reporter reports. Its pre-show averaged a 2.1, 3.1, and 7 in ratings in half-hour units leading up to the big game, and evidenced a growing viewer base as the night went on and game time drew closer. Though the numbers have yet to be adjusted, as of now, NBC is averaging a 7.2 rating with adults 18-49, putting the network at 18.7 million viewers on Sunday night.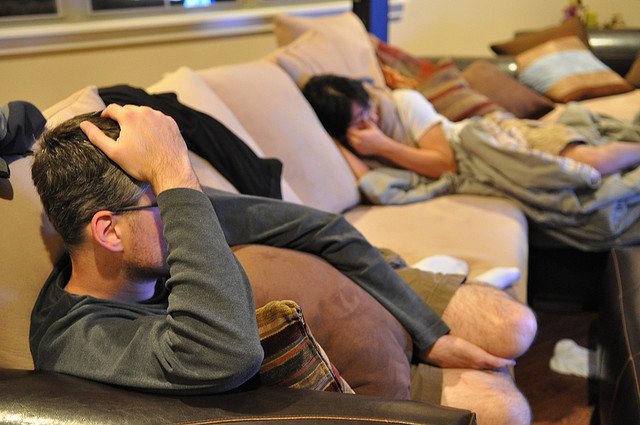 3. Overrun + The OT
And NBC wasn't the only network to reap football success. Fox scored, as well, and effectively drew the attention of those who weren't ready for the pigskin talk to end when the final minutes on the clock ticked down. Its half hour of NFL Overrun earned a 7.9 rating for adults 18-4,9 and The OT came away with a 7.5 final score. The network ended the night with the eyes of 9.9 millions viewers and an average rating of 3.9.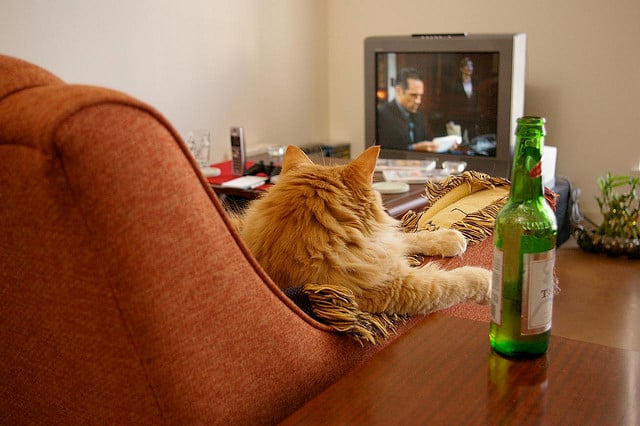 Honorable Mentions
But Americans didn't only turn on the television this weekend to watch football. Ratings proved that other forms of Sunday night TV also lured them in, and another network at least pulled a field goal.
According to The Hollywood Reporter, CBS (NYSE:CBS) earned a 1.6 rating for the U.S. Open women's tennis final early on Sunday night, a 1.9 rating for the 60 Minutes segment that followed, and a 1.9 rating for the Big Brother finale nightcap. It averaged a 1.6 rating and 7.2 million viewers, and effectively showed that Sunday night doesn't translate to football hog heaven for everyone.
Don't Miss: 7 Upcoming Films That Prove Sci-Fi Is Back in a Huge Way.