As the world's largest retailer, Wal-Mart (NYSE:WMT) has a lot of clout when it comes to shifting the landscape of the U.S. retail industry. According to Reuters, the company has long recognized that influence but is now acting on it as it voices its commitment to supporting U.S. manufacturing through its "Made in America" campaign.
It was back in January that Wal-Mart made the initial pledge to do its part in "leading an American renewal in manufacturing" by promising to buy an additional $50 billion in U.S.-made goods over the next 10 years. The jury's still out on whether Wal-Mart really is "leading" the effort or actually joining in on a phenomenon that is well underway, but nonetheless, the retailer has made significant strides in recent months to keep good on that promise, and its suppliers are helping. Here are 7 products Wal-Mart now sells that help it maintain its "Made in America" pledge.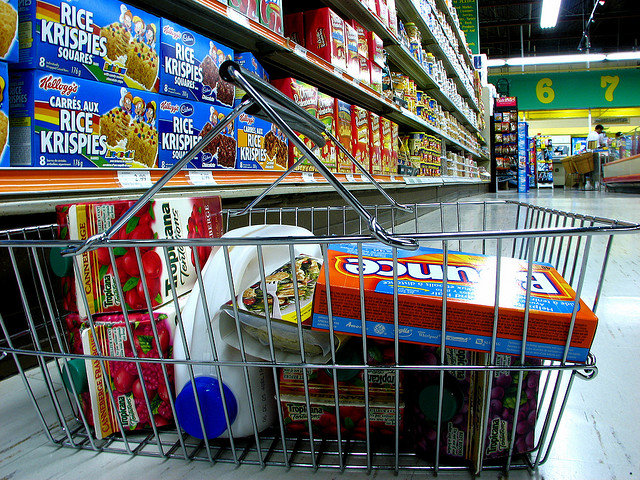 1. Food
Wal-Mart's grocery department accounts for a considerable amount of its business, and luckily for the Bentonville, Arkansas-based retailer, food products are some of the easiest for it to obtain from U.S. sources. According to Reuters, of all the U.S. unit's main goods, many of them being food, two-thirds of the products are procured directly from the U.S.