An interesting factoid revealed by the Associated Press analysis is that the median pay for a female CEO was $11.2 million, while the median pay for a male CEO was $9.6 million. As far as misleading stats go, this is pretty high up the list, given that only 3 percent of the companies in the report were led by females and that the highest-paid female CEO was Irene Rosenfeld of Mondelez International (NASDAQ:MDLZ) at $22 million (which compares to CBS's Moonves at $60.3 million).
What is probably most concerning to the average worker is that average pay for U.S. workers increased between just 1 and 2 percent over the past three years. Not only did CEO pay growth leave the average worker in the dust, but corporate growth has been fairly robust as well. AP showed that the median profit increase at the companies surveyed was 6.1 percent, while the median revenue increase was 7.6 percent.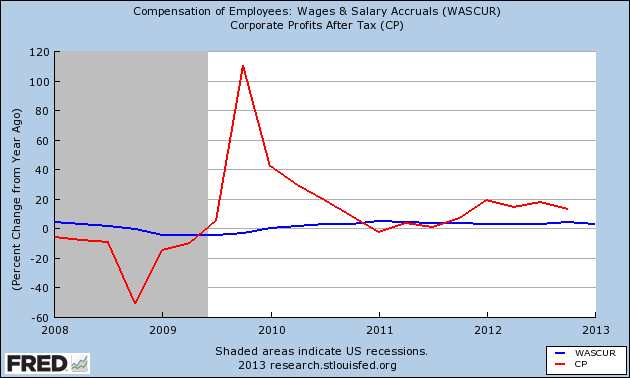 Income inequality is a growing problem in America, and has been a defining characteristic of the post-crisis economic recovery. The National Employment Law Project showed that while low-wage occupations accounted for 21 percent of recession-era job losses, they accounted for 58 percent of recovery job gains — and while mid-wage occupations accounted for 60 percent of recession losses, they accounted for just 22 percent of recovery growth.