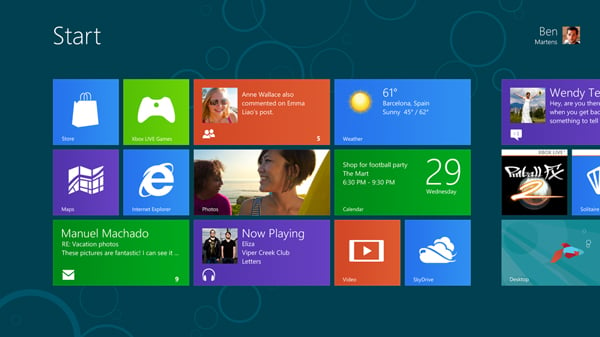 Microsoft (NASDAQ:MSFT) and its loyal fans had high hopes for Windows 8, but those who predicted the new PC and mobile operating system would be born without wings may have been right after all. The clearest evidence of this is research firm NPD's estimate that sales of Windows machines are actually lower now than they were a year ago.
Emmanuel Fromont, president of the Americas division of Acer, told the New York Times that sales of the company's Windows 8 PCs had been lower than expected, suggesting that the system's unfamiliar design, which was supposed to be its main selling point, may actually be scaring off customers.
Whether potential buyers are wary of learning an entirely new system, or whether they're waiting for more reviews to make their decisions, there's no denying that Windows 8 hasn't been as well-received as Microsoft had hoped. According to NPD, stores in the U.S. sold 13 percent fewer Windows devices from late October, when Windows 8 debuted, through the first week in December, than in the same period last year.
Catalysts are critical to discovering winning stocks. Check out our newest CHEAT SHEET stock picks now.
While NPD's statistics don't include Microsoft's own stores, which happen to be the only place to buy a Surface tablet, analysts still believe their figures to be relatively accurate, as Microsoft stores remain scarce…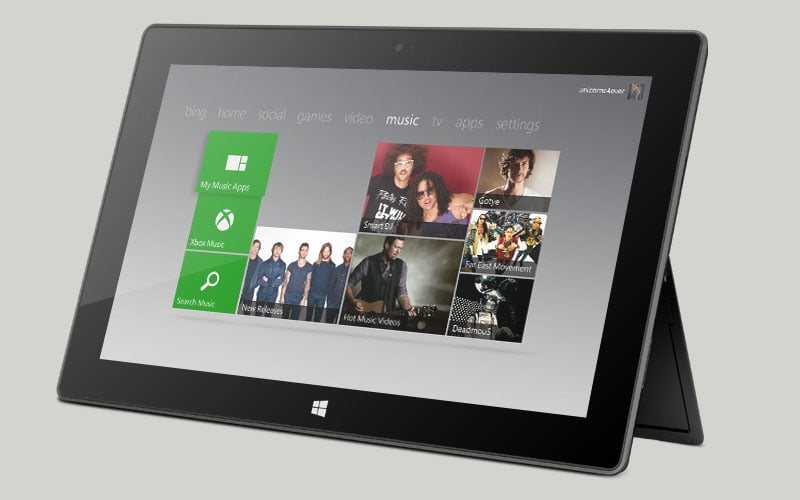 Microsoft had hoped taking a cue from Apple would help it gain better traction in both the PC and tablet markets, but particularly the latter. The shift in spending to tablets — PC shipments are expected to be down 3 percent in 2012 — is what makes Windows 8 so critical a part of Microsoft's future. Without a successful mobile platform, the company doesn't stand a fighting chance.
Apple (NASDAQ:AAPL) already dominates the tablet market, with Google (NASDAQ:GOOG) in a very distant second. The company has also been growing its PC sales, and in turn, its share of the shrinking PC market. Apple stores are an important part of the Apple brand — they foster a community of Apple aficionados who are lured to the ecosystem by hot must-have products like iPods and iPhones but eventually upgrade their PCs to Macs.
Apple's mobile devices, which alone garner enviable sales figures, also help the company keep its footing in the PC market. The ease with which data, applications, and features can be shared across devices encourages loyalty. Microsoft had hoped to do the same with Microsoft 8, which boasts an interface that is easier to navigate on touch-screen devices that is supposed to be flexible enough to still be used on conventional laptops and desktops. Unfortunately, the changes haven't been so well received.
Mark Martin, a spokesman for Microsoft, has argued that, because Windows 8 is such a big shift — in strategy, style, and performance — it cannot be accurately judged in a single shopping season. It's true that consumers are likely to be slow in adopting a new technology, but in this instance, negative reviews are also an undeniable factor in the system's relative un-success…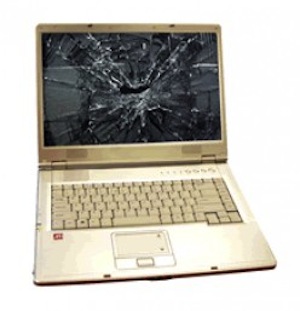 Reviewers and interface design experts alike have focused primarily on the confusing coexistence of the new tile interface alongside the traditional desktop interface. With less-than-stellar reviews, how can Windows PCs compete for sales with the season's hottest mobile devices? And for that matter, how can the Surface tablet compete with Amazon's (NASDAQ:AMZN) Kindle Fire HD or Apple's (NASDAQ:AAPL) iPad and iPad mini?
Brendan Barnicle, an analyst at Pacific Crest Securities, told the New York Times that tablets were sapping the growth of laptops in particular, which represent the largest share of computer sales. "Tablets are doing to the laptop market what laptops did to the desktop market," he said. And that's a trend likely to continue until a new product begins to eat in to tablet sales, at which point the PC market will only be a fraction of what it once was.
For now, though, PC makers are trying to adapt. Apple has done so with wild success, though even the tech titan has fallen on hard times of late as competitors up their game. Microsoft has had less success. The Surface only debuted this fall almost three years after the iPad, of which Apple has now developed five iterations, including the new iPad mini. Meanwhile, Microsoft 8 failed to inspire a significant increase in desktop and laptop sales.
But it's important to note that, while Microsoft's new operating system and tablets may not have been so well received as Apple products usually are, it's still necessary for companies like Microsoft to innovate, or else they'll find themselves losing customers to those companies that do. Microsoft sales may not have spiked with the debuts, but the new software and accompanying products could at least keep the company in the game — keep it viable and even, perhaps, give it the foundation to grow stronger products that inspire stronger sales in the future.
Don't Miss: Consumers are Still Confident in Technology.