Bob Marley and The Wailers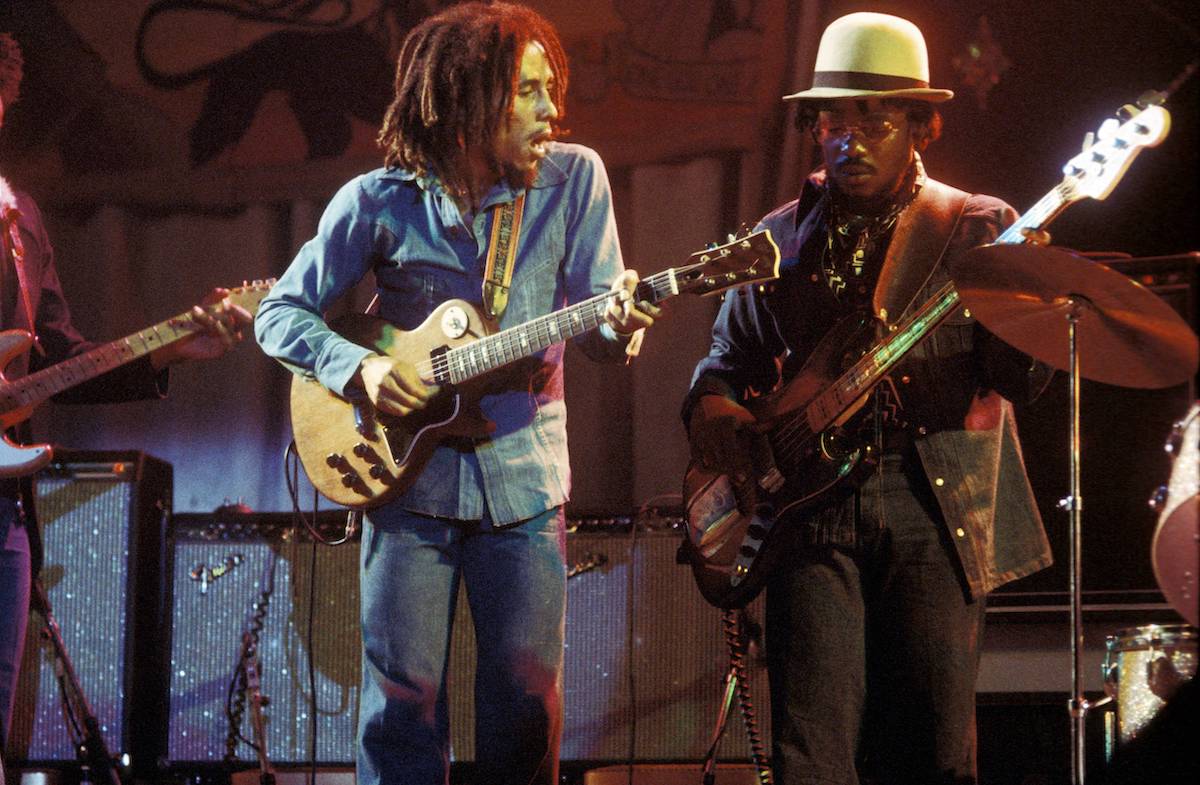 Bob Marley and the Wailers were a Jamaican reggae band that started in 1963 and was an integral force in 1970s reggae.
Bob Marley was discovered by record producer Leslie Kong, who helped him release his first single "Judge Not," in 1962. Marley didn't initially see success as a solo artist, leading to the formation of The Wailers.
Bob Marley and the Wailers formed in 1963 when Marley and his friends were teenagers. The Wailers included Neville "Bunny" O'Riley Livingston, Peter McIntosh, Junior Braithwaite, Beverly Kelso, and Cherry Smith.
The band got their big break in 1972 after landing a contract with Island Records. The band's first single, "Simmer Down," went to the top of the Jamaican charts in January 1974. While the group became popular in Jamaica, they had trouble financially and Braithewaite, Kelso, and Smith eventually left the band.
After some time apart, Bob Marley eventually reunited with Livingston and McIntosh and reformed the Wailers in Jamaica, after he'd moved to the United States for a period. Around the time of their reunion, Marley was getting more into the Rastafarian movement.
In 1970, The Wailers were joined by brothers Aston "Family Man" Barrett, a bassist, and drummer Carlton "Carlie" Barrett. In the mid-1970s, ahead of the release of 1975's Natty Dread, original band members Livingston and McIntosh left to pursue solo careers under the names Bunny Wailer and Peter Tosh, respectively.
By 1975, the band was going by the name Bob Marley and the Wailers, releasing top 40 hits with songs like "No Woman, No Cry."
A few years later, in 1981, Marley died after a battle with cancer. The Wailers performed at his memorial service in tribute.
Today, The Wailers is a reggae band consisting of bassist Aston "Family Man" Barrett, his son, drummer Aston Barrett Jr., and his nephew, Josh David Barrett, as the lead vocalist.
Along with the Barrett family members are lead guitarist Donald Kinsey, rhythm guitarist Owen "Dreadie" Reid, guitarist Junior Jazz, keyboardist Andres Lopez, and saxophone player Glen Dacosta.
---
Featured Articles:
Bob Marley Refused to Get Treatment for the Rare Cancer That Metastasized on His Toe, Ultimately Causing His Untimely Death
---
Classic Lines: Bob Marley 'Feel[s] Like Bombing a Church' on the 'Natty Dread' Album
---
Why Bob Marley and The Wailers Got Dropped From a Sly and The Family Stone Tour
---
Bob Marley and The Wailers' 'Burnin" Nearly Featured 3 Bunny Wailer Songs
---
Read more about Bob Marley and the Wailers on The Wailers' official site.
Read the latest articles about Bob Marley and the Wailers