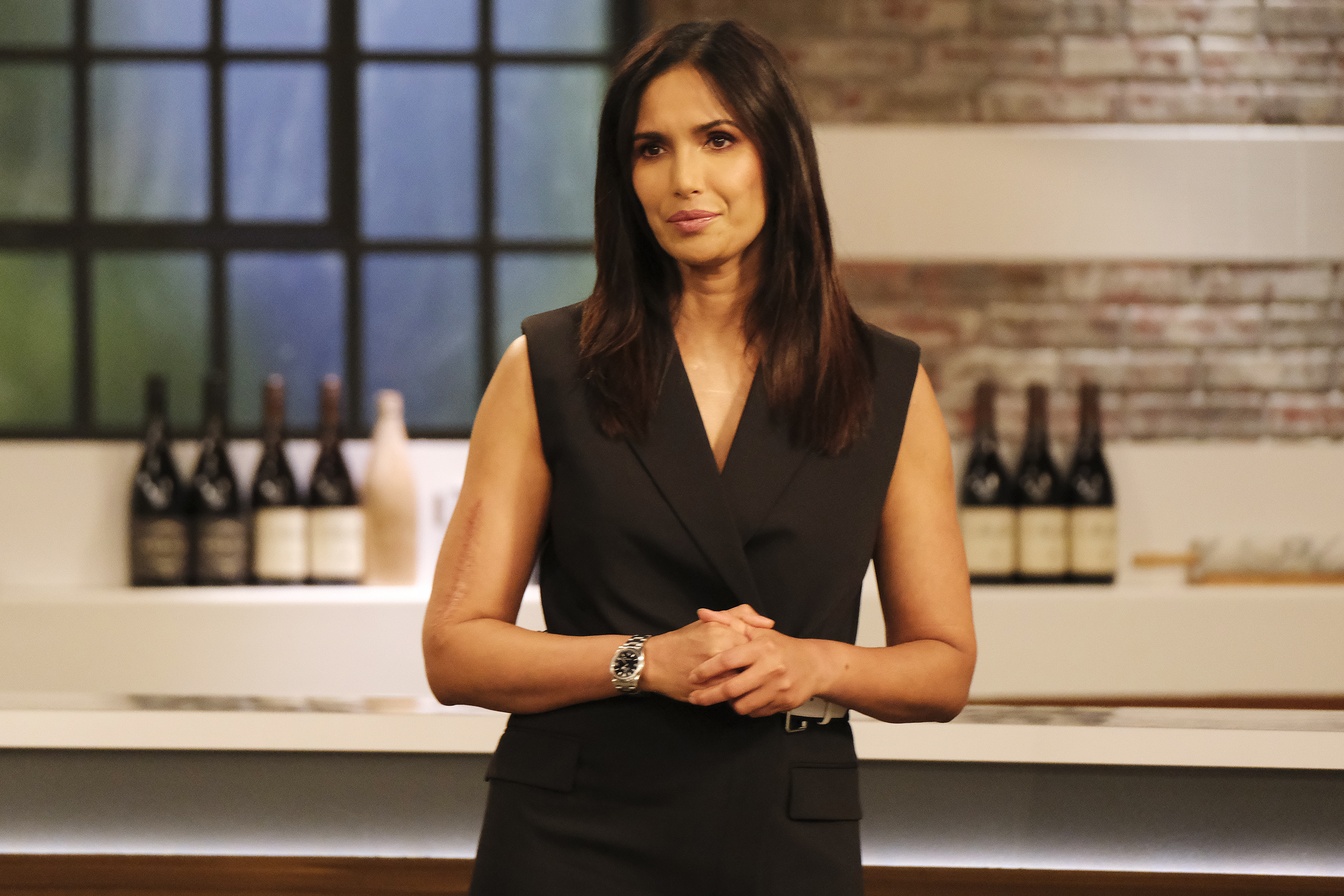 Padma Lakshmi
Padma Lakshmi is an Indian American TV host, author, activist, and model. She is best known for hosting the Primetime Emmy-nominated Bravo series Top Chef, which she also executive-produced. And she created, hosts, and executive-produces the Hulu series Taste the Nation With Padma Lakshmi.
In addition to appearing on TV, she has written several books. They include the cookbooks Easy Exotic; Tangy, Tart, Hot & Sweet; and The Encyclopedia of Spices & Herbs. She also wrote a New York Times bestselling memoir — Love, Loss, and What We Ate — and the children's book Tomatoes for Neela.
Further, Lakshmi co-founded the Endometriosis Foundation of America and is an ACLU Artist Ambassador for immigrants' and women's rights. Her activism also earned her an appointment as a Goodwill Ambassador for the United Nations.
---
Full name: Padma Parvati Lakshmi Vaidynathan
Born: September 1, 1970
Hometown: Madras, Tamil Nadu, India
Height: 5'9″
Net worth: $40 million
Spouse: Salman Rushdie (m. 2004–2007)
Children: Krishna Thea Lakshmi-Dell
Top TV shows: Taste the Nation With Padma Lakshmi, Top Chef
Fun fact: She is considered India's first supermodel
---
Visit the official Padma Lakshmi website.
Read more about Padma Lakshmi's career, personal life, and latest projects: