10 Predictions for Microsoft and Xbox One at E3 2015
The Electronic Entertainment Expo (E3) is the biggest event in the video game industry all year. It's when the biggest game makers take the stage to show off all of the most exciting games in their lineup for the coming months and years. Everyone who's anyone in the video game industry will be there.
This year's E3 presentations take place June 14 – 18, during which time we'll see a torrent of news coming from the likes of Sony, Microsoft, Nintendo, Ubisoft, Electronic Arts, Bethesda, Square Enix, and more.
Of all the companies, Microsoft seems to have the best 2015 lineup so far, with a holiday season that includes exclusives like Forza Motorsport 6, Rise of the Tomb Raider, and Halo 5: Guardians. But that's not all the company has in the works. Read on for a look at the games we expect to see this year at Microsoft's E3 presentation.
1. Halo 5: Guardians
Guaranteed to be one of the biggest games of the year, Halo 5: Guardians is Microsoft's major statement this holiday season — and maybe even this console generation. For one thing, the game will have an epic storyline that developer 343 Studios is just starting to tease out in trailers, screenshots, and even podcasts. What we know so far is that the game pits Master Chief and Spartan Locke against each another in some way.
But that's just part of the game. The other part is the online multiplayer modes that are designed to keep players coming back for years. People who bought Halo: The Master Chief Collection were treated to a multiplayer beta in December, but the content made available then was just the tip of the iceberg.
Expect to see a whole lot of this game at E3 as Microsoft continues to pump up shooter fans for a marketing blitz coming later this year.
2. Rise of the Tomb Raider
Until 2013, the Tomb Raider series was composed of pretty decent games that didn't tend to age very well. Then came Tomb Raider, a gritty origin story that turned out to be one of the best games of the year, thanks to its fantastic platforming and shooting mechanics.
This sequel tells the further adventures of Lara Croft as she comes into her own as the iconic treasure hunter we know from the two decades of Tomb Raider games. Since the game is launching this holiday as an Xbox exclusive, it's a solid bet that Microsoft will promote the heck out of it at E3.
3. Forza Motorsport 6
If Halo 5 and Rise of the Tomb Raider are meant to satisfy fans of shooters and action games this holiday, Forza Motorsport 6 is the big one for racing fans. The Forza series has pulled ahead of all other racing franchises in recent years, thanks to its realistic racing sims under the Forza Motorsport moniker and more arcade-style Forza Horizon games.
This year it's the realistic racer's turn, as Forza 6 promises to offer loads of cars, tracks, and upgrades. If it's as good as its predecessors, you're going to be hard pressed to find a better racing game anytime soon.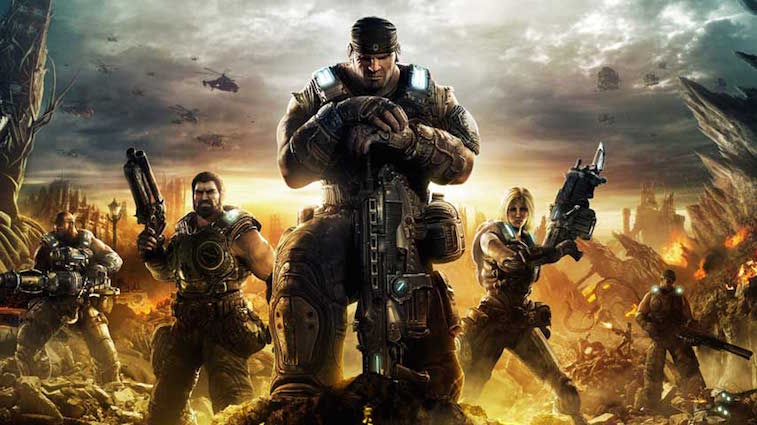 4. Gears of War: Ultimate Edition
Microsoft hasn't officially announced this game yet, but that doesn't mean it isn't happening. There have been so many rumors and leaks that it's virtually a sure thing.
So what is this Ultimate Edition? It's an HD remake of the original Gears of War game that launched in 2006, shortly after the Xbox 360 hit store shelves. It was a revolutionary game that not only showed off the power of the console, but also introduced the best cover mechanic to date in a third-person shooter. It paved the way for many shooters to come and launched one of the best new series of the generation. Preserving Gears of War in a remastered edition on Xbox One makes a lot of sense.
Look for an announcement at E3, and a release date that will probably be sooner rather than later.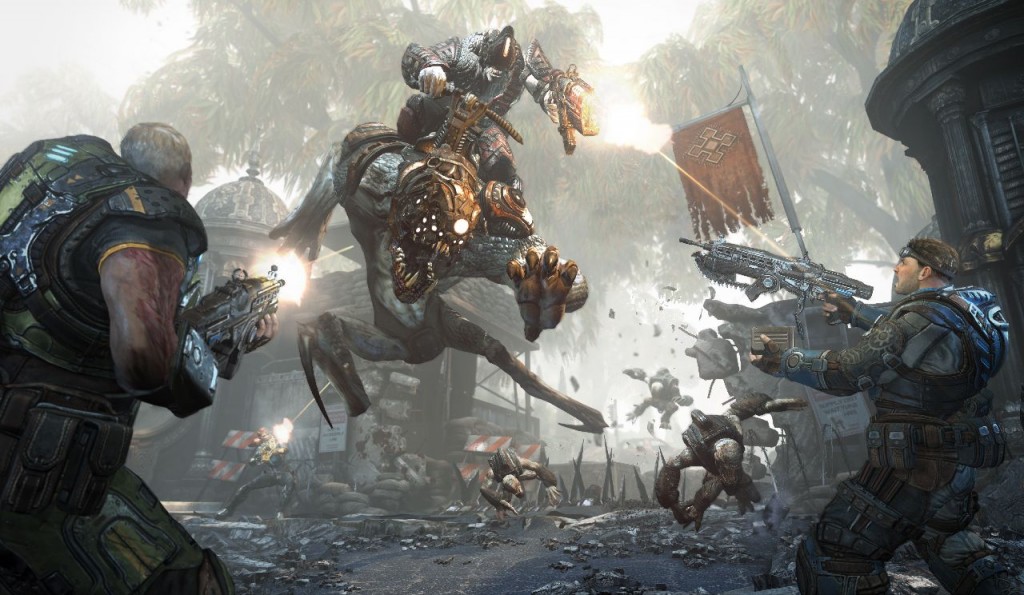 5. Gears of War 4
This game hasn't been announced yet either, but there's plenty of evidence that a brand new Gears game is coming to Xbox One. Here's why: We know that Microsoft bought the Gears of War franchise from Epic Games and handed it off to Black Tusk Studios. Black Tusk, meanwhile, has been working on an unannounced game ever since.
Even if Gears 4 is still a long way from release, this E3 would be the perfect time to announce it.
6. Crackdown
Microsoft announced this game at last year's E3, but we haven't seen anything about it since then. What we do know is that it's a sequel or reboot of the Crackdown franchise, which appeared early in the Xbox 360 days and focused on super cops who take down powerful street gangs. The original game was a lot of fun, and we hope this one is even better. Expect to hear more about Crackdown at this year's event.
7. Quantum Break
If you're wondering just how ambitious Xbox One developers are, wonder no more. Quantum Break, by the makers of Max Payne and Alan Wake, is a third-person shooter that's being made alongside a live-action television series.
You'll play a section of the game, then watch an episode of the show, then lather, rinse, and repeat. Some of the scenes in the episodes presented to you will be altered depending on the choices you make in the game. If they can pull it off, Quantum Break will be a wild multimedia experience.
8. Scalebound
Developed by Platinum Games, the makers of the remarkably great action titles Bayonetta 2 and Metal Gear Rising: Revengeance, Scalebound looks like a fantasy game of epic proportions. You play as an adventurer who travels to a distant world full of enormous monsters and goes toe to toe against them. Luckily for you, you soon befriend a dragon who helps you take on these vicious beasts. That's about all we know so far, but based on the developer's track record, Scalebound is one you'll want to look for at E3.
9. Fable Legends
This Fable spinoff may be set in the fantasy world of Albion, but it's a different sort of game from its predecessors. Instead of a single-player action role-playing game, the developer calls Legends a "multiplayer online quest adventure game."
To cut through the jargon, four players (or AI-controlled characters) will act as heroes in the game, while a fifth player takes the role of the villain. The villain's job is to set up the quest, deploy the enemies, and trigger traps as the heroes play. The villain's role sounds kind of like a dungeon master in a game of Dungeons & Dragons, which could work out very well on Xbox One. Expect to hear more about this game at E3.
10. HoloLens
Aside from a brief mock-up of what Minecraft might look like through Microsoft's augmented reality headset, we know very little about the company's plans for games on the device. Microsoft said it would have more information at E3, so expect a look at what the future of gaming may be like.
See our predictions for Sony and the PlayStation 4 at E3 here. Our Nintendo E3 predictions are here. For our E3 predictions for Ubisoft, EA, Square Enix, and more, follow the link.
Follow Chris on Twitter @CheatSheetChris
Check out Tech Cheat Sheet on Facebook!
More from Tech Cheat Sheet
Want more great content like this? Sign up here to receive the best of Cheat Sheet delivered daily. No spam; just tailored content straight to your inbox.