11 New Video Game IPs Revealed at E3 2014
Game announcements heated up before E3 2014, giving us a taste of demos to come once the event kicked off. However, there were many games kept under lock and key until the event began. Journalists speculated on sequels, prequels, and what was next for such-and-such game company. But whispers and teases of still more games yet to be revealed continued to elude reporters — games that even the most imaginative journalists couldn't dream up.
Microsoft, Sony, and Nintendo excited us with returns of our favorite characters in our favorite series, but also introduced new characters and worlds to get excited about at E3. Most of these new intellectual properties (IPs) came in the form of indie titles (one of them released the day of the Sony conference), but a few potential blockbusters were in the crowd. Here are the games that came without warning to the E3 show floor: the new IPs.

Inside
From developer Playdead of Limbo fame, Inside replicates the same dark, mysterious quality of its older sibling. You play as a boy wandering a futuristic looking dystopian environment, all while avoiding detection. The gameplay revealed in the trailer is reminiscent of Limbo, being a side-scrolling platformer. However, Inside seems to have more 3D elements to its environment. The game is set to debut on Xbox One early 2015.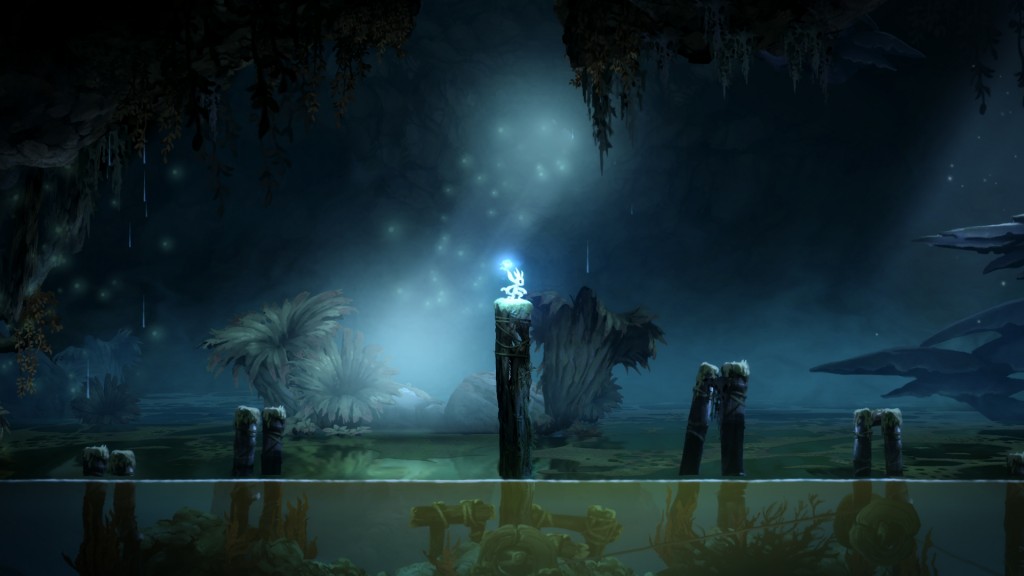 Ori and the Blind Forest
This 2D side-scrolling platformer has been in development for four years by Moon Game Studios, and the care taken in this time shows. The trailer tugs at the heartstrings and each frame looks like something out of a painting. Ori and the Blind Forest is about a forest spirit finding his role in the larger world. It's a coming-of-age story that has been inspired by Miyazaki's work (Princess Mononoke, Spirited Away) as well as titles like The Lion King and The Iron Giant. The game is set to release in Fall 2014 for Xbox One and Windows PC.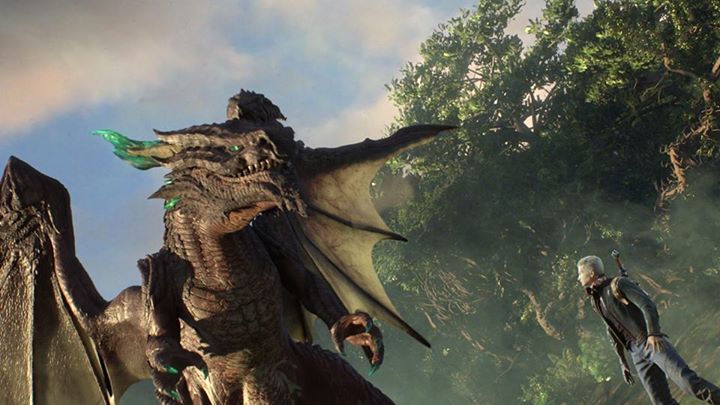 Scalebound
Platinum Game's new project features the main unnamed protagonist aligning with dragons to take down large hydras and beasts of the realm. An action game to say the least, Microsoft describes it as follows: "Scalebound transports you to a distant, hostile world. You'll come face to face with fearsome creatures, including a formidable dragon — and the bond you forge with this awesome predator will prove crucial to the survival of both worlds." This title has no release date yet, but it set to come out for the Xbox One.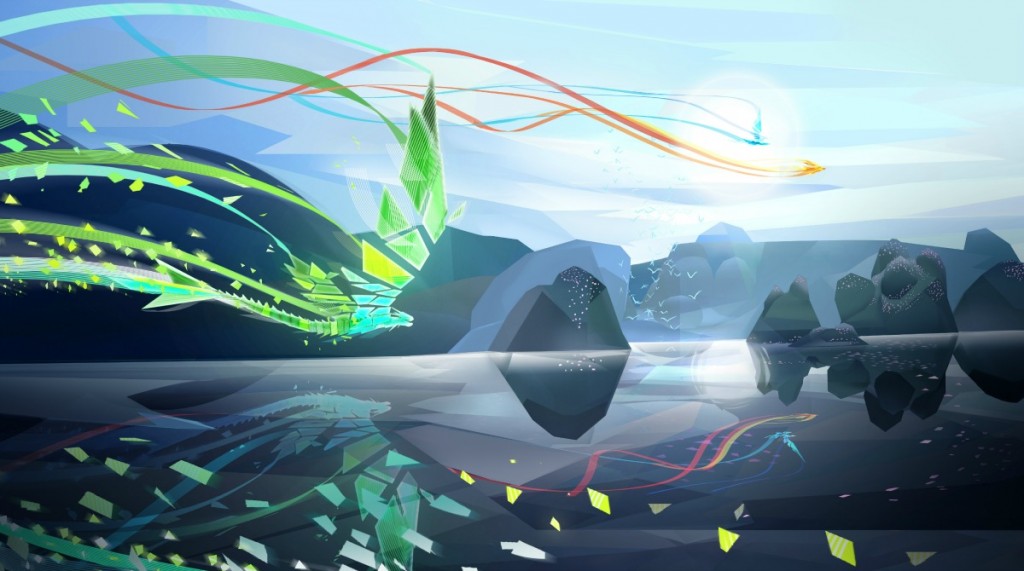 Entwined
A fish and a bird couldn't be more different, yet these two creatures fell in love. Entwined has you control both characters simultaneously with left and right joysticks, guiding them through nine lifetimes in this abstract adventure. This indie was announced and released to the PSN market at Sony's E3 press conference on Monday.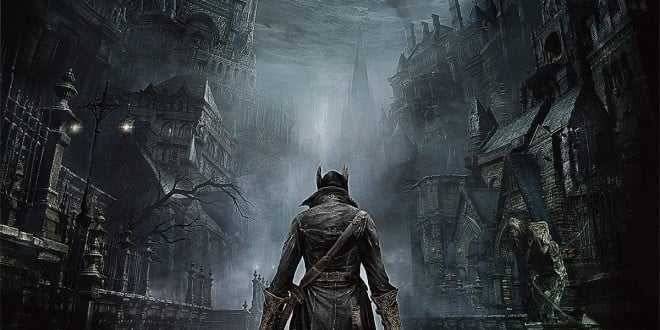 Bloodborne
Screenshots of this game were leaked days prior to E3. Reporters speculated on if the images could be for a new Dark Souls game or something completely new — all that was known is it went under the name Project Beast. Officially revealed at Sony's press conference, this gruesome game became known as Bloodborne. It centers around Yharnam, a pilgrim who comes across a town afflicted with a disease that makes its inhabitants deranged and violent. This game is slated for release in 2015 for PlayStation 4.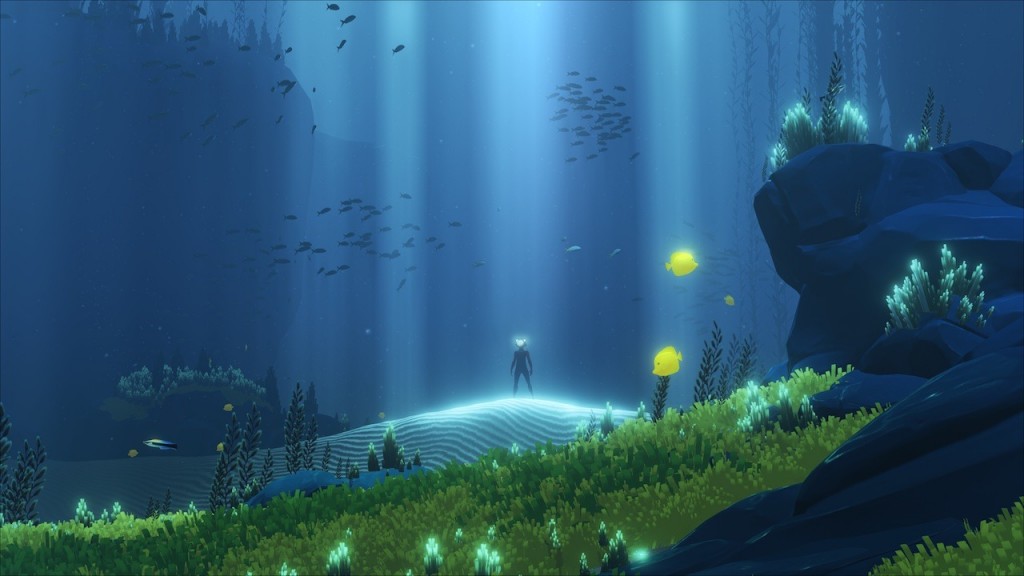 Abzu
From art director Matt Nava, who helped create the environment in Journey, this new indie is set in the vast ocean. It's Nava's first game at his newly founded studio, Giant Squid. The trailer leaves viewers in wonder, pondering "What awaits in the depths of this body of water? What are we looking for?" According to Sony, the game "draws inspiration from a deep, innate story that we all carry in out collective subconscious, a universal origin myth that resonates across cultures." Abzu is slated fror release sometime in 2016 on Playstation 4.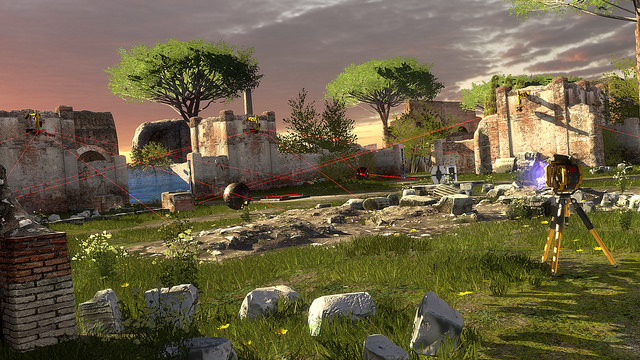 The Talos Principle
From the developers that made Serious Sam, this first-person puzzler has a bit of philosophy mingled in. Players will be tasked to solve increasingly difficult and complex puzzles. Perplexing and seemingly deep, The Talos Principle's trailer leaves off with more questions.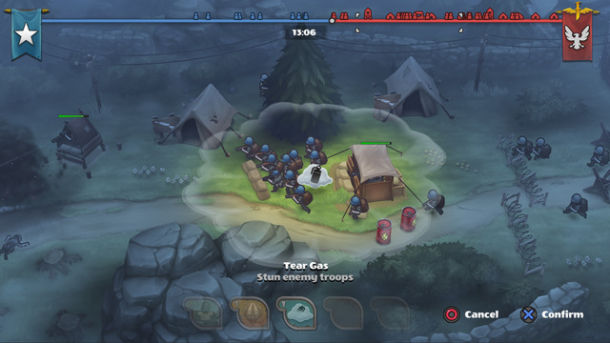 Guns Up!
This free-to-play, real-time strategy game from Sony pits you against an opposing army. Your goal is to level their base of operations to dust, as well as protect your own. It's style is bright and colorful with cartoonishly dark humor sprinkled in. You can play single player or against friends and strangers in competitive online multiplayer. Guns Up! will be out sometime this year for PS Vita, as well as PlayStation 3 and 4.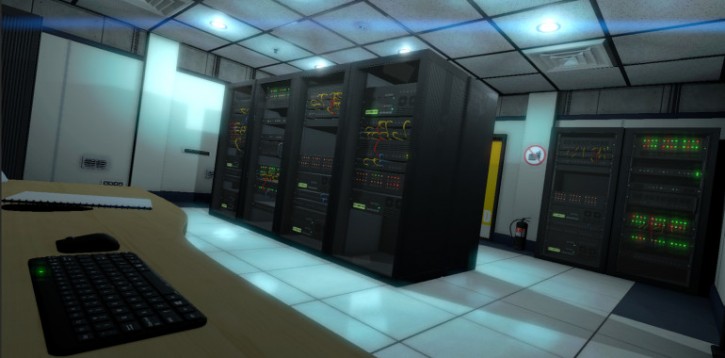 The Assembly
Built as a virtual reality game from the get-go, this game will utilize Sony's Project Morpheus VR headset to help you explore the world. A mysterious adventure, The Assembly lets you inhabit two different character perspectives throughout the game. There's currently no release date, but it will be out for the PS4 and Windows PC.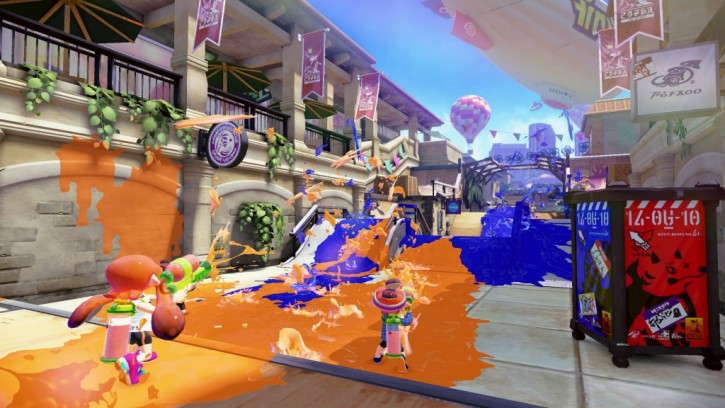 Splatoon
Splatton takes a non-violent approach to multiplayer first-person shooters. Instead of bullets, the characters use ink. The goal of the game is to cover most of the map in ink. The more ink you squirt on the terrain, the more you can quickly skirt through the level in squid form. Splatoon is coming to Wii U consoles Q1 of 2015.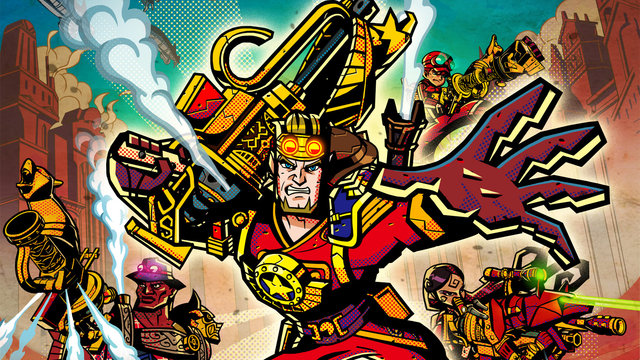 Code Name: STEAM
President Abraham Lincoln has formed a special task force called "Code Name Steam". Its mission? To defend earth from space invaders. From the creators of Fire Emblem, Intelligent Studios' 3DS game is all about turn-based strategy with some elements of a third-person shooter. It's a comic book, cell-shaded art style with a steampunk atmosphere. Code Name: STEAM is slated for release in 2015.
More From Wall St. Cheat Sheet: