15 Awesome Apps and Gadgets You Might Have Missed Last Week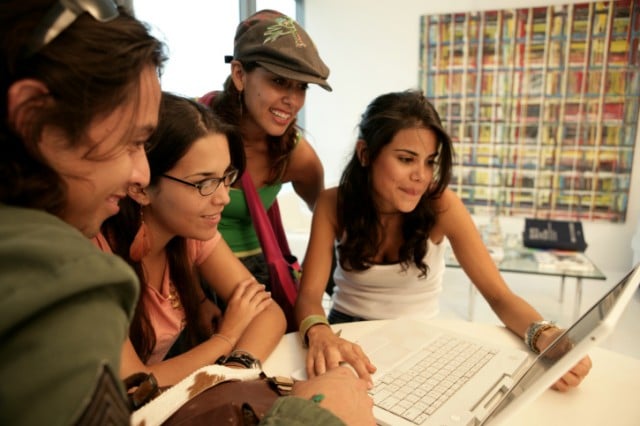 Are you looking for the next big app that you can try out and then share with your friends? How about finding the newest gadgets and the best websites before everyone else knows about them? Every week, we look at the crowdsourced links posted to a website called Product Hunt, where users post their best finds and the community discusses and votes for their favorite apps and tools. (In case you missed it, here's last week's edition.) Between 600 and 800 venture capitalists reportedly use the site — a great testament to its ability to surface products that fly under most people's radars.
Product Hunt offers a look at what's new every day on its homepage. Anyone can submit a product. Users can either sign up for emails to be updated on the community's best finds or can check back each day to see what Product Hunt turns up. The products posted each day collect upvotes, which partially factor into the order in which the posts are ranked at the end of the day.
Each day's posts are kept separate from the next so that users can return to look back at what's been popular over the past week or month, or check the site each day to see what's new. Each listing shows a link to the product's website, plus related links like its page in the App Store or recent media coverage. Users can also join a discussion in the comments section for each product, and founders often join in the conversation to answer questions.
We looked at the top-ranked new apps and innovations on Product Hunt last week and checked out the top two products that the site surfaced each day. (We added a bonus one to make 15, adding the product with the most upvotes that wasn't in first or second place on the day it was posted.) Upvote counts do change, but all of ours were recorded as of Tuesday.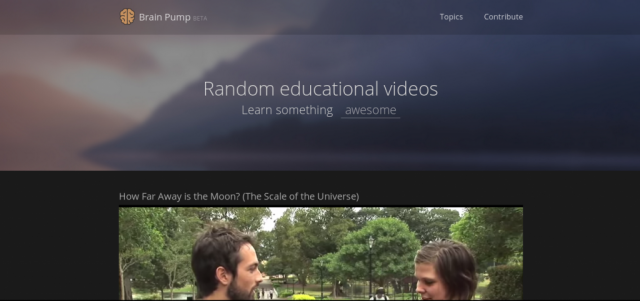 1. Brain Pump
Brain Pump came in first on Sunday, with 179 upvotes as of Tuesday. The website provides users with a randomly selected educational video. (We saw a video on the science of procrastination, one exploring whether you can cry in space, another visualizing the scale of the universe, and one on the correct way to eat a pomegranate.) After one video ends, another automatically begins. Users can also choose a topic to learn about — like "casual science," "how it's made," "history," "DIY," or "the future," and can subscribe via email to receive the top five videos every week. Additionally, anyone can create a topic, or contribute a link to a YouTube video to be added to a new or existing topic.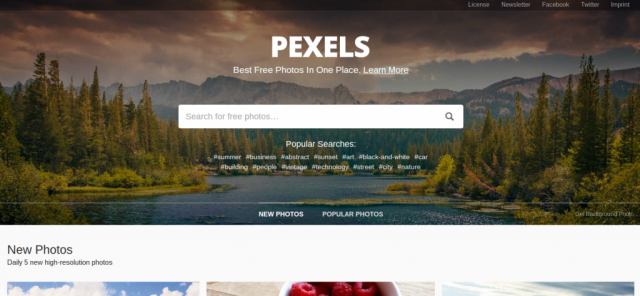 2. Pexels
Pexels came in second on Sunday, with 264 upvotes as of Tuesday. The site provides high resolution photos that users can copy, modify, and distribute under the Creative Commons Zero license. They're free for personal and commercial use, and don't require attribution. Pexels currently has more than 1,100 hand-picked photos, and adds at least 30 each week. Users can search for photos by tags, or browse new or popular photos.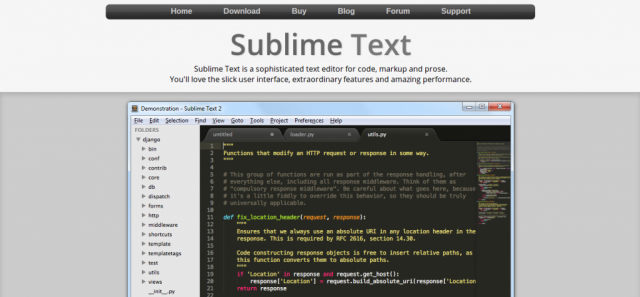 3. Sublime Text 3
The beta of Sublime Text 3 came in first on Saturday, with 461 upvotes as of Tuesday. Sublime Text is a sophisticated text editor for code, markup, and prose. It features a Goto Anything feature to open files with a few keystrokes, Multiple Selections to change many lines at the same time, a Command Palette to hold infrequently used functionality, a Distraction Free Mode, Split Editing to edit files side by side or edit two locations in the same file, Instant Project Switch, and the ability to Customize Anything. Sublime Text is available for OS X, Windows, and Linux, and the tool can be downloaded and evaluated for free. Users need to purchase a license — $70 for one user — for continued use.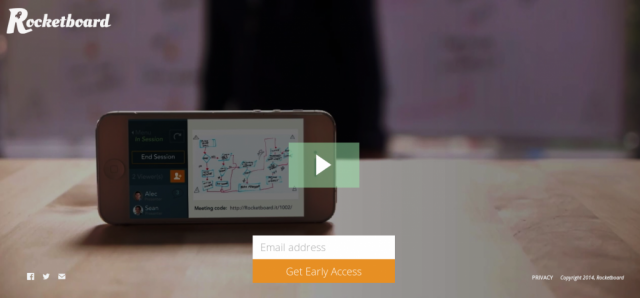 4. Rocketboard
Rocketboard came in second on Saturday, with 328 upvotes as of Tuesday. Rocketboard is a pre-launch iOS app that lets you share your whiteboard with your team or clients. The video on the homepage explains how users simply need to draw a triangle in each corner of the whiteboard and set up their iPhone in view of the whiteboard for the app to share and automatically update what they're drawing or writing on the whiteboard. Joe Lemay, one of Rocketboard's founders, says on Product Hunt that some of the features in the video, such as saving images from a session, aren't available yet in the beta product, and the team is improving the product each week.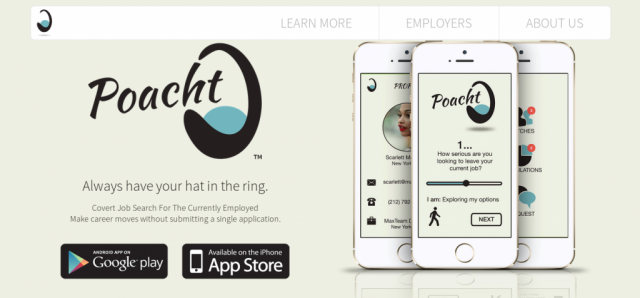 5. Poacht
Poacht came in first on Friday, with 280 upvotes as of Tuesday. The app, available for both Android and iOS, provides a "covert" method of job searching for people who are currently employed. Users allow Poacht to access their LinkedIn profile, and then the app's algorithm matches them to positions. Employers won't be able to see users' identity, and can send interview requests directly to users via the app. Maisie Devine, co-founder of Poacht, notes on Product Hunt that employers pay a fee to access the app's candidate pool, and Poacht CTO Isaac Rothenbaum says that users don't need to interact with the app to job search at all, as it will automatically show users' anonymous profiles to employers with positions that would be a good match.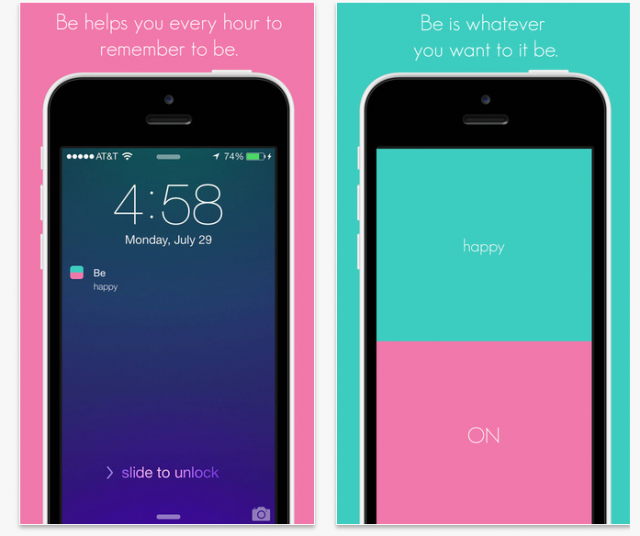 6. Be
Be came in second on Friday, with 141 upvotes as of Tuesday. The app, which was posted on Product Hunt by creator Mathias Nilles with the tagline, "Yo for motivation," can send users a notification every hour with a simple reminder that they set. The goal is to provide unobtrusive motivation, and users can specify exactly what they want to get reminded to "be," whether that's happy or an astronaut.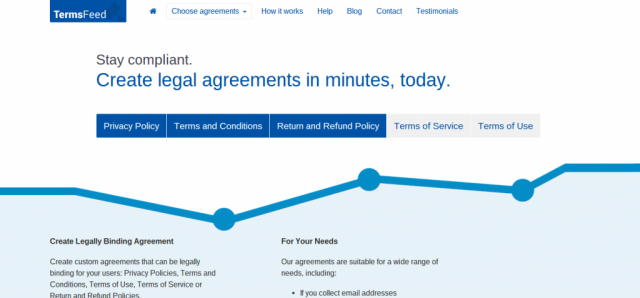 7. TermsFeed
TermsFeed came in first on Thursday, with 640 upvotes as of Tuesday. The site enables creators of websites or apps to generate privacy policies, terms and conditions, or return and refund policies that have been drafted by experienced attorneys. Each TermsFeed agreement is free to use and download, though premium clauses are offered. Users will also receive free notifications of updates that they should make to their agreements, and they can embed the agreements into websites, mobile apps, or even other apps like Facebook apps.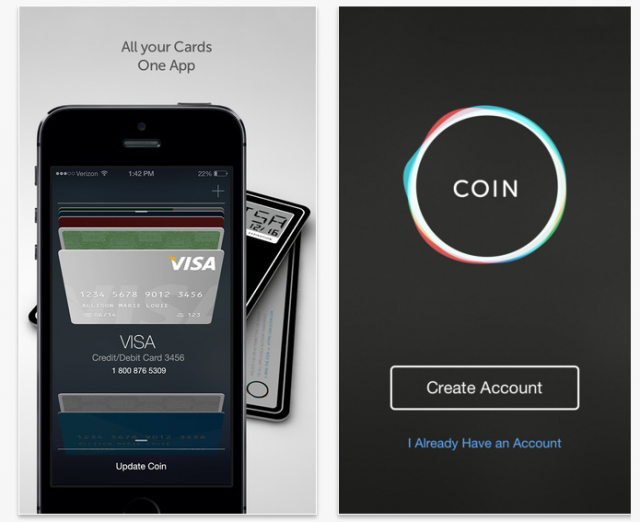 8. Coin (iOS)
Coin came in second on Thursday, with 281 upvotes as of Tuesday. The iOS app stores credit cards, debit cards, gift cards, membership cards, and loyalty cards, and is designed to work in concert with the Coin device. The device swipes like a credit card and enables you to choose which card to use without having to carry them all in your wallet. A small screen displays the credit or debit card brand and the last four digits of the card number. The device costs $100, but is currently available to pre-order for 25 percent off; it's expected to ship in spring 2015.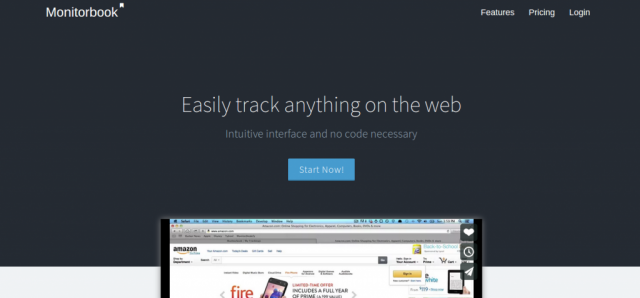 9. Monitorbook
Monitorbook came in first on Wednesday, with 515 upvotes as of Tuesday. The site enables users to "easily track anything on the web" and receive notifications when something that they're tracking changes. With a free account, users can track up to five things, have results refreshed every hour, and get real-time notifications. They can track prices, track headlines, or even their competition, and Monitorbook co-founder John Averi says that the company is planning integrations with IFTTT and Zapier.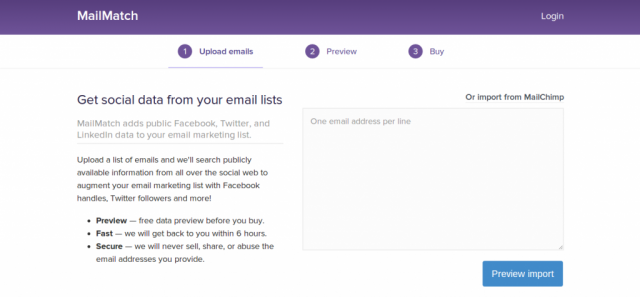 10. MailMatch
MailMatch came in second on Wednesday, with 191 upvotes as of Tuesday. The site enables users to upload a list of email addresses (or import them from MailChimp), and then MailMatch will search publicly available information to match social data (like Facebook profiles and Twitter handles) to the email addresses. Founder Alex MacCaw says on Product Hunt that the service is in a private beta, and demonstrates the data behind MacCaw's Clearbit, which has released APIs for looking up social data via email addresses, and for looking up company data via domains.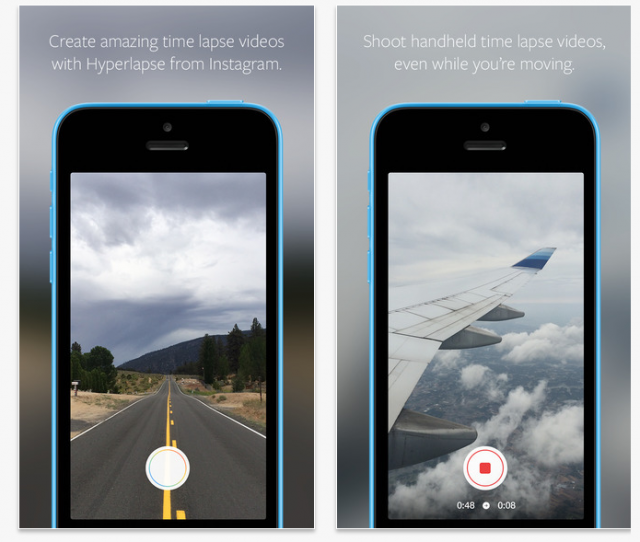 11. Hyperlapse
Instagram's Hyperlapse came in first on Tuesday, with 933 upvotes as of (the following) Tuesday. Hyperlapse enables users to shoot time-lapse videos with automatic image stabilization. Using algorithms, the app can also speed up videos up to twelve times the actual speed, and the stabilization, which relies on the iPhone's gyroscope, is so robust that users can shoot timelapse videos while they're walking, running, jumping, or falling. The app isn't yet available for Android, and Wired reports that an Android version would require changes to the camera and gyroscope APIs on Android phones.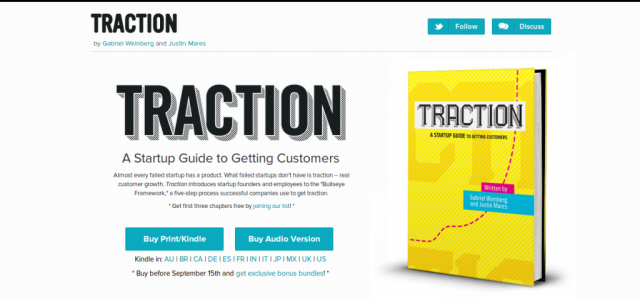 12. Traction (Book)
Traction came in second on Tuesday, with 415 upvotes as of (the following) Tuesday. Traction, subtitled "A Startup Guide to Getting Customers," is a book by Gabriel Weinberg, founder and CEO of DuckDuckGo, and Justin Mares, former director of revenue at Exceptional. The two interviewed more than forty successful startup founders and researched others' growth stories to find the repeatable tactics and strategies that startups have used to gain traction. The book is available in print, for Kindle, and as an audio book.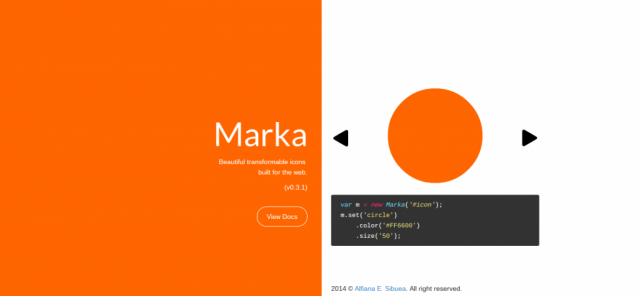 13. Marka
Marka came in first on Monday, with 431 upvotes as of (the following) Tuesday. The site is a design library that provides transformable icons for the web. Creator Alfiana Sibuea says on Product Hunt that Marka was inspired by the "Delightful Details" animations section of Google's Material Design specifications.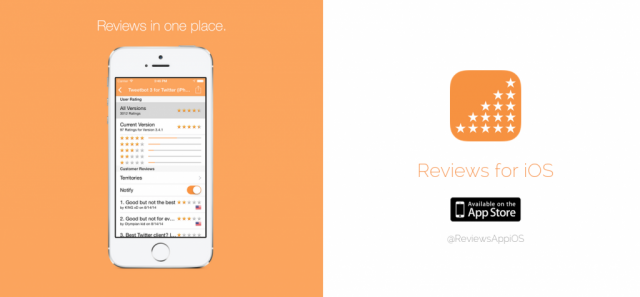 14. Reviews for iOS
Reviews for iOS came in second on Monday, with 269 upvotes as of (the following) Tuesday. The app is a tool for developers to keep track of the App Store reviews that users leave on their apps. With Reviews for iOS, developers add their apps and choose the geographic territories where they'd like to track reviews. They can then receive notifications of new reviews, view reviews all in one place, and even translate reviews that are written in other languages.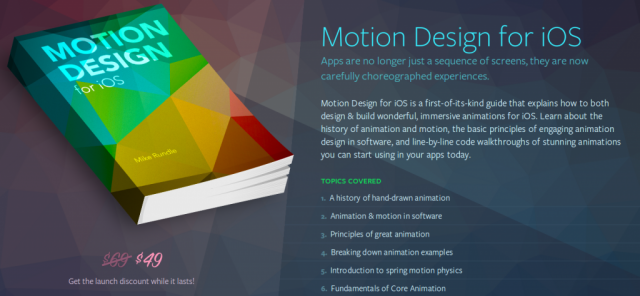 15. Motion Design for iOS
Motion Design for iOS came in third on Tuesday, with 225 upvotes as of (the following) Tuesday. Motion Design for iOS is a book by Design Then Code, and is a guide to designing and building animations for iOS. The book covers the history of animation and motion, the principles of animation design, and even line-by-line code walkthroughs that readers can use in their own apps. The book is written by Mike Rundle, a designer and software engineer who has worked on projects for Nike, Mozilla, Yahoo, Intuit, and others. Rundle notes that he believes that "designers should learn to write code" and "developers should know the basics of great design," and the Design Then Code series of books is aimed at helping that to happen.
More From Tech Cheat Sheet:
Want more great content like this? Sign up here to receive the best of Cheat Sheet delivered daily. No spam; just tailored content straight to your inbox.