15 Awesome Apps, Gadgets, and Websites You Missed Last Week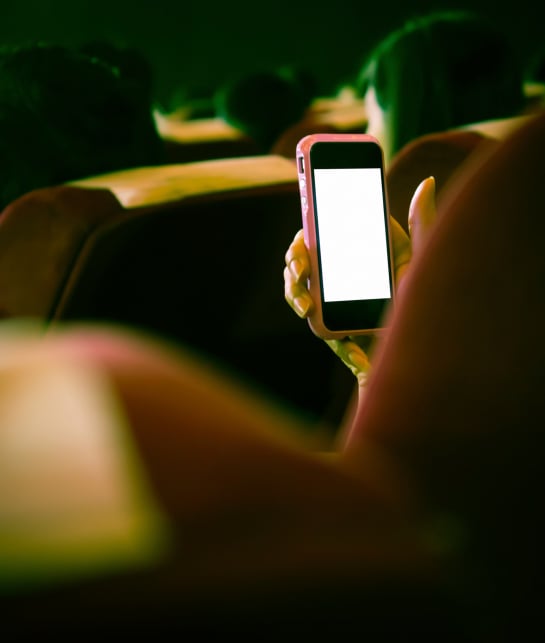 On the lookout for fun and useful apps, tools, and websites to test out and share with your friends? Each week, we look at the crowdsourced links posted to a website called Product Hunt, where users post their best finds and the community discusses and votes for its favorite apps and tools. (In case you missed it, here's last week's edition.)
Between 600 and 800 venture capitalists reportedly use the site — a great testament to its ability to surface products that fly under most people's radars — and, as TechCrunch reports, Product Hunt recently raised $6 million in funding, with Andreessen Horowitz leading the round.
Product Hunt offers a look at what's new every day on its homepage, and anyone can submit a product. Users can either sign up for emails to be updated on the community's best finds or can check back each day to see what Product Hunt turns up. The products posted each day collect upvotes, which partially factor into the order in which the posts are ranked at the end of the day.
Each day's posts are kept separate from the next so that users can return to look back at what's been popular over the past week or month, or check the site each day to see what's new. Each listing shows a link to the product's website, plus related links, like its page in the App Store or recent media coverage. Users can also join a discussion in the comments section for each product, and founders often join in the conversation to answer questions.
We looked at the top-ranked new apps and innovations on Product Hunt last week and checked out the top two products that the site surfaced each day. (We added a bonus one to make 15, adding the product with the most upvotes that wasn't in first or second place on the day it was posted.) Upvote counts do change constantly, but all of ours were recorded as of the time of writing on Monday.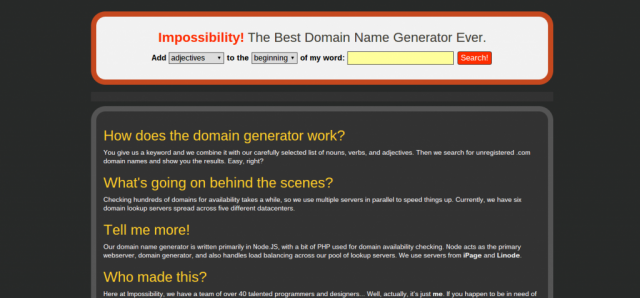 Impossibility!
Impossibility! came in first on Sunday, with 226 upvotes as of Monday. The site, which calls itself "the best domain name generator ever," enables users to input a keyword and specify whether the site should combine it with one of its "carefully selected" nouns, verbs, or adjectives. Then, Impossibility! searches for unregistered domain names (.com only) and displays the results. The site was created by designer and programmer John Forsythe, who notes that the site uses six domain lookup servers in five data centers.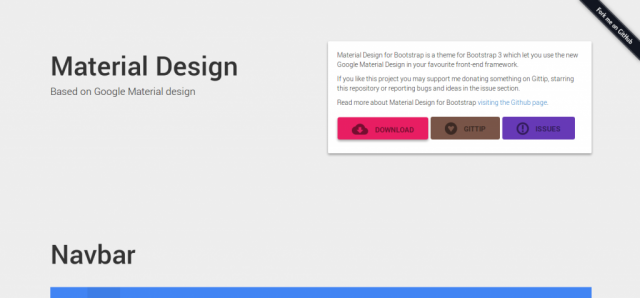 Material Design for Bootstrap
Material Design for Bootstrap came in second on Sunday, with 128 upvotes as of Monday. Material Design for Bootstrap is a theme for Bootstrap 3 — a front-end Web development framework — which enables developers to use Google's Material Design. The theme was created by Federico Zivolo, a Web designer and developer. The theme includes navbars, buttons, typography, icons, tables, forms, other navigation elements, indicators, progress bars, sliders, and more.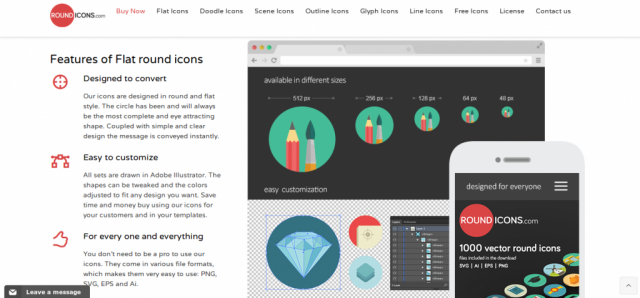 Round Icons
Round Icons came in first on Saturday, with 275 upvotes as of Monday. The site provides designers and developers with what it calls "the biggest flat icon packs available online" and offers 6,500 icons for websites, prints, infographics, apps, and more. The icons are divided among a variety of categories and features 1,500 flat and vector icons, 1,000 hand-drawn doodle icons, 300 highly-detailed "scenicons," 1,000 Bold outline icons, 1,700 monochrome Glyph icons, 1,000 line icons, and even collections of free icons.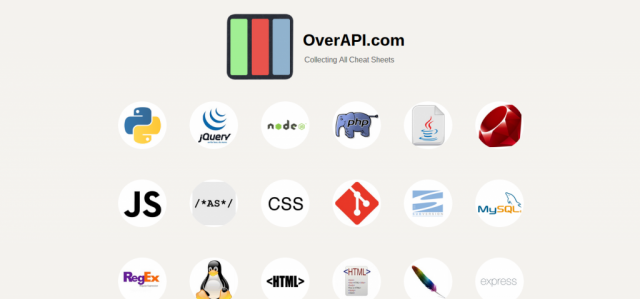 OverAPI
OverAPI came in second on Saturday, with 248 upvotes as of Monday. The site collects "cheat sheets" to popular programming languages and libraries. The site also lists resources and tools for developers and offers a Chrome extension. Some of the languages included are Python, jQuery, NodeJS, PHP, Java, Ruby, Javascript, ActionScript, CSS, Express, Git, SVN, MySQL, RegExp, Linux, HTML, HTML-DOM, and mod_rewrite, as well as hundreds more.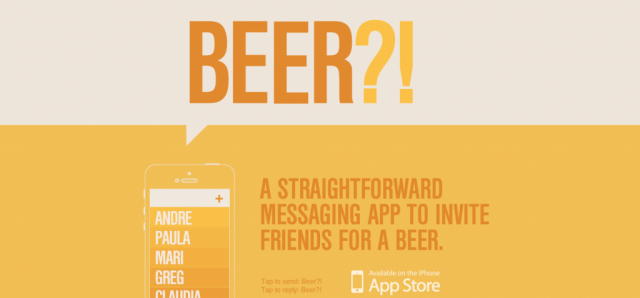 Beer?!
Beer?! came in first on Friday, with 271 upvotes as of Monday. The app, available for both iOS and Android, takes its cues from Yo but provides a "straightforward" way to invite friends for a beer. Users can tap to send "Beer?!" or tap to reply "Beer?!"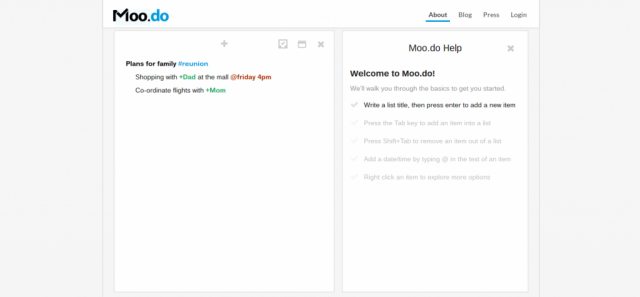 Moo.do
Moo.do came in second on Friday, with 230 upvotes as of Monday. Moo.do is a free app that organizes users' to-do lists, contacts, calendar, reminders, events, and notes. The user interface is designed for simplicity, and users can write an @date to add an event to their calendar, write a +name to start a call or email, and create #tags to make their notes easily searchable. The app uses Google Drive to store and synchronize data and is available on the Web, for iOS, for Android, as a Chrome app, and in a Windows Phone app that is currently in testing.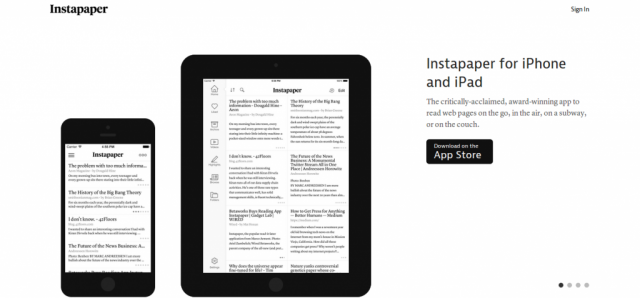 Instapaper 6
Instapaper 6 came in first on Thursday, with 278 upvotes as of Monday. Instapaper, an app that enables users to save and store webpages for offline reading, redesigned its app for iOS 8. While the service has traditionally cost between $3 an $4 on mobile and $1 per month as a subscription, the new app makes the service entirely free. IOS users can now save any article with one tap via iOS 8 share sheets and can listen to articles with iOS 8's text-to-speech capability. A Today extension shows users all of the articles a user has recently saved. Premium membership is optional, and users can pay $2.99 per month for full-text search, unlimited highlighting, and send-to-Kindle functionality.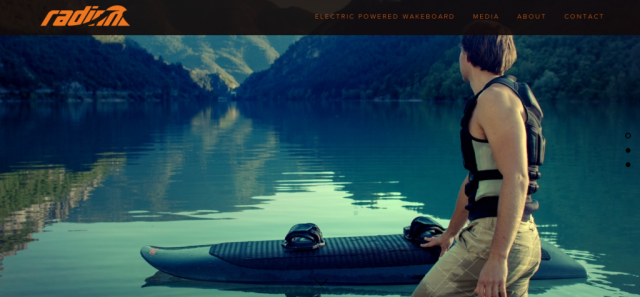 Radinn
Radinn came in second on Thursday, with 156 upvotes as of Monday. Radinn is a Swedish company that is launching its first product: an electric-powered wakeboard. The board is constructed of carbon fiber, features lightweight lithium batteries, and is controlled via a "wireless handcontrol." Co-founder Alexander Lind told commenters on Product Hunt that the company will take preorders for approximately 30 units, to be delivered in April or May 2015, and the wakeboard is expected to be available for purchase next summer.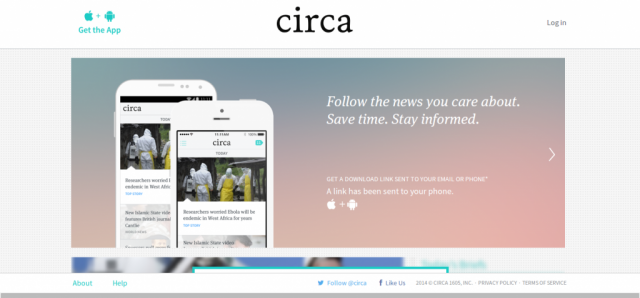 Circa News 3
Circa came in first on Wednesday, with 410 upvotes as of Monday. Circa's iOS app, redesigned for iOS 8, adds a new feature called Wire, which includes a Daily Brief of the top news stories, plus updates to stories that readers have followed. The new app features improved navigation, interactive notifications, and adds a search function to help users find stories by keyword, as well as follow specific stories and topics.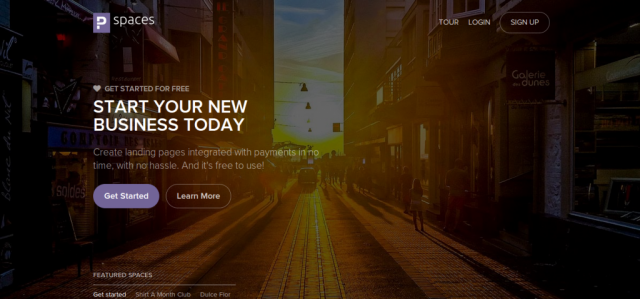 Spaces.pe
Spaces.pe came in second on Wednesday, with 318 upvotes as of Monday. Spaces enables users to create landing pages for their services and products, and calls itself "the best way to validate and build a new business." With Spaces, users can sell digital or physical products, create subscription services, accept a variety of payment methods, and automate "almost everything." The site said, "The number one goal of Spaces is to make it fun and easy to try out business ideas, and build a new business"; Spaces was founded by Dan Schultzer and Kasper Christensen.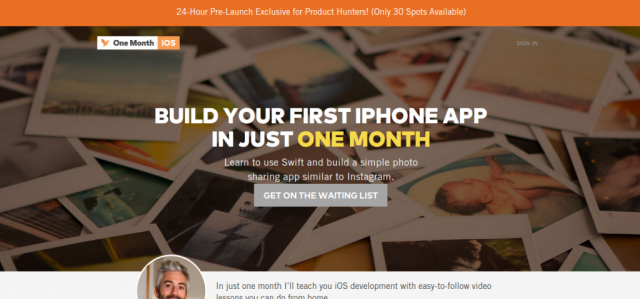 One Month iOS
One Month iOS came in first on Tuesday, with 380 upvotes as of Monday. The course is "the easiest way to learn iOS development using Swift." Over 30 days, Alfie Hannssen, lead mobile engineer at Vimeo, teaches students how to build an iOS app from scratch. Participants build a photo-sharing app similar to Instagram. The course is intended for complete beginners, founders, designers, developers, entrepreneurs, and "promotion seekers." The course includes more than six hours of video and four sessions with mentors, and students learn to work with Swift and XCode 6, Parse, Apple's Cocoa Touch, Interface Builder, and iOS Simulator.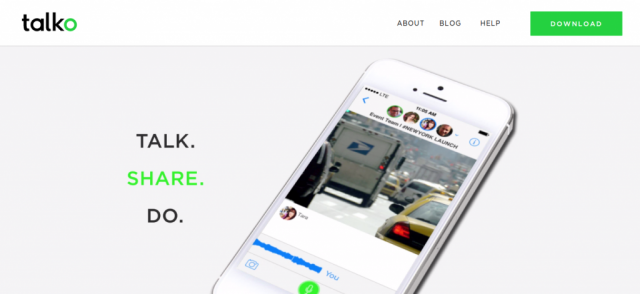 Talko
Talko came in second on Tuesday, with 254 upvotes as of Monday. Talko is an iOS app that enables users to send and receive voice messages, text messages, or call each other. Via Talko's home page, users can reply to new messages or start new conversations, and they can organize conversations with tags, flags, and bookmarks. The team is also working on Talko apps for Android and the Web.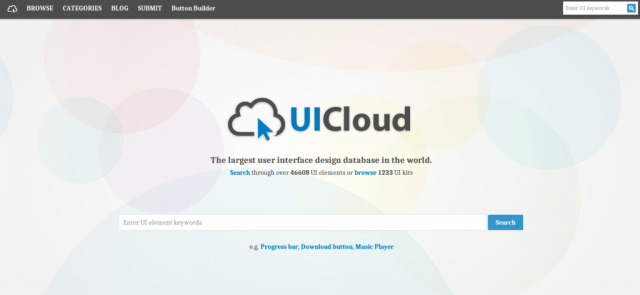 UI Cloud
UI Cloud came in first on Monday, with 472 upvotes as of September 22. UI Cloud says that it is "the largest user interface design database in the world," and designers and developers can search 46,608 UI elements or browse 1,233 UI kits. Elements in the database are divided into categories — Apple, Android, Windows, PSD, HTML, CSS, jQuery, and Vector — and by type, like buttons, calendars, checkboxes, drop downs, forms, lists, menus, progress bars, radio buttons, and search boxes. Users can also browse elements by color theme.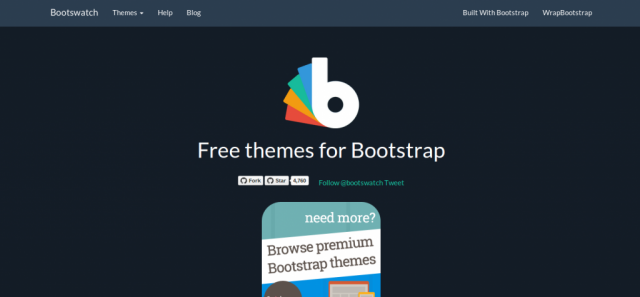 Bootswatch
Bootswatch came in second on Monday, with 257 upvotes as of September 22. The site provides free and premium themes for Bootstrap. Users install the themes by downloading a CSS file to replace the one in Bootstrap — the themes are open source and maintained by the GitHub community.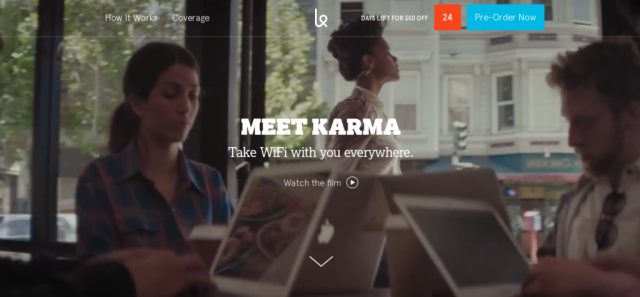 Karma Go
Karma Go came in third on Wednesday, with 413 upvotes as of Monday. The Karma Go is a wireless device that provides pay-as-you-go data at $14 per gigabyte, turning a cellular connection into Wi-Fi signal for up to eight devices — laptops, tablets, or phones. The data is contract-free and never expires, and Karma Go runs on 4G LTE for "crazy-fast" Wi-Fi.
Want more great content like this? Sign up here to receive the best of Cheat Sheet delivered daily. No spam; just tailored content straight to your inbox.