15 Awesome Apps, Tools, and Gadgets You Missed Last Week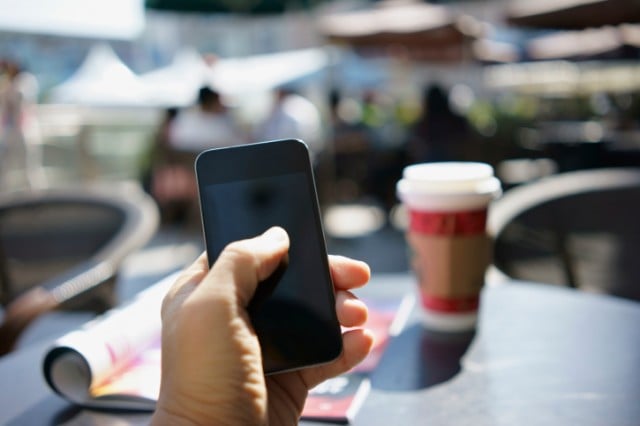 Looking for the latest and greatest apps and products to test out and tell your friends about? Every week, we look at the crowdsourced links posted to a website called Product Hunt, where users post their best finds and the community discusses and votes for their favorite apps and tools. (In case you missed it, here's last week's edition.) Between 600 and 800 venture capitalists reportedly use the site – a great testament to its ability to surface products that fly under most people's radars.
Product Hunt offers a look at what's new every day on its homepage. Anyone can submit a product. Users can either sign up for emails to be updated on the community's best finds or can check back each day to see what Product Hunt turns up. The products posted each day collect upvotes, which partially factor into the order in which the posts are ranked at the end of the day.
Each day's posts are kept separate from the next so that users can return to look back at what's been popular over the past week or month, or check the site each day to see what's new. Each listing shows a link to the product's website, plus related links like its page in the App Store or recent media coverage. Users can also join a discussion in the comments section for each product, and founders often join in the conversation to answer questions.
We looked at the top-ranked new apps and innovations on Product Hunt last week and checked out the top two products that the site surfaced each day. (We added a bonus one to make 15, adding the product with the most upvotes that wasn't in first or second place on the day it was posted.) Upvote counts do change, but all of ours were recorded as of Monday.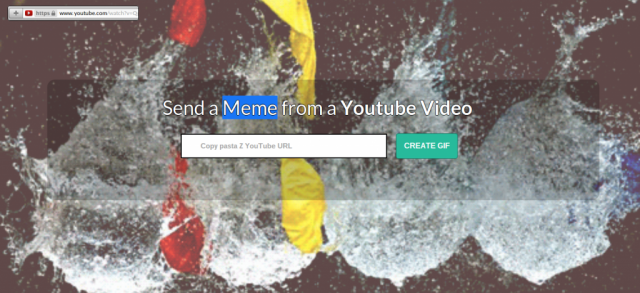 1. gifYouTube
GifYouTube came in first on Sunday, with 196 upvotes as of Monday. The tool, built by the team behind the GIF messaging app Glyphic, enables users to turn any YouTube video into a GIF by either copying and pasting the video's URL into the box on gifYouTube's homepage or simply by inserting "gif" in front of the video's URL (right in front of youtube.com). Users choose which portion of the video they'd like to turn into a GIF and select how long the GIF will be (with options from one second to 10 seconds).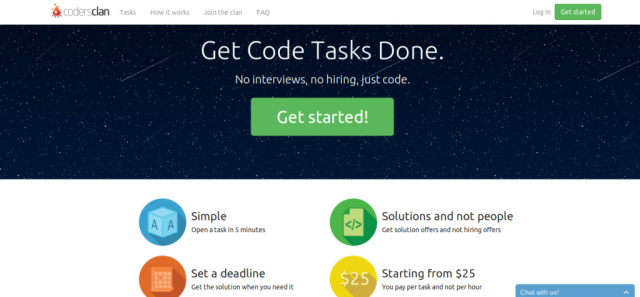 2. CodersClan
CodersClan came in second on Sunday, with 81 upvotes as of Monday. The site enables users to post small coding tasks — like adding features to their website or fixing problems in their code — to be completed by one of the more than 3,000 coders that co-founder Dror Cohen says are part of the CodersClan community. Using the site, anyone can create a task and set a "reward," or the price that they'll pay for a solution. Users pay once they're satisfied with a solution, and the site also offers a money-back guarantee.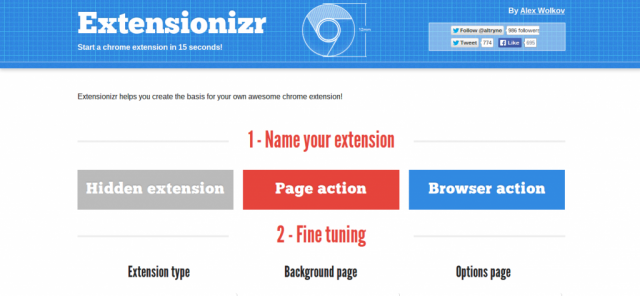 3. Extensionizr
Extensionizr came in first on Saturday, with 120 upvotes as of Monday. The site, which creator Alex Wolkov says was created in a weekend, is a simple tool to jump-start the development of a Chrome extension. Wolkov writes on the site that he built Extensionizr  because "I got super tired creating the file structure for a new extension over and over again." Users select a number of options for their extension, like the extension type, background page, options page, and permissions, then download.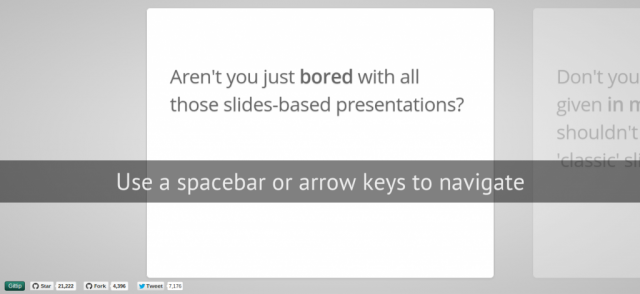 4. impress.js
Impress.js came in second on Saturday, with 63 upvotes as of Monday. Impress.js is a presentation tool inspired by Prezi and "based on the power of CSS3 transforms and transitions in modern browsers." Impress.js lets users place text and media anywhere on an "infinite canvas," which is three-dimensional. They can rotate objects, experiment with scale, and pan between sections to provide an entirely different experience than a traditional slide-by-slide presentation.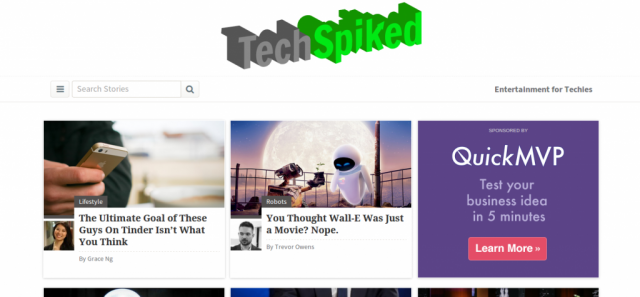 5. TechSpiked
TechSpiked came in first on Friday, with 175 upvotes as of Monday. The tagline for the site, which is a side project by the creators of QuickMVP, is "entertainment for techies," and the site looks a little (or a lot) like Upworthy with a focus on stories about technology, entrepreneurship, and life hacks. Users can subscribe via email, follow TechSpiked's RSS feed, or simply visit the site to stay updated.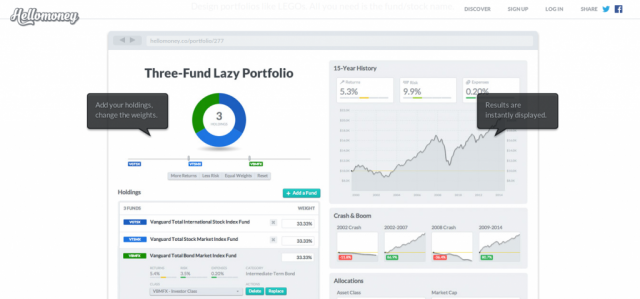 6. Hello Money
Hello Money came in second on Friday, with 141 upvotes as of Monday. The tool, which its founders term "LEGO for investing," enables users to design their own portfolios from more than 24,000 funds and stocks. The site enables a community of "DIY investors" to mix different funds and stocks, see the impact of changes instantly, compare potential portfolios, and discuss their portfolios online. The site, which caters to users who believe "We can figure out investing for ourselves," enables users to join for free and build their portfolio with just stock and fund names.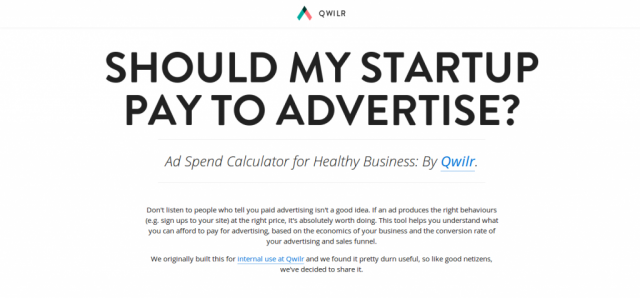 7. Ad Spend Calculator
Ad Spend Calculator came in first on Thursday, with 264 upvotes as of Monday. The tool helps startups quantify what they can afford to spend on advertising based on the specific economics of their business and the conversion rate of their sales process and advertising. The team behind Qwilr built the tool for internal use and decided to share it after it proved more generally useful. By inputting average revenue per customer per month and monthly churn rate, startups can find their lifetime customer value, customer acquisition cost, and recommended pay per signup, pay per click, and pay per impression.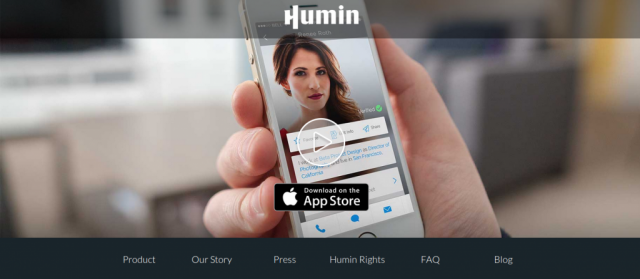 8. Humin
Humin came in second on Thursday, with 202 upvotes as of Monday. Humin is an app that made a splash last week for its ability to provide a smarter way to keep track of contacts by integrating information from the user's calendar, address book, social networks, and email. The app replaces the traditional alphabetical list with the ability to search for terms like "met last week" or "lives in Chicago." It captures and remembers the context in which users meet each contact and is able to remind users who will be in a meeting, connect them with friends when they travel, and notify them when friends are visiting their city.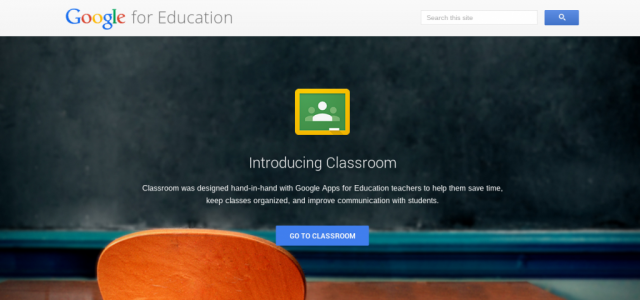 9. Classroom
Google's Classroom came in first on Wednesday, with 228 upvotes as of Monday. Classroom is a tool that enables teachers to organize assignments, improve communication with students, and save time as they keep their classes organized in conjunction with Google Apps for Education, a free suite of productivity tools including Gmail, Drive, and Docs. Teachers using Classroom can create Drive folders for every assignment and every student, and automatically create a copy of a document for each student. Teachers can see and comment on students' work before it's finished, and give real-time feedback and grades directly in Classroom.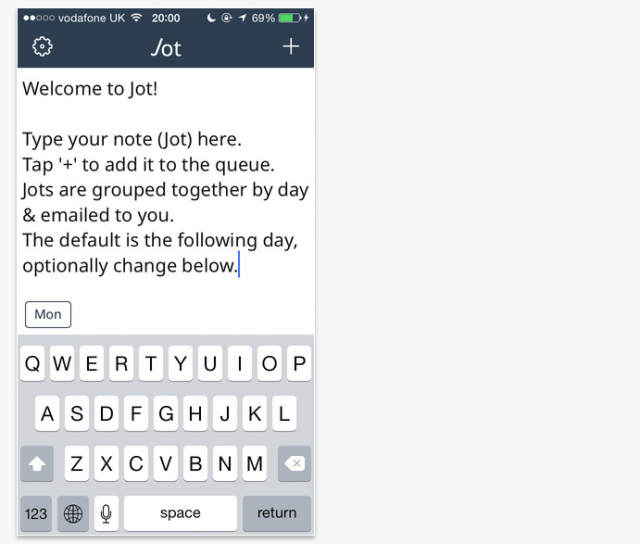 10. Jot
Jot came in second on Wednesday, with 143 upvotes as of Monday. The iOS app enables users to open the app and immediately write down ideas, to-do's, and other thoughts, and the day's worth of notes will be automatically emailed to them once each morning. By combining each note into one daily email, users avoid the problem of filling their inbox with notes from themselves and can quickly and easily save ideas to be revisited at a more convenient time. Founder Dan Hopwood told the community on Product Hunt that he hopes to bring the app to Android soon.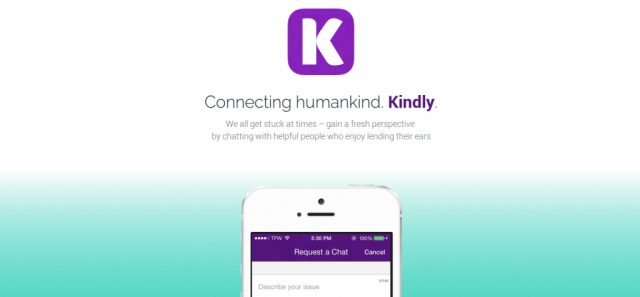 11. Kindly
Kindly came in first on Tuesday, with 205 upvotes as of Monday. Kindly is an iOS chat app that anonymously connects people who want to talk about common life issues with other users who have volunteered to listen. Users simply select a chat topic and then are matched to another user for a 15-minute session. They can add the listener as a friend if both want to continue to talk. Co-founder Jordan Walker explained on Product Hunt that the app aims to enable users to find someone with a fresh perspective to talk to and ask for advice.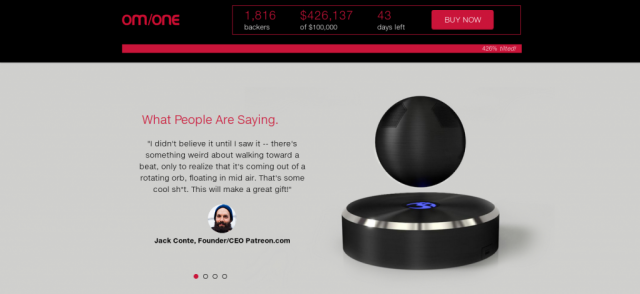 12. OM/ONE
OM/ONE came in second on Tuesday, with 158 upvotes as of Monday. The OM/ONE is "the world's first levitating Bluetooth speaker, a device that floats above its magnetic base as it plays music or is used to conduct phone conversations." The final version of the product is expected to have a battery life of up to 15 hours, and OM Audio CEO David DeVillez says that the company is considering wireless charging capability for future versions of the product.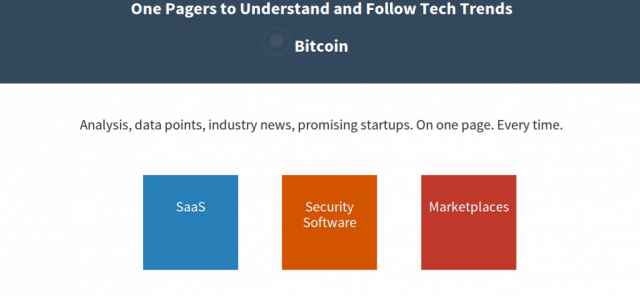 13. OnePagers
OnePagers came in first on Monday, with 305 upvotes as of (the following) Monday. The site, a project by Clement Vouillon, provides concise pages to help users quickly understand tech topics and trends. Each page provides key facts and data on the industry at hand, plus analysis of its main trends and relevant links to the best resources, blogs, startups, and people in the industry. Currently the site has pages on SaaS, security software, and marketplaces, with resources on Bitcoin, drug startups, and drones coming soon.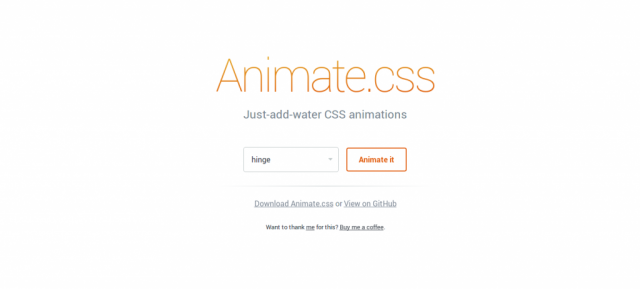 14. Animate.css
Animate.css came in second on Monday, with 173 upvotes as of (the following) Monday. The tool provides a cross-browser library of "just-add-water" CSS animations by designer Daniel Eden, who says that he built the tool after spending large amounts of time writing CSS animation keyframes for another of his projects. The Animate.css animations are available for developers and designers to use in their websites and web applications to make the process easier for others.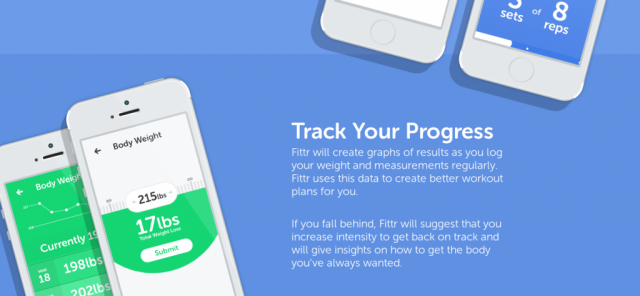 15. Fittr
Fittr came in third on Monday, with 154 upvotes as of (the following) Monday. Fittr is an iOS app that enables users to "reach the fitness goals you're after with the equipment you already have." The app generates voice-guided workouts based on the time the user has and the type of workout that he or she wants. An algorithm tests which exercises will get the user the best results, and uses weight and measurements tracking to improve workout plans.
More from Tech Cheat Sheet:
Want more great content like this? Sign up here to receive the best of Cheat Sheet delivered daily. No spam; just tailored content straight to your inbox.