15 Exciting Products That Hit the Tech Scene Last Week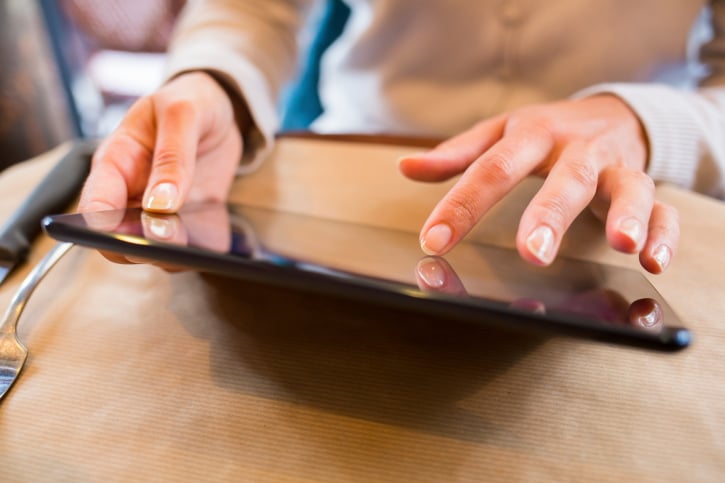 If you're constantly on the lookout for the most innovative new apps, tools, and websites to test out and share with your friends, look no further. Each week, we look at the crowdsourced links posted to a website called Product Hunt, where users post their best finds and the community discusses and votes for their favorite new apps and tools. (In case you missed it, here's last week's edition.) Between 600 and 800 venture capitalists reportedly use the site — a great testament to its ability to surface products that would otherwise fly under most people's radars — and Product Hunt recently raised $6 million in funding, with Andreessen Horowitz leading the round.
Product Hunt offers a look at what's new every day on its homepage, and anyone can submit a product. Users can either sign up for emails to be updated on the community's best finds or can check back each day to see what turns up. The products posted each day collect upvotes, which partially factor into the order in which the posts are ranked at the end of the day.
Each day's posts are kept separate from the next so that users can return to look back at what's been popular over the past week or month, or check the site each day to see what's new. Each listing includes a link to the product's website, as well as related links, like its page in the App Store or recent media coverage. Users can also join a discussion in the comments section for each product, and founders often join in on the conversation to answer questions.
We looked at the top-ranked new apps and innovations on Product Hunt last week and checked out the top two products that surfaced each day. (We added a bonus one to make 15, adding the product with the most upvotes that wasn't in first or second place on the day it was posted.) Upvote counts do change constantly, but all of ours were recorded as of the time of writing on Monday.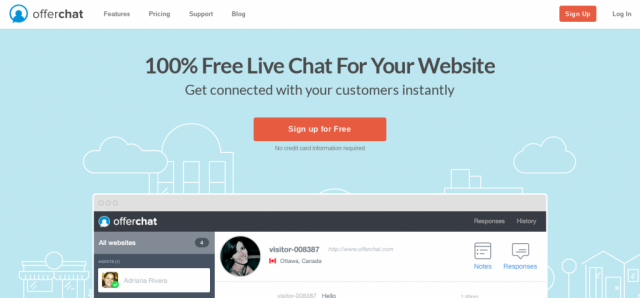 1. Offerchat
Offerchat came in first on Sunday, with 285 upvotes as of Monday. Offerchat enables business owners to set up free live chat for their website to connect with visitors and convert them into customers. Users insert a "tiny piece of javascript" into their websites, and then can chat with customers and monitor performance over time. Offerchat supports multiple websites, unlimited agents, analytics, chat history, integrations, and more. It integrates with WordPress, Drupal, Joomla, Magento, Pretashop, and Opencart.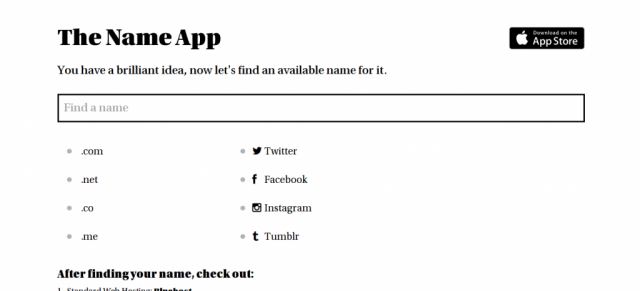 2. The Name App
The Name App came in second on Sunday, with 185 upvotes as of Monday. The Name App, available both on the web and for iOS devices, enables users to find available domain names — with extensions including .com, .net, .co. and .me — and user names on popular social networks like Twitter, Facebook, Instagram, and Tumblr.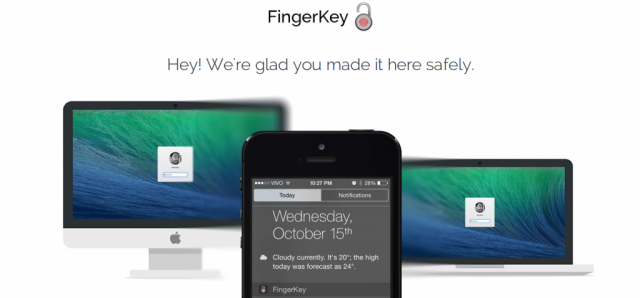 3. FingerKey
FingerKey came in first on Saturday, with 229 upvotes as of Monday. FingerKey is an app that enables users to unlock their computer without having to type a password every time. The user's password is stored and exchanged between devices using AES 256 bit encryption, and FingerKey authenticates the user with his or her fingerprint with TouchID. FingerKey enables users to unlock multiple computers, and even unlock them from a distance using the Notification Center widget.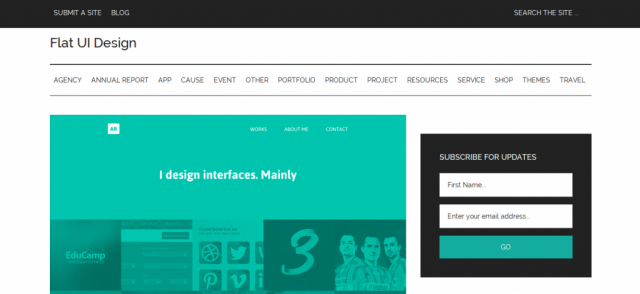 4. FLTDSGN
FLTDSGN — or Flat UI Design — came in second on Saturday, with 261 upvotes as of Monday. The site showcases some of the best examples of web design using the flat UI aesthetic. FLTDSGN features work from websites and mobile apps, and also provides a weekly newsletter roundup of the site's posts. Users can browse designs with categories like "agency," "annual report," "app," "cause," "event," "portfolio," "product," "project," "resources," and more. Designs are also organized with tags, and users can search the site as well.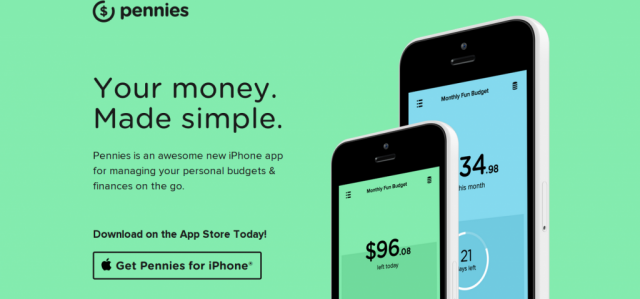 5. Pennies
Pennies came in first on Friday, with 288 upvotes as of Monday. Pennies is an iOS app to help users manage their budgets and finances, and acts as "an everyday money tracker" to make budgeting fun and easy. It provides indicators of spending health, makes adding expenses and budgets simple, enables users to set up daily targets, supports as many weekly or monthly budgets as users need, lets users add one-off budgets, and supports any major currency symbol.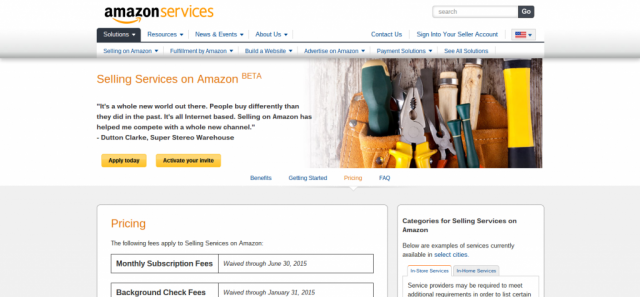 6. Selling Services on Amazon
Selling Services on Amazon came in second on Friday, with 192 upvotes as of Monday. Selling Services on Amazon enables local businesses to offer their services on Amazon, and list them alongside products that relate to their services. As Amazon's website explains, "Amazon creates pre-defined scopes of work based on common customer requests which you are then able to pre-estimate and offer. This allows customers to compare service providers based on their ratings, proximity, and price estimates." Sellers must apply to sell services on Amazon, pass a background check, meet licensing and authorization requirements, and meet insurance requirements. Service providers can list in-store and in-home services.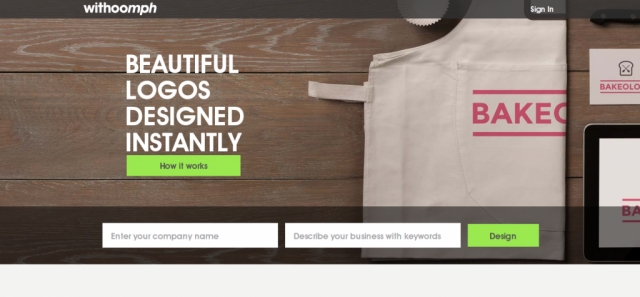 7. Withoomph
Withoomph came in first on Thursday, with 618 upvotes as of Monday. Withoomph is a site that offers individuals and startups "relevant and beautiful designed logos created instantly online." Users enter their company name and keywords that describe their business, choose from hundreds of logos, tweak the typography and colors, preview the logo on relevant products, and purchase a high-resolution download of the logo in a variety of file formats.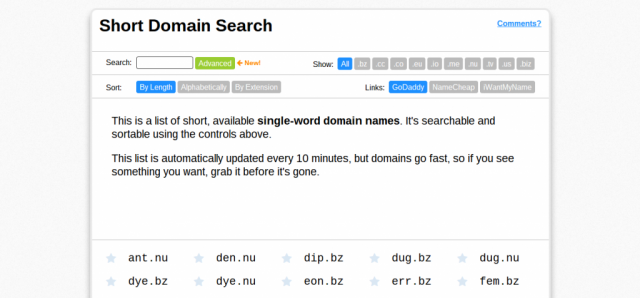 8. Short Domain Search
Short Domain Search came in second on Thursday, with 326 upvotes as of Monday. The site lists short, single-word domain names that are available, and lets users sort results by length, alphabetically, or by the URL's extension. Users can purchase domains through GoDaddy, NameCheap, or iWantMyName, and the list automatically updates every 10 minutes.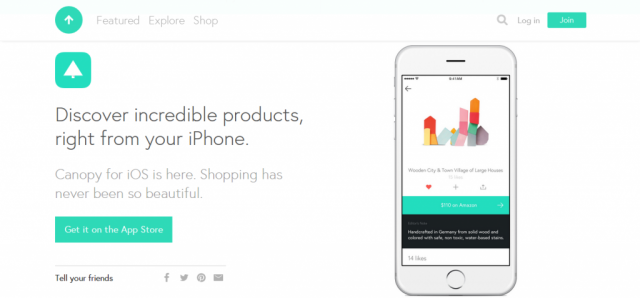 9. Canopy for iOS
Canopy for iOS came in first on Wednesday, with 397 upvotes as of Monday. Canopy is an app that offers an Amazon shopping experience "curated by a community with great taste," and features the most beautiful and functional products from "the Internet's largest catalog." Users can shop by categories and brands, find gifts by personality type, discover what's new and trending, and save products or build personal collections. New features like comments, notifications, following, and rich profiles are coming soon, and will be followed by iPad support.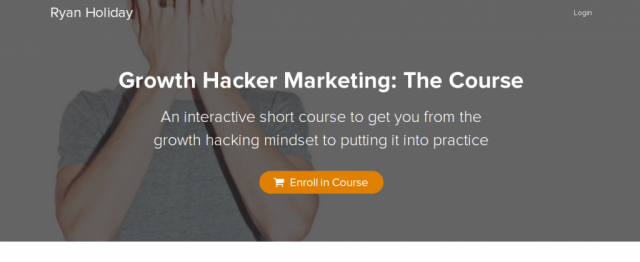 10. Growth Hacker Marketing: The Course
"Growth Hacker Marketing: The Course" came in second on Wednesday, with 341 upvotes as of Monday. Taught by media strategist and "marketing guru" Ryan Holiday, this course helps students understand and put into practice the strategy of growth hacking, which "a new generation of megabrands like Facebook, Dropbox, Airbnb, and Twitter" use to reach millions of people on a modest marketing budget. As Holiday notes on the course's website, it "explains the new rules and provides valuable examples and case studies for aspiring growth hackers. Whether you work for a tiny start-up or a Fortune 500 giant, if you're responsible for building awareness and buzz for a product or service, this is your road map."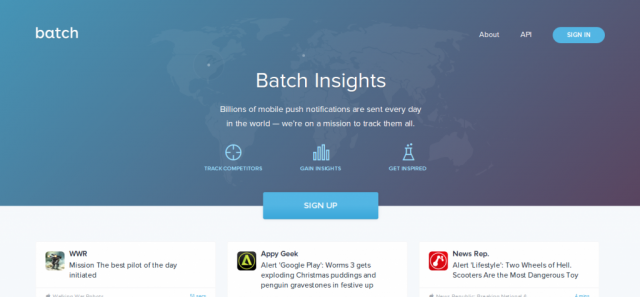 11. Batch Insights
Batch Insights came in first on Tuesday, with 443 upvotes as of Monday. Batch chief executive and founder Simon Dawlat notes on Product Hunt that "The basic idea behind Batch Insights is that smartphone notifications matter." They are a new interface for users and an important tool for growth and usage for developers, and Batch Insights is the first analytics tool dedicated to notifications. Dawlat explains that with Batch Insights, "you can search through notifications, track your competitors, gain market insights and find inspiration for your own campaigns." Using a proprietary indexing technology, Batch hopes to "track all the push notifications in the world and make them available in a centralized and unified place."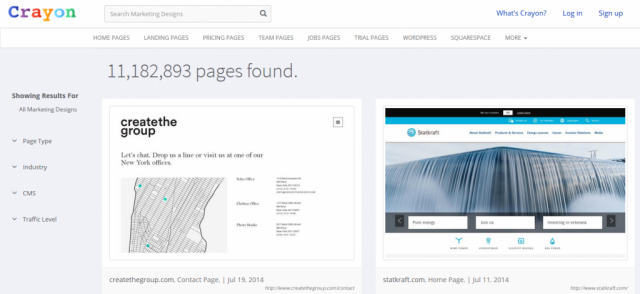 12. Crayon
Crayon came in second on Tuesday, with 441 upvotes as of Monday. Crayon is "the new source of inspiration for marketers" and "the new way for you to get great ideas about what to build." The website is a search engine of what Crayon says is the biggest collection of real marketing designs on the web. Users can search for designs by page type, in categories like homepages, landing pages, pricing pages, team pages, jobs pages, trial pages, press pages, about pages, and more. They can also search by industry, CMS, and traffic level, and filtering options make research simpler.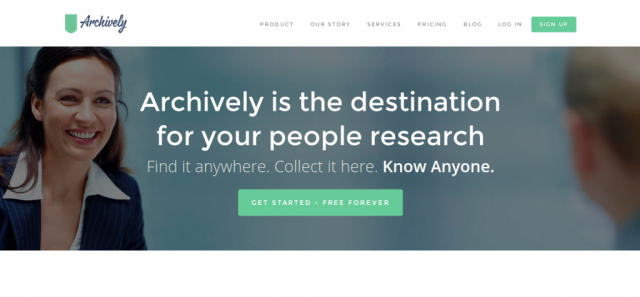 13. Archively
Archively came in first on Monday, with 461 upvotes as of the following Monday. Archively is a tool intended as "the destination for your people research," and enables sourcers and recruiters to capture information on anyone, from anywhere around the web. Using the Archively bookmarklet, users can use content from social media profiles, videos, press, blogs, and directories to create a profile about a person and save it in Archively. The tool helps users organize groups of people, and collaborate with others inside or outside their organization.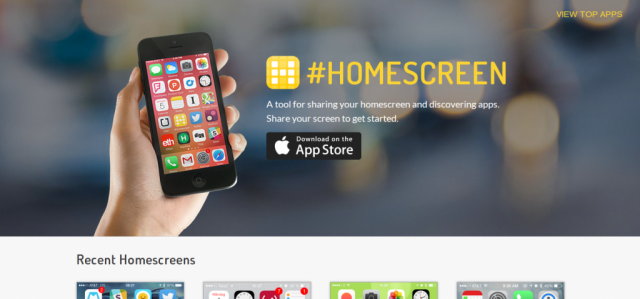 14. #Homescreen
#Homescreen came in second on Monday, with 366 upvotes as of the following Monday. #Homescreen is an iOS app that enables users to share their homescreen and discover new apps by sharing an interactive screenshot of their current homescreen on Twitter. Others can view the apps on a user's homscreen via the website, and #Homescreen uses image recognition technology to identify the apps in each screenshot. #Homescreen also tracks the most popular apps used by its members, and automatically generates a homescreen showing the top dock and non-dock apps.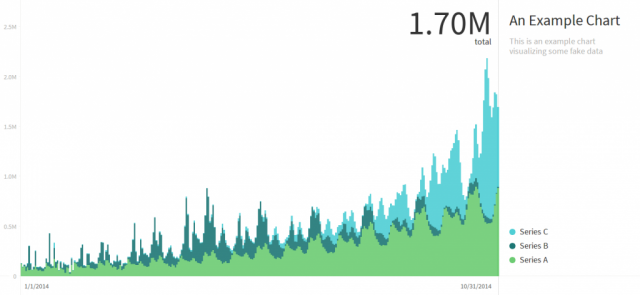 15. Charted
Charted came in third on Monday, with 330 upvotes as of the following Monday. Charted is a tool to automatically visualize data, created by the Product Science team at Medium. Users can input a link to a data file or Google spreadsheet, and Charted creates a shareable chart of the data. As explained in a post on Medium, Charted doesn't store any data, doesn't transform or manipulate data, and isn't a formatting tool and is instead "deliberately sparse in features" to help users complete the visualization process "with the fewest decisions possible." Charted can create line charts or stacked column charts; enables users to add titles, labels, and notes; and also lets users download the data or edit the data file used by the chart.
More From Tech Cheat Sheet:
Want more great content like this? Sign up here to receive the best of Cheat Sheet delivered daily. No spam; just tailored content straight to your inbox.