15 Great Apps, Gadgets, and Websites You Don't Want to Miss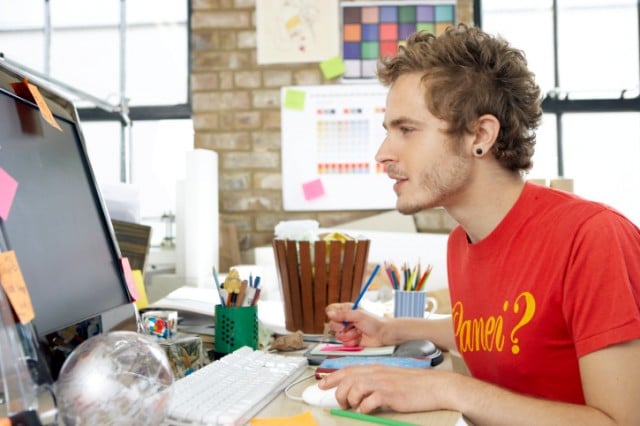 On the lookout for innovative apps, tools, and websites to test out and share with your friends? Each week, we look at the crowdsourced links posted to a website called Product Hunt, where users post their best finds and the community discusses and votes for their favorite apps and tools. (In case you missed it, here's last week's edition.) Between 600 and 800 venture capitalists reportedly use the site — a great testament to its ability to surface products that would otherwise fly under most people's radars — and Product Hunt recently raised $6 million in funding, with Andreessen Horowitz leading the round.
Product Hunt offers a look at what's new every day on its homepage, and anyone can submit a product. Users can either sign up for emails to be updated on the community's best finds or can check back each day to see what Product Hunt turns up. The products posted each day collect upvotes, which partially factor into the order in which the posts are ranked at the end of the day.
Each day's posts are kept separate from the next so that users can return to look back at what's been popular over the past week or month, or check the site each day to see what's new. Each listing shows a link to the product's website, plus related links, like its page in the App Store or recent media coverage. Users can also join a discussion in the comments section for each product, and founders often join in on the conversation to answer questions.
We looked at the top-ranked new apps and innovations on Product Hunt last week and checked out the top two products that the site surfaced each day. (We added a bonus one to make 15, adding the product with the most upvotes that wasn't in first or second place on the day it was posted.) Upvote counts do change constantly, but all of ours were recorded as of the time of writing on Monday.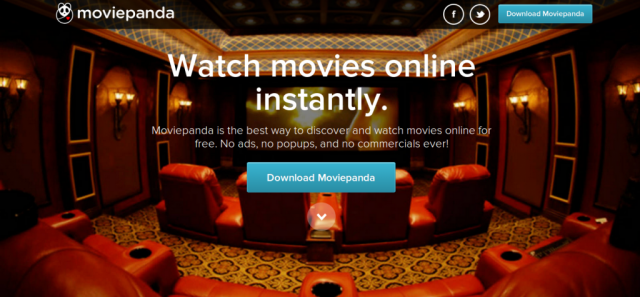 1. Moviepanda
Moviepanda came in first on Sunday, with 291 upvotes as of Monday. The app for Windows or Mac searches the web to provide users with a catalog of more than 15,000 movies available for streaming. Users can search by genres, directors, actors, writers, ratings, time periods, or specific years. (The site notes that a "state-of-the-art movie recommendation engine" will be available soon.) Users can stream movies in HD, Full HD, and sometimes 4K. The app draws on a decentralized catalog, doesn't rely on any one website or web service to stay online, and doesn't even host a movie catalog. Instead, each installation of the app finds movies and metadata on its own and shares them via a peer-to-peer network, so that the service is always online.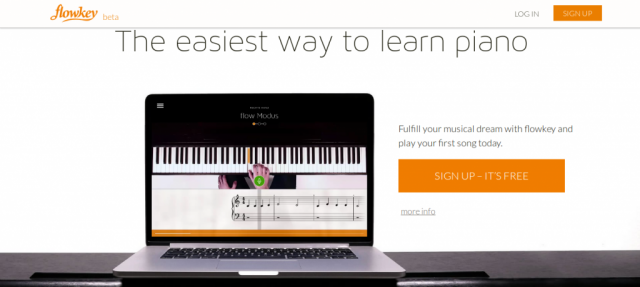 2. Flowkey
Flowkey came in second on Sunday, with 172 upvotes as of Monday. Flowkey is a program that provides "the easiest way to learn piano." When the user runs the program on their computer, it uses the computer's microphone to "listen" as they play a song. Flowkey aims to help anyone, even those who can't read music, to learn to play the piano, and shows which keys should be played with which fingers. The software was developed with the help of professional teachers and pianists, and provides a large range of songs, interactive live feedback, video and sheet music, rhythm training, and the ability to practice a specific section or hand.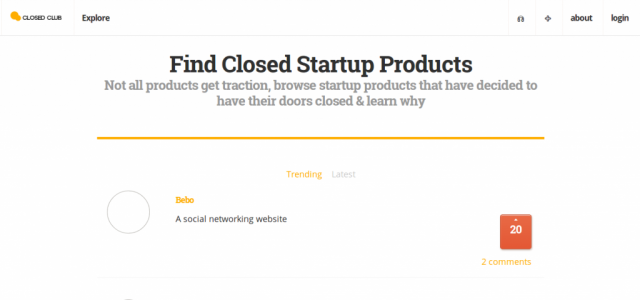 3. Closed Club
Closed Club came in first on Saturday, with 383 upvotes as of Monday. The site enables users to browse closed startups and learn why they have been shut down. The site explains that, "In addition to keeping up to date with the lastest product closures, our contributors can add cool stuff they find out about the startup behind the product, why the product was closed, learnings from the founders, obstacles overcome, and more." Anyone can submit a closed product, and anyone can add content to product pages, and the site's founder, Andrew Condurache, notes that Closed Club was created "based on the notion that the best lessons are learned the hard way, making it a place to get entrepreneurs to open up about their product closures, share knowledge, and help others."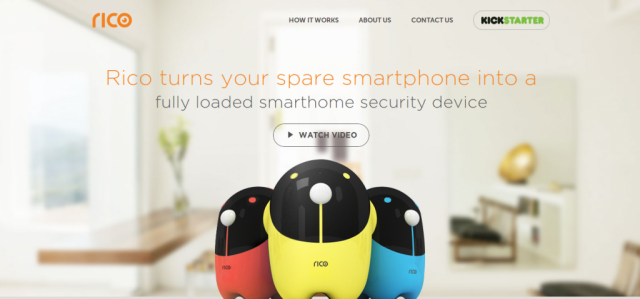 4. Rico
Rico came in second Saturday, with 217 upvotes as of Monday. Rico is "a simple smarthome security device" that uses a spare iOS or Android smartphone — whatever used device consumers have stashed. When users download the Rico app and insert the smartphone into the Rico device, Rico uses the phone's camera, speaker, microphone, and processor to create a comprehensive smarthome system, complete with Rico "smart sockets" and additional sensors that detect noise, temperature, humidity, motion, smoke, and carbon monoxide. The unit sends the data to the cloud, and the user can receive information and alerts, turn devices on and off, plus monitor the home with live video footage from a smartphone. Rico is currently being funded on Kickstarter, and as of the time of writing has raised approximately $42,000 of a $100,000 goal, with 16 days to go.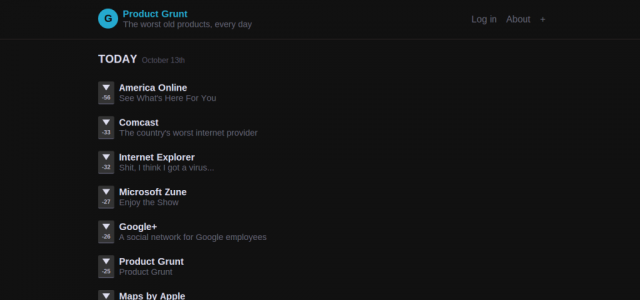 5. Product Grunt
Product Grunt came in first on Friday, with 414 upvotes as of Monday. Taking its cues from Product Hunt, Product Grunt provides "a curation of the worst old products, every day." Users can share the most dysfunctional websites, hardware, apps, and services — products that can be made better than they currently are. The site, built by student and entrepreneur Grant Timmerman, explains that, "By seeing the world in a broken state, we as technology enthusiasts have the opportunity to see the good in the graveyard, learn from past struggles, and build products that solve people's pain."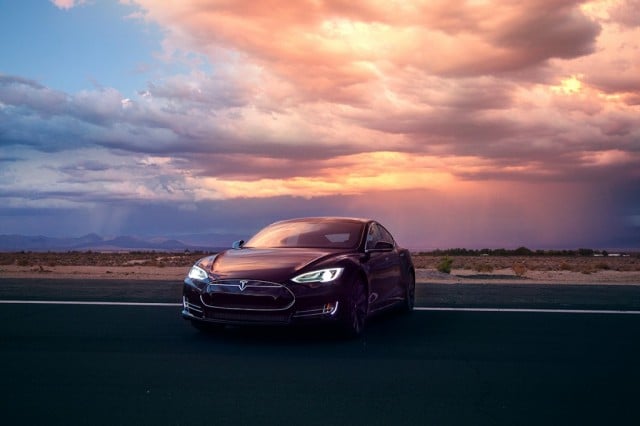 6. Tesla Model S P85D
The Tesla Model S P85D came in second on Friday, with 260 upvotes as of Monday. The Dual Motor Model S is the first dual electric motor production car, and features a motor on each axle. The launch of the Dual Motor Model S also coincides with Tesla's introduction of a standard hardware package that will enable autopilot functionality, but a post on Tesla's blog explains: "Our goal with the introduction of this new hardware and software is not to enable driverless cars, which are still years away from becoming a reality. Our system is called Autopilot because it's similar to systems that pilots use to increase comfort and safety when conditions are clear. Tesla's Autopilot is a way to relieve drivers of the most boring and potentially dangerous aspects of road travel — but the driver is still responsible for, and ultimately in control of, the car."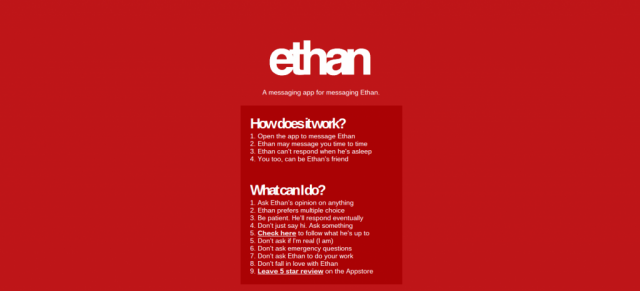 7. Ethan
Ethan came in first on Thursday, with 618 upvotes as of Monday. Ethan is an iOS messaging app that enables users to text founder Ethan Gliechtenstein (also the founder of Rubcam) to get his opinion on anything. Gliechtenstein explains on Product Hunt: "I wanted a fast way for my friends to message me — simply by opening the app — which is the only feature of the app … But then random people started downloading and I became sort of a virtual assistant at one point, finding music for romantic dinner or animes with dragons for them."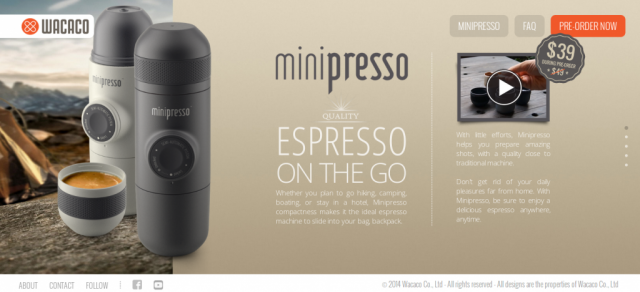 8. Minipresso
Minipresso came in second on Thursday, with 314 upvotes as of Monday. Minipresso is a compact espresso machine designed for hiking, camping, boating, or even staying in a hotel. The machine, available for pre-order for $39, can reportedly make "amazing shots," with quality "close" to those made with a traditional machine. The machine is just under 7 inches tall, weighs less than a pound, and has a cup built in. Minipresso doesn't need compressed air, N20 cartridges, or electricity to operate. Instead, a semi-automatic piston creates 116 PSI of extraction pressure, the same level achieved by traditional machines.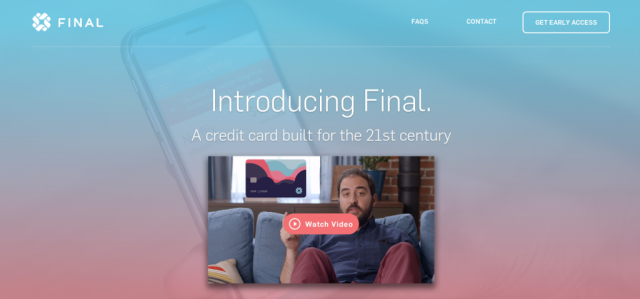 9. Final
Final came in first on Wednesday, with 986 upvotes as of Monday. Final purports to be "a credit card built for the 21st century," and enables users to give a unique card number to every merchant, or use a disposable number for one-time transactions. Users can also limit merchants and subscriptions to a specific amount monthly. A browser extension enables users to create new numbers and autofill fields during online transactions, and Final also enables users to keep track of transactions and buying habits. Final will issue a chip-and-PIN card, including mobile controls that let users turn the physical card on and off.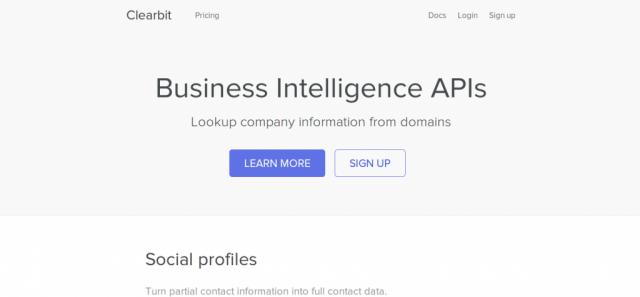 10. Clearbit
Clearbit came in second on Wednesday, with 343 upvotes as of Monday. Clearbit provides business intelligence APIs, with two APIs currently public. The first enables users to turn a domain name into information about a company — including its location, size, and the amount of funding it has raised. The second enables users to turn an email address into public social information, such as Twitter and Facebook handles, avatars, and bios. Founder Alex MacCaw notes on Product Hunt: "We aim to provide any kind of data API a modern business needs. In the pipeline we have address verification, IP geocoding, credit checks, and many more!"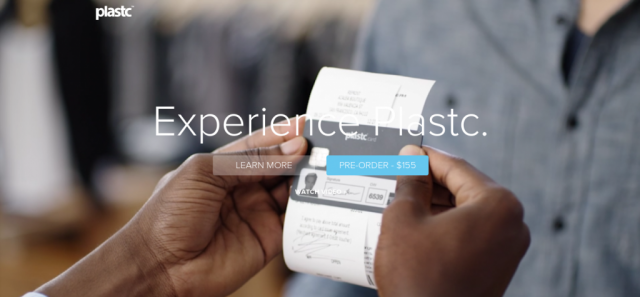 11. Plastc
Plastc came in first on Tuesday, with 572 upvotes as of Monday. Plastc is an all-in-one smart payment card that enables users to place all of their cards onto one small device with an e-ink screen. Plastc can be used with credit cards, debit cards, gift cards, loyalty cards, and access cards, and features a magnetic stripe and barcode display. Plastc includes a secure PIN, photo ID, proximity alerts, and a "Return Me" mode, and the device can also integrate NFC and chip-and-PIN capabilities with a software update, and the magnetic stripe and NFC chip are disabled until the user selects a card to prevent fraudulent activity.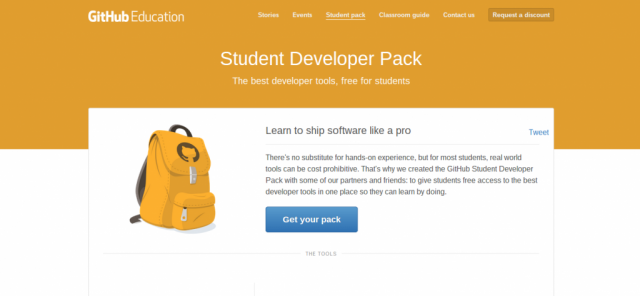 12. Student Developer Pack
GitHub Education's Student Developer Pack came in second on Tuesday, with 387 upvotes as of Monday. The included tools help students learn "to ship software like a pro," and give students ages 13 and up free access to Atom, Bitnami, CrowdFlower, DigitalOcean, DNSimple, GitHub, HackHands, Namecheap, Orchestrate, Screenhero, SendGrid, Stripe, Travis Cl, and Unreal Engine. Students need to provide a school-issued email address, valid student identification card, or other official proof of enrollment in a diploma or degree-granting course of study.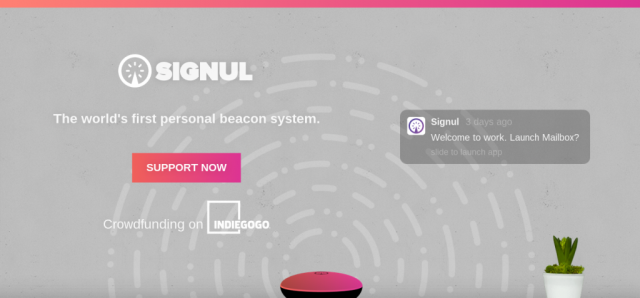 13. Signul
Signul came in first on Monday, with 322 upvotes as of the following Monday. Signul is "the world's first personal beacon system" that automates "events" based on when the user enters a beacon's zone. The user's entrance into the zone can trigger Signul to automatically launch an app, open a URL, start a call, or start an email. Likewise, the user leaving the zone can trigger Signul to display an alert message, start a tweet, start a text message, or start a Facebook post. A crowdfunding campaign for Signul is currently underway at Indiegogo, and at the time of writing has raised approximately $34,000 of a $25,000 goal, with 19 days left.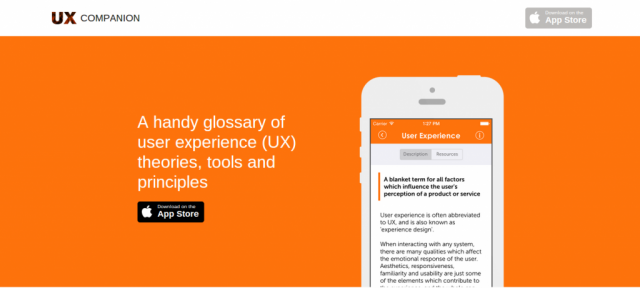 14. UX Companion
UX Companion came in second on Monday, with 291 upvotes as of the following Monday. The iOS app, created by the Cyber-Duck digital agency, provides a "handy glossary" of User Experience theories, tools, and principles; demystifies UX jargon; introduces new concepts and techniques; and provides concise introductions to more than 50 topics. The app's content is regularly updated, and enables users to learn the basics, then delve deeper with more resources.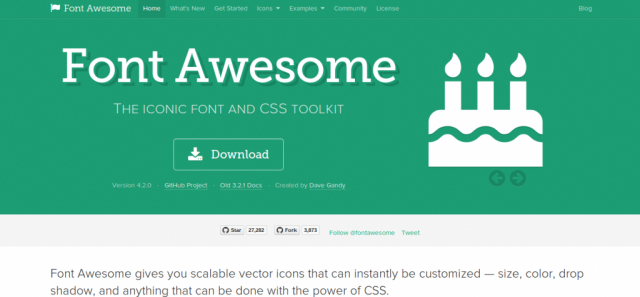 15. Font Awesome
Font Awesome came in third on Monday, with 386 upvotes as of the following Monday. Font Awesome is a font and CSS toolkit that provides scalable vector icons that be customized by size, color, shadow, and more; 479 icons are included in a single font, and provide a "pictographic language of web-related actions." Font Awesome is infinitely scalable, doesn't require JavaScript, is free for commercial use, and "perfect" for Retina displays.
More from Tech Cheat Sheet:
Want more great content like this? Sign up here to receive the best of Cheat Sheet delivered daily. No spam; just tailored content straight to your inbox.