15 Great Apps, Gadgets, and Websites You Missed Last Week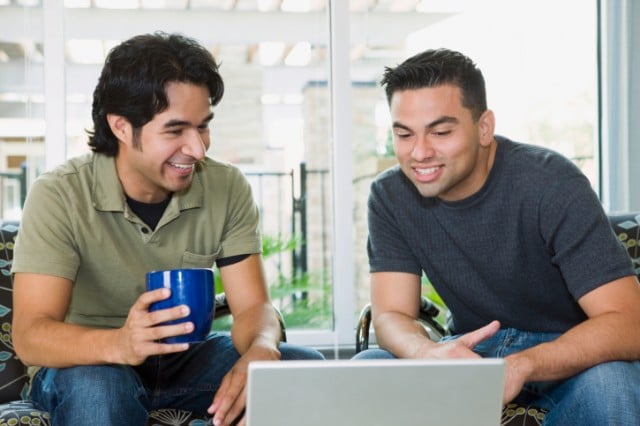 Are you constantly on the lookout for fun and useful apps, tools, websites, and gadgets to test out and share with your friends? Every week, we look at the crowdsourced links posted to a website called Product Hunt, where users post their best finds and the community discusses and votes for their favorite apps and tools. (In case you missed it, here's last week's edition.) Between 600 and 800 venture capitalists reportedly use the site – a great testament to its ability to surface products that fly under most people's radars.
Product Hunt offers a look at what's new every day on its homepage. Anyone can submit a product. Users can either sign up for emails to be updated on the community's best finds or can check back each day to see what Product Hunt turns up. The products posted each day collect upvotes, which partially factor into the order in which the posts are ranked at the end of the day.
Each day's posts are kept separate from the next so that users can return to look back at what's been popular over the past week or month, or check the site each day to see what's new. Each listing shows a link to the product's website, plus related links like its page in the App Store or recent media coverage. Users can also join a discussion in the comments section for each product, and founders often join in the conversation to answer questions.
We looked at the top-ranked new apps and innovations on Product Hunt last week and checked out the top two products that the site surfaced each day. (We added a bonus one to make 15, adding the product with the most upvotes that wasn't in first or second place on the day it was posted.) Upvote counts do change, but all of ours were recorded as of Monday.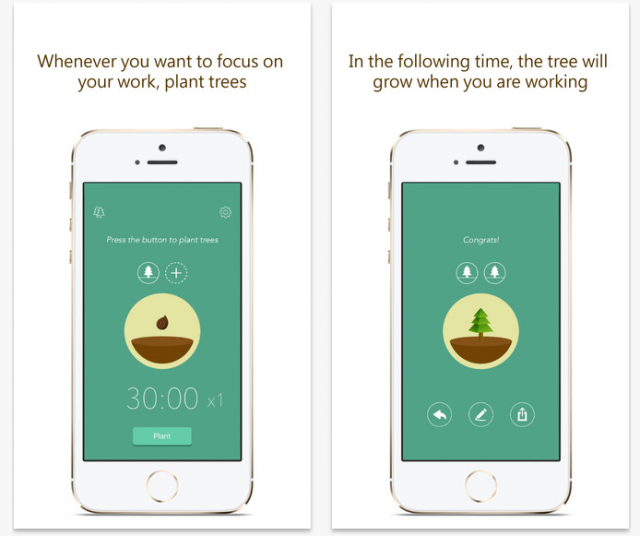 1. Forest
Forest came in first on Sunday, with 310 upvotes as of Monday. The app, available for iOS and Android, helps users to stay away from their smartphones, stay focused, and stop "phubbing," or snubbing someone in a social setting by looking at their phones. When they want stay focused, they can plant a seed in Forest. For the subsequent 30 minutes, the seed will grow into a tree. If within that 30 minutes, the user switches apps — perhaps to check Facebook or to play a game — the tree will die. Each day, users can create a forest filled with trees (or with "withered twigs"), and can record their history and share their forests with friends.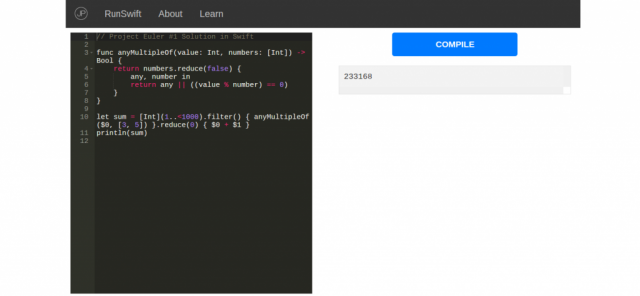 2. RunSwift
RunSwift came in second on Sunday, with 112 upvotes as of Monday. RunSwift is a tool that enables developers to try Apple's Swift programming language within their browsers. The site also offers a tutorial for those who want to learn to work with Swift. RunSwift's creator, iOS developer Julius Parishy, notes in a blog post that, "Swift is a big deal. It maintains a lot of the raw power of Objective-C while enforcing stricter standards on our code through a powerful type system. I think it'll lead to better code and better apps, and I wanted to let more people give it a try."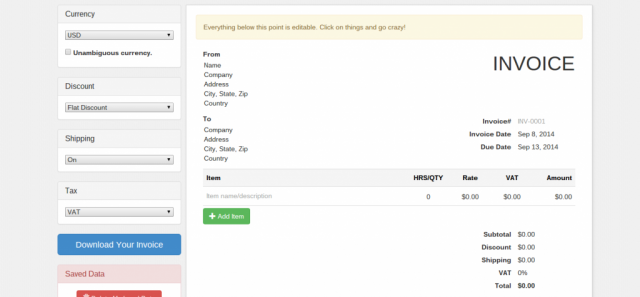 3. Free Invoice Generator
Free Invoice Generator came in first on Saturday, with 177 upvotes as of Monday. The site, created by developer Bogdan Popa, provides a template that users can fill in with all of the necessary information that would typically be included on an invoice. Once the invoice has been completed, the site then generates a PDF invoice that is available for ten minutes, and then is erased from the server. Users' settings are saved to their browser, not on the Free Invoice Generator servers.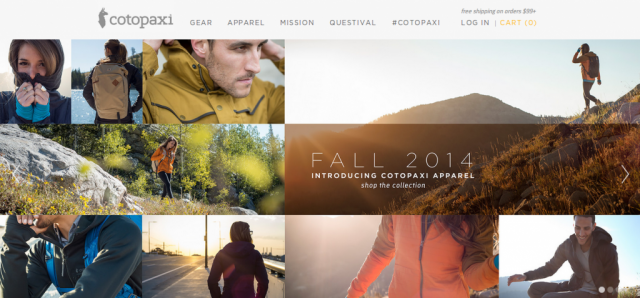 4. Cotopaxi
Cotopaxi came in second on Saturday, with 131 upvotes as of Monday. Cotopaxi makes outdoor gear and cites a "gear for good" mission that sees each product tied to a humanitarian cause, which Cotopaxi supports when customers buy the product. The site's FAQ page notes that at least 10 percent of profits benefit Cotopaxi's partner organizations. Additionally, the company says that it is able to sell gear "without the retail markup" since all of its sales are conducted online, and every product is backed by a 61-year "Human Lifespan Guarantee," based on the World Health Organization's finding that 61 years is the average lifespan for a person living in the "underdeveloped" world.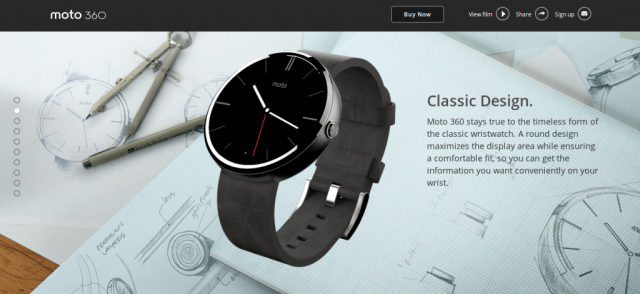 5. Moto 360
Motorola's Moto 360 came in first on Friday, with 353 upvotes as of Monday. The smartwatch, powered by Android Wear, features a round display styled like a "classic wristwatch," and is constructed with a stainless steel, Corning Gorilla Glass, and Horween leather. The watch displays notifications for information like weather, flight alerts, and traffic, and by saying, "Ok Google," users can send texts, set reminders, check the weather, or ask for directions via voice control. They can track steps or heart rate with a built-in pedometer and heart rate monitor. The watch features an "all day battery," is water resistant, syncs with smartphones running Android 4.3 or higher, and integrates with apps like Facebook Messenger, Pinterest, Eat24, and Lyft.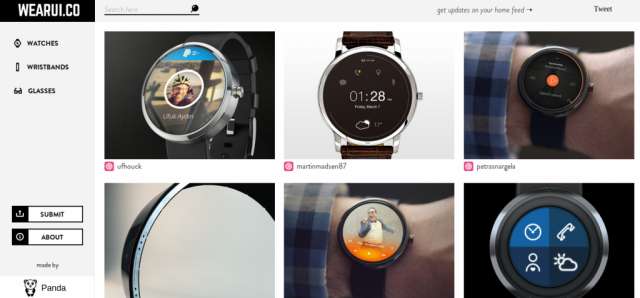 6. WearUI
WearUI came in second on Friday, with 212 upvotes as of Monday. WearUI collects design inspiration for wearable device interfaces."The future is wearable and designers need more inspiration / inspiration collected together. That's why I created wearui.co," writes the site's creator, developer Ahmet Sulek. Users can browse separate sections for watches, wristbands, and glasses, and can also submit links from Dribbble — a site that provides "show and tell for designers" — to be featured on WearUI.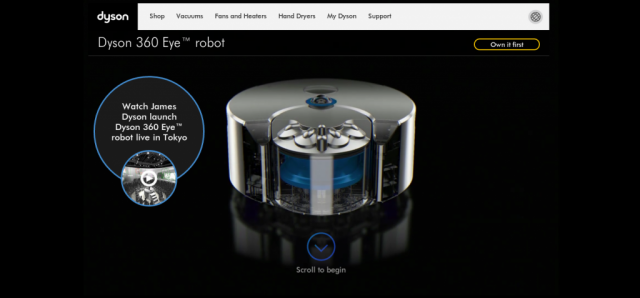 7. Dyson 360 Eye
The Dyson 360 Eye came in first on Thursday, with 376 upvotes as of Monday. The vacuum features a 360-degree "vision system" that uses "complex mathematics, probability theory, geometry, and trigonometry" to figure out where it is, where it's already been, and where it needs to go in the process of cleaning a room. The Dyson 360 Eye features "Radial Root Cyclone" technology to capture particles as small as pollen and mold, and a Dyson Digital Motor V2 that Dyson claims creates "the highest suction of any robot vacuum." The 360 Eye is also reportedly the only robot vacuum with continuous tank tracks, and users can control and schedule how the vacuum cleans with an iOS and Android app.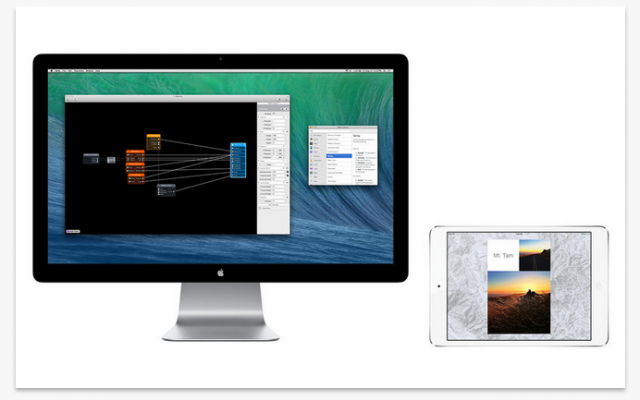 8. Form
Form came in second on Thursday, with 242 upvotes as of Monday. Created by RelativeWave, a "research and development shop" based in San Francisco, Form is a tool to prototype and develop interaction and animation designs for iOS apps. Form enables designers and developers to create custom prototypes via a Mac app and "stream" them directly to the device via an iOS viewer app. Form features live updates and native prototypes with all prototypes created in Form able to access device sensors like the camera, accelerometer, and gyroscope. The tool also supports 3D content and perspective.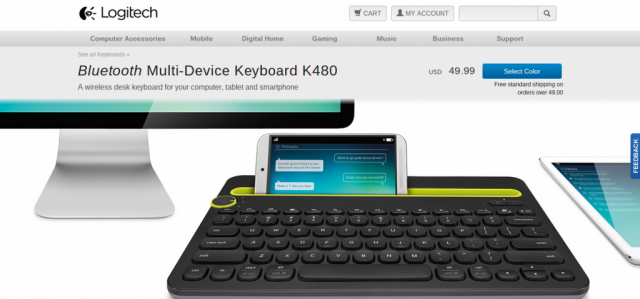 9. Logitech K480
The Logitech K480 came in first on Wednesday, with 472 upvotes as of Monday. The K480 is a universal multi-device keyboard that can be used with a computer, tablet, and smartphone. It pairs with each device via Bluetooth, and features a dial to easily switch between devices. The keyboard is compatible with Windows (Windows 7 or later), Mac (Mac OS X or later), iOS (iOS 5 or later), Android (Android 3.2 or later), and even Chrome OS. The Bluetooth range is cited as up to 30 feet, and the battery life is listed as two years.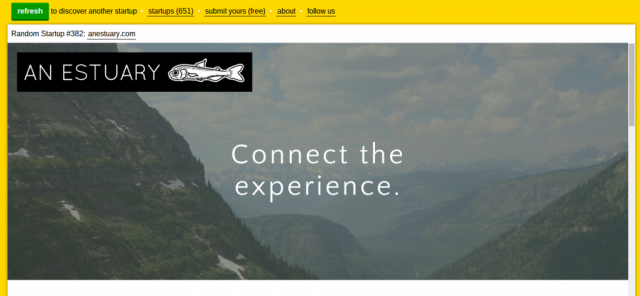 10. Random Startup
Random Startup came in second on Wednesday, with 304 upvotes as of Monday. The website enables users to discover startups by displaying the website of a randomly selected startup on its homepage. Users can refresh to discover another startup, or can browse the full list of featured startups (there are currently 651 startups listed on the site). Founders can also submit their own startups to be featured on the site, which is free to use and "always will be."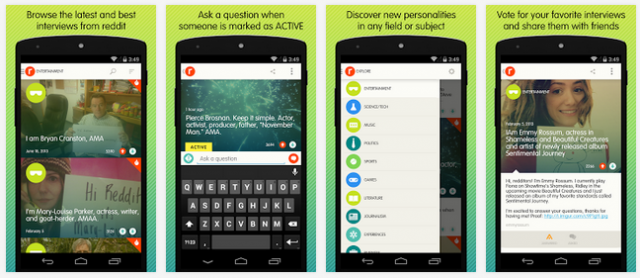 11. Ask Me Anything
Reddit's official Ask Me Anything app came in first on Tuesday, with 456 upvotes as of Monday. Available for both iOS and Android, the app enables users to explore interviews by topic, keep up with the latest interviews, ask questions when someone is marked as "active," get notifications when popular AMAs are trending, see each question and its answer in a mobile-optimized format, and vote questions and answers up or down to prioritize the best content.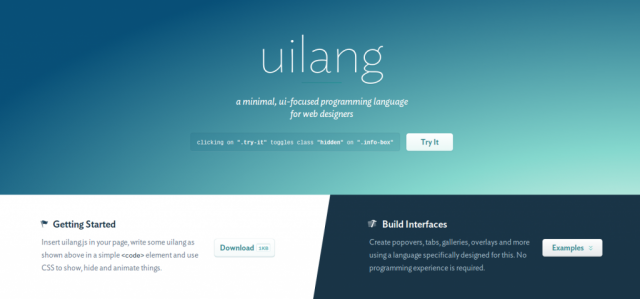 12. uilang
Uilang came in second on Tuesday, with 401 upvotes as of Monday. Uilang is a user-interface focused programming language for web designers, meant to provide an easy entry point for designers to get started in programming. As creator Benjamin De Cock explains in a Medium post, the tool enables users to learn the workflow of event handling with a simplified, limited language. He notes that, "While this extreme simplification of JavaScript is good to remove the barrier to entry to programming, designers will presumably feel the need to do more than the possibilities uilang provides them with. That's good. If using uilang for just a few days gets designers excited about code and helps them switch to JavaScript, I'll be very happy. Mission accomplished."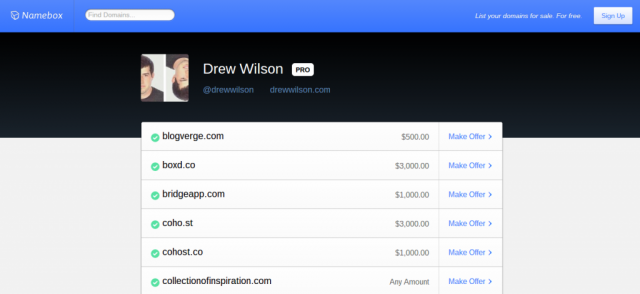 13. Namebox
Namebox came in first on Monday, with 341 upvotes as of (the following) Monday. Namebox is a service that enables users to sell their unwanted or unused web domains. The site is free and was built to make the process of listing domains fast and easy. After users sign up, they add their domains to their profile page, where visitors can click the "Make Offer" button to send a message. Namebox verifies that the person listing the domain is actually the owner, and a green check mark shows which domains have been verified.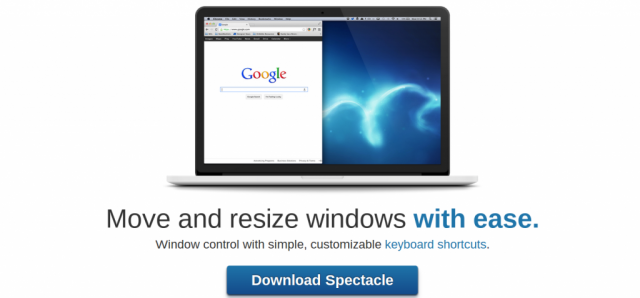 14. Spectacle
Spectacle came in first on Monday, with 298 upvotes as of (the following) Monday. The app enables Mac users to move and resize windows with customizable keyboard shortcuts. When they download the app, users can get started with some standard shortcuts, and can customize which keys complete which functions. Spectacle is a free, open source project, and users can request enhancements or access the source code on GitHub.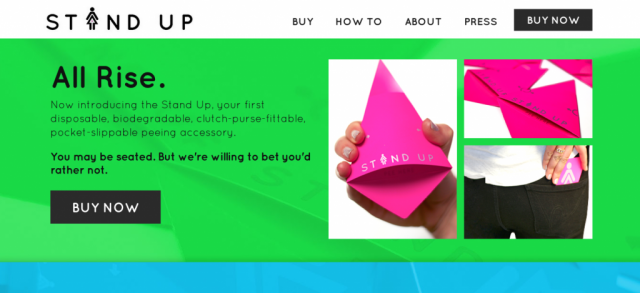 15. The Stand Up
The Stand Up came in third on Thursday, with 237 upvotes as of Monday. The Stand Up is a "disposable, biodegradable, clutch-purse-fittable, pocket-slippable peeing accessory" that enables women to urinate standing up, either when attending events with unsanitary restrooms, when camping, or in other situations when toilets aren't hygienic or aren't available.
More From Tech Cheat Sheet:
Want more great content like this? Sign up here to receive the best of Cheat Sheet delivered daily. No spam; just tailored content straight to your inbox.