15 Great Apps, Tools, and Websites You Don't Want to Miss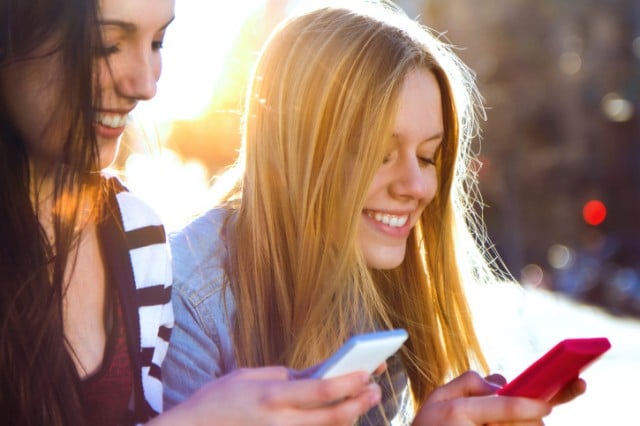 On the lookout for fun and useful apps, tools, and websites to test out and share with your friends? Each week, we look at the crowdsourced links posted to a website called Product Hunt, where users post their best finds, and the community discusses and votes for its favorite apps and tools. (In case you missed it, here's last week's edition.) Between 600 and 800 venture capitalists reportedly use the site — a great testament to its ability to surface products that fly under most people's radars — and, as TechCrunch reported, Product Hunt just raised $6 million in funding, with Andreessen Horowitz leading the round.
Product Hunt offers a look at what's new every day on its homepage. Anyone can submit a product. Users can either sign up for emails to be updated on the community's best finds or can check back each day to see what Product Hunt turns up. The products posted each day collect upvotes, which partially factor into the order in which the posts are ranked at the end of the day.
Each day's posts are kept separate from the next so that users can return to look back at what's been popular over the past week or month, or check the site each day to see what's new. Each listing shows a link to the product's website, plus related links like its page in the App Store or recent media coverage. Users can also join a discussion in the comments section for each product, and founders often join in the conversation to answer questions.
We looked at the top-ranked new apps and innovations on Product Hunt last week and checked out the top two products that the site surfaced each day. (We added a bonus one to make 15, adding the product with the most upvotes that wasn't in first or second place on the day it was posted.) Upvote counts do change constantly, but all of ours were recorded as of Monday.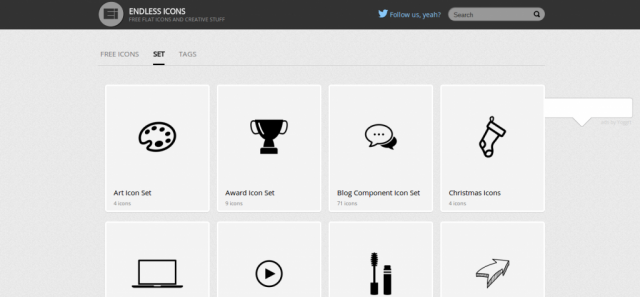 1. Endless Icons
Endless Icons came in first on Sunday, with 207 upvotes as of Monday. The site provides more than 350 free icons and other "creative stuff," and is a project by Min Kim, a designer and front-end developer who runs Endless Studio and a variety of other side projects. The site has been live since November 2012, and has logged more than 260,000 downloads since then.
2. UX Design Weekly
UX Design Weekly came in second on Sunday, with 125 upvotes as of Monday. UX Design Weekly provides a "hand picked list of the best user experience design links every week," with links divided into sections like "Articles," "Tools & Resources," "Videos," "Portfolios," "Jobs," "Blast from the Past," and "Last But Not Least." The weekly email newsletter is curated by Kenny Chen, lead UX designer at Wallaby Financial, and delivered every Friday.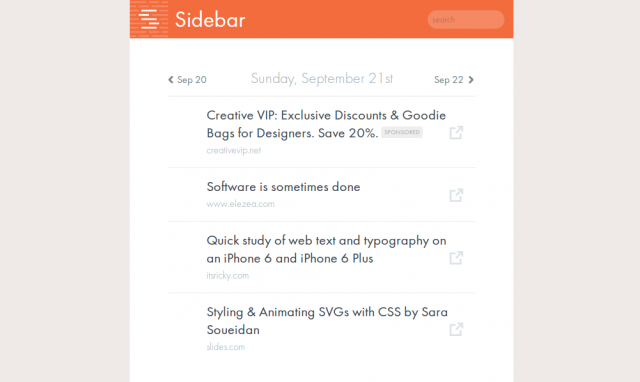 3. Sidebar
Sidebar came in first on Saturday, with 197 upvotes as of Monday. The site provides a list of "the 5 best design links of the day," manually curated by "a couple great editors" and run by Sacha Greif, a designer and entrepreneur. Links are posted at different times by editors in various places around the world, and subscribers to the email newsletter will receive the previous day's links at 9:00 each morning. The site has been running for almost two years, and Greif notes on Product Hunt that he will circle back to Sidebar once another of his projects, Telescope, is more mature.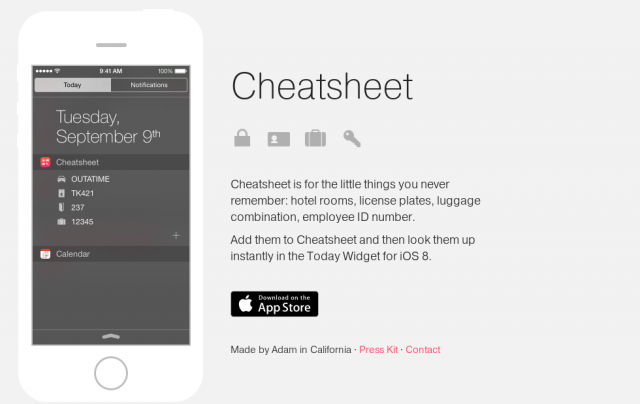 4. Cheatsheet
Cheatsheet came in second on Saturday, with 128 upvotes as of Monday. Cheatsheet, created by interaction designer and iOS developer Adam Overholtzer, is an iOS 8 widget to remind users of "the little things you never remember: hotel rooms, license plates, luggage combination, employee ID number." Users add these to Cheatsheet, and look them up in the Today Widget for iOS 8, so that they don't need to unlock their phones and look for notes they've created in an app. Cheatsheet features 18 hint icons to help users find what they're looking for, and shows up to 10 cheats at a time. But the iTunes page notes that Cheatsheet doesn't have any security features, so shouldn't be used for important passwords or other personal information.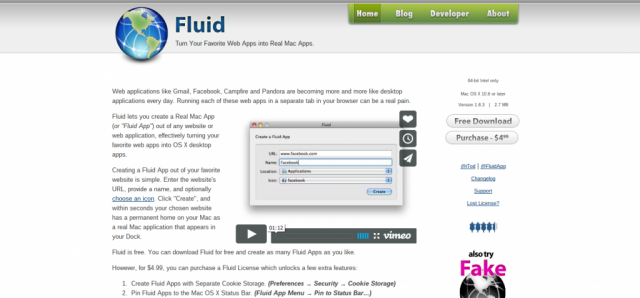 5. Fluid
Fluid came in first on Friday, with 196 upvotes as of Monday. The software, developed by software engineer Todd Ditchendorf, enables users to create Mac apps for any website or web application, to effectively turn them into OS X desktop apps. Users just enter the website's URL, enter a name, choose an icon, and click "Create." The software is free, but purchasing a license for $4.99 unlocks additional features.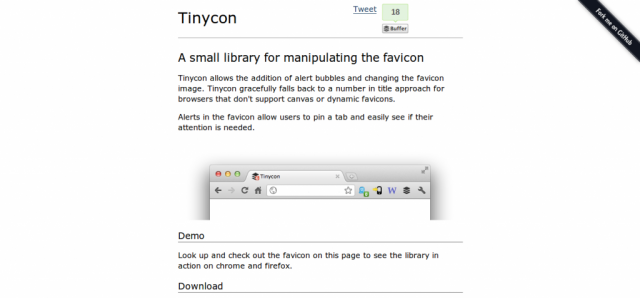 6. Tinycon
Tinycon came in second on Friday, with 204 upvotes as of Monday. The site provides a small library "for manipulating the favicon," the icon associated with a URL and displayed next to it in the browser's address bar or in a list of bookmarks. Tinycon enables developers to add alert bubbles or change the favicon image. The tool was created by Tom Moor, co-founder of Sqwiggle.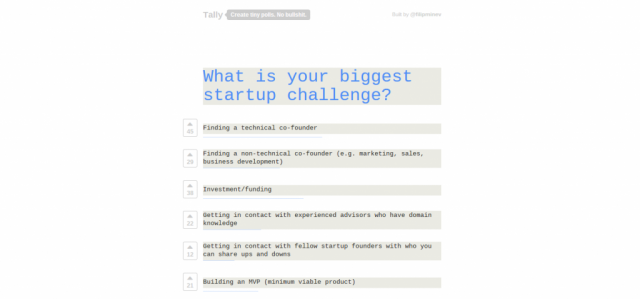 7. Tally
Tally came in first on Thursday, with 412 upvotes as of Monday. The site, created by Filip Minev, enables users to quickly create polls without going through a lengthy registration and setup process. Minev notes on Product Hunt that he created Tally "because I couldn't find a poll tool which was both super simple and clean."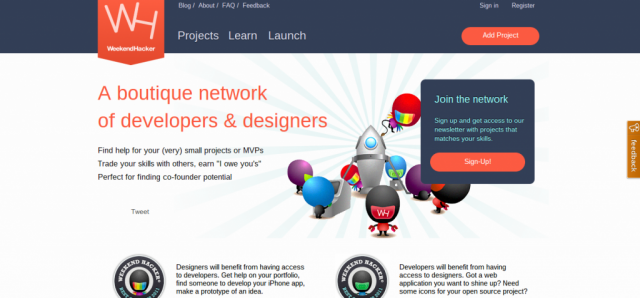 8. WeekendHacker
WeekendHacker came in second on Thursday, with 277 upvotes as of Monday. The site enables designers and developers to connect with each other in order to get help with their "(very) small projects" or minimum viable products. WeekendHacker is for anyone with an idea for a small project — defined as one that won't take more than a weekend's time — for "finding help with the part you are not so strong in." Posting a project will send it out to the network, and users often pay by trading skills.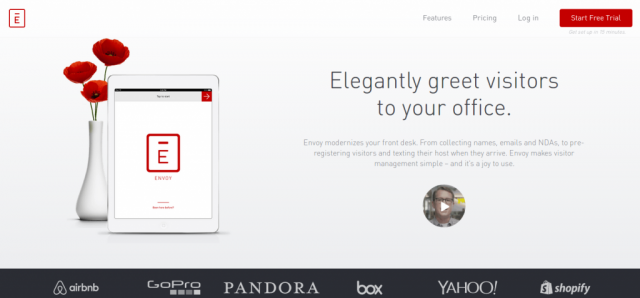 9. Envoy
Envoy came in first on Wednesday, with 292 upvotes as of Monday. Envoy aims to replace businesses' sign-in books with "something more modern." The software, which runs on an iPad, enables guests to check in and businesses to collect relevant information like email, phone, company name, or purpose of visit. Envoy notifies hosts when their guests have arrived, and visitors can also sign NDAs, waivers, or other legal agreements. Envoy can also photograph visitors and print visitor badges.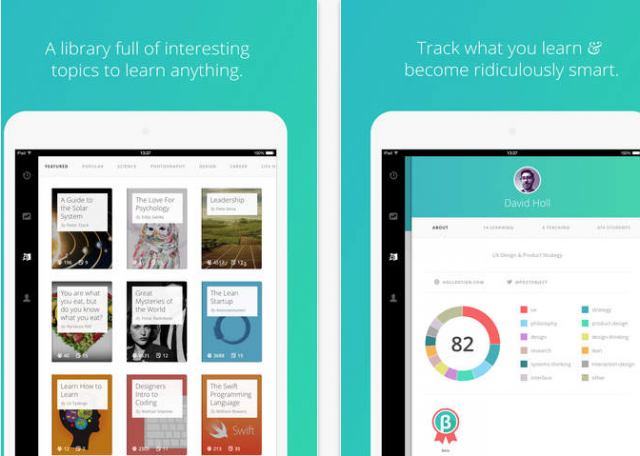 10. Gibbon
Gibbon came in second on Wednesday, with 278 upvotes as of Monday. The iPad app — an iPhone version is coming soon — enables users to curate articles, videos, and presentations from the web into playlists on any topic. Gibbon's tagline is "simple playlists for learning," and the playlists featured on its site range from "Becoming a better photographer" to "Designers Intro to Coding" to "The Art of Copywriting."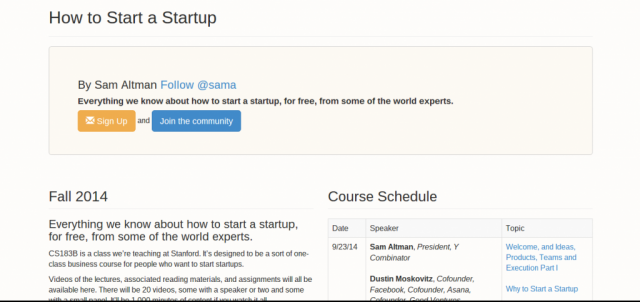 11. CS183B — Startup Class
CS183B, or "How to Start a Startup," came in first on Tuesday, with 562 upvotes as of Monday. CS183B is a Stanford course taught by Sam Altman (president of Y Combinator), Dustin Moskovitz (co-founder of Facebook, Asana, and Good Ventures), Paul Graham (founder of Y Combinator), Adora Cheung (founder of Homejoy), Peter Thiel (founder of PayPal and Palantir), and others. The course is "designed to be a sort of one-class business course for people who want to start startups," and videos of lectures, reading materials, and assignments will all be available online for anyone who would like to join.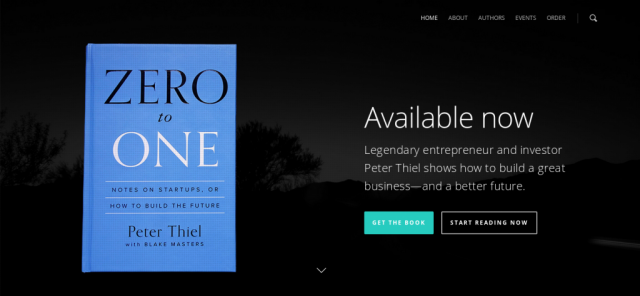 12. Zero to One
Zero to One came in second on Tuesday, with 412 upvotes as of Monday. A book by Peter Thiel, Zero to One is based on what Thiel taught in Stanford's CS183 course in 2012. Thiel writes that he and Blake Masters, who took the class as a law student and posted his detailed notes from the class online, refined and expanded the best ideas in the class to create the book. He notes that Zero to One is "about learning from Silicon Valley why and how the most valuable businesses in the world are the ones that solve problems in new ways rather than competing on well-trodden paths."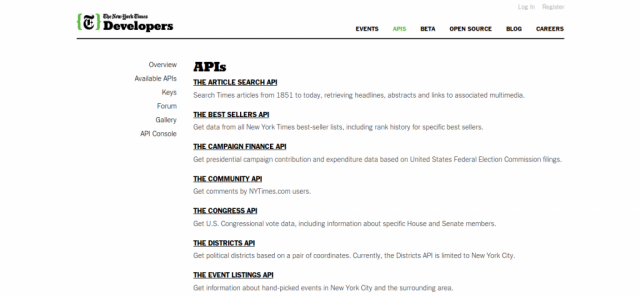 13. New York Times APIs
New York Times APIs came in first on Monday, with 282 upvotes as of (the following) Monday. The APIs enable developers to access The New York Times data for a range of uses from custom link lists to complex visualizations. The publication says that opening up its data for innovation and collaboration will reveal "how news and information can be reimagined," but also notes that the APIs "help us fulfill the newspaper's journalistic mission by putting more information in the hands of the public — and they also expand that mission by giving users the ability to find and tell their own stories." APIs available include an article search API, bestsellers API, campaign finance API, Congress API, and many others.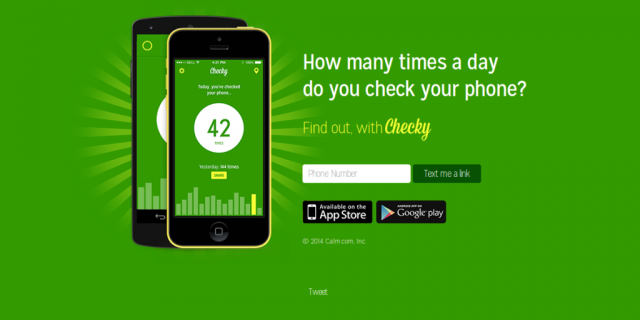 14. Checky
Checky came in second on Monday, with 187 upvotes as of (the following) Monday. The app, available for iOS and Android, enables users to find out how many times a day they check their phones. They can track how often they check their phones each day, compare their usage with friends, and even map where they were each time they checked.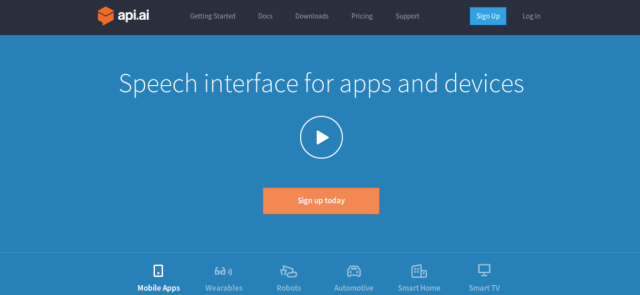 15. api.ai
Api.ai came in third on Tuesday, with 286 upvotes as of Monday. The tool enables developers to design and integrate speech interfaces into their apps and devices. The interfaces can be used for mobile apps, wearables, robots, cars, smart home products, and smart TVs. Knowledge bases for a variety of domains are included with api.ai, and the interfaces integrate voice recognition, natural language understanding, and text-to-speech capabilities. Api.ai uses machine learning to learn from requests and user interactions, and the platform has already been tested by more than 1 billion requests.
More From Tech Cheat Sheet:
Want more great content like this? Sign up here to receive the best of Cheat Sheet delivered daily. No spam; just tailored content straight to your inbox.