15 Great Apps, Websites, and Tools You Missed Last Week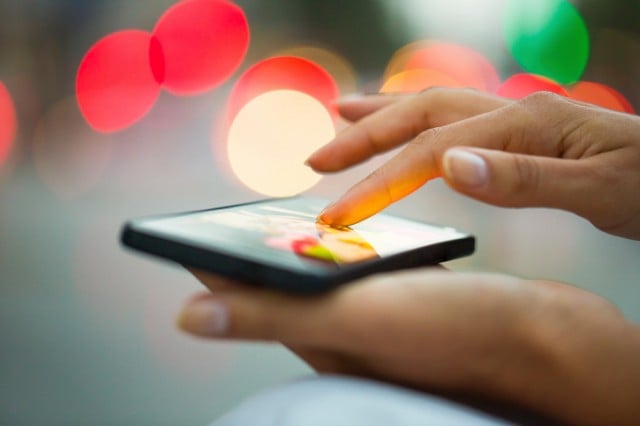 On the lookout for fun and useful apps, tools, and websites to test out and share with your friends? Each week, we look at the crowdsourced links posted to a website called Product Hunt, where users post their best finds and the community discusses and votes for its favorite apps and tools. (In case you missed it, here's last week's edition.)
Between 600 and 800 venture capitalists reportedly use the site — a great testament to its ability to surface products that fly under most people's radars — and, as TechCrunch reports, Product Hunt recently raised $6 million in funding, with Andreessen Horowitz leading the round.
Product Hunt offers a look at what's new every day on its homepage, and anyone can submit a product. Users can either sign up for emails to be updated on the community's best finds or can check back each day to see what Product Hunt turns up. The products posted each day collect upvotes, which partially factor into the order in which the posts are ranked at the end of the day.
Each day's posts are kept separate from the next so that users can return to look back at what's been popular over the past week or month, or check the site each day to see what's new. Each listing shows a link to the product's website, plus related links, like its page in the App Store or recent media coverage. Users can also join a discussion in the comments section for each product, and founders often join in on the conversation to answer questions.
We looked at the top-ranked new apps and innovations on Product Hunt last week and checked out the top two products that the site surfaced each day. (We added a bonus one to make 15, adding the product with the most upvotes that wasn't in first or second place on the day it was posted.) Upvote counts do change constantly, but all of ours were recorded as of the time of writing on Monday.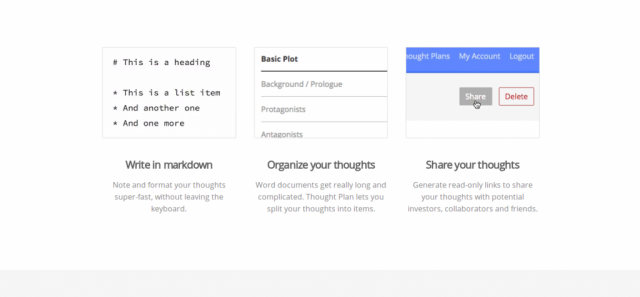 Thought Plan
Thought Plan came in first on Sunday, with 224 upvotes as of Monday. Thought Plan is a "minimalistic tool" to quickly write down thoughts, organize documents into "items," and store and share simple documents. The Web app is powered by Markdown, a plain text formatting syntax that enables users to easily format and organize text with headers, bulleted lists, bold, and italics. Thought Plan developer Max Schmitt said on Product Hunt that mobile apps and features supporting collaboration are both planned.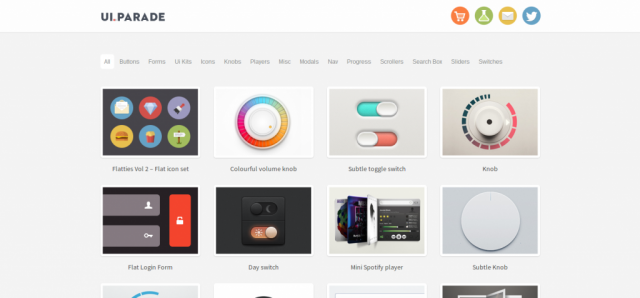 UI Parade
UI Parade came in second on Sunday, with 116 upvotes as of Monday. The site provides "an online catalog of inspiration" for UI designers, and collects and organizes UI features like buttons, forms, icons, players, and search boxes. The site also provides Photoshop extensions, icon collections, and other tools for designers.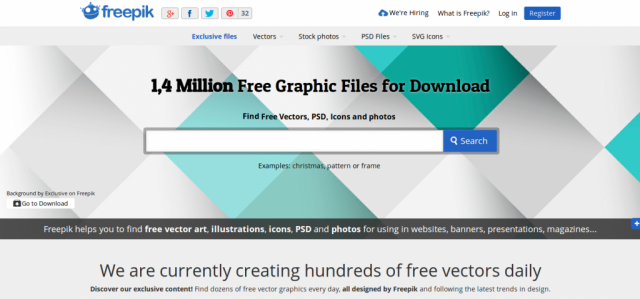 Freepik
Freepik came in first on Saturday, with 216 upvotes as of Monday. The site provides free graphic resources, including exclusive vector art, illustrations, photos, icons and SVG files, stock photos, and PSD files. Some of the content is curated by "robots" that visit hundreds of websites looking for graphic resources, while the Freepik team (of humans) designs exclusive content. An algorithm determines each piece of content's value and ranks results by quality and relevance.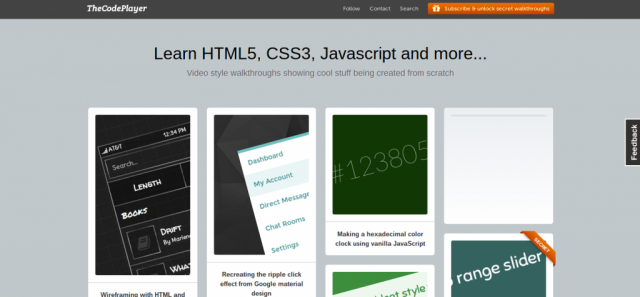 TheCodePlayer
TheCodePlayer came in second on Saturday, with 122 upvotes as of Monday. The site provides video-style walkthroughs of "cool stuff being created from scratch," with a variety of topics from "recreating the ripple click effect from Google material design" to "wireframing with HTML and CSS." Users can choose the speed at which the walkthrough will play and can view the complete code for the project before or after watching the walkthrough.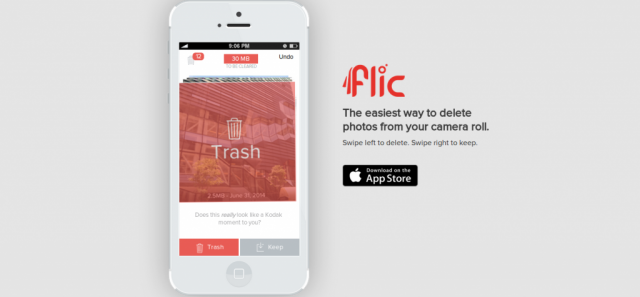 Flic
Flic came in first on Friday, with 291 upvotes as of Monday. Flic is an iOS app that gives users "the easiest way" to review and delete photos from their camera roll. Flic reminds users once a month to clean up the previous month's pictures, using "Tinder-like" swipe gestures to delete or keep photos. (Swiping left deletes a photo, while swiping right keeps it.) The app aims to save users time and storage space, and its App Store listing claims that users can save hours and gigabytes by using Flic.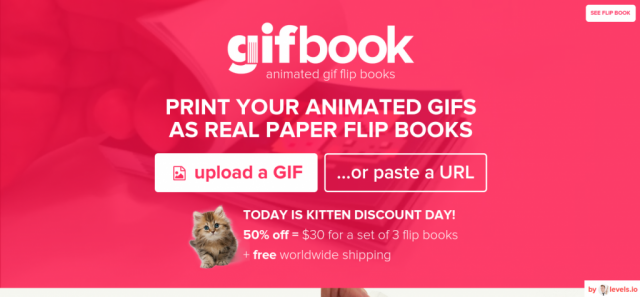 GifBook
GifBook came in second on Friday, with 232 upvotes as of Monday. The site enables users to get their GIFs printed as real paper flip books. Users can upload a GIF or paste a URL of the GIF they want printed, then input their shipping and payment details. The site is the latest project of Pieter Levels, the developer-designer-entrepreneur behind Levels.io. Levels is launching 12 startups in 12 months and recently created PlayMyInbox, GoFuckingDoIt, Tubelytics, and NomadList.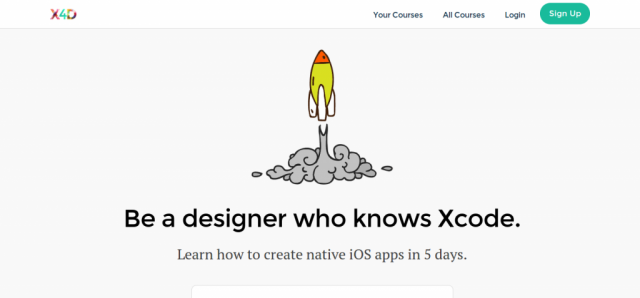 Xcode for Designers
Xcode for Designers came in first on Thursday, with 352 upvotes as of Monday. The site provides a video course — "by designers, for designers" — to help students start building iOS apps in five days. The course teaches designers to turn static designs into interactive apps in less than a week, with 25 videos on Swift, Playgrounds, Interface Builder, Storyboards, and more. The course is offered by Scott Hurff, who creates a newsletter, courses, and e-books to help product designers create better, more creative products.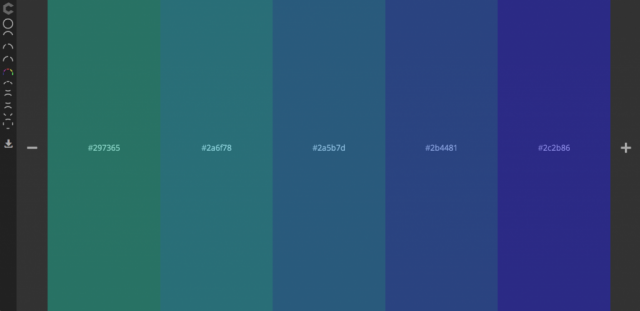 Colourcode
Colourcode came in second on Thursday, with 312 upvotes as of Monday. The tool helps users to build a color scheme with a variety of options, including monochrome, monochrome and gray, analogic, analogic and complement, complement, triad, and quad. The site, created by Tamino Martinius and Andreas Storm, also enables users to save, download, or share their color schemes.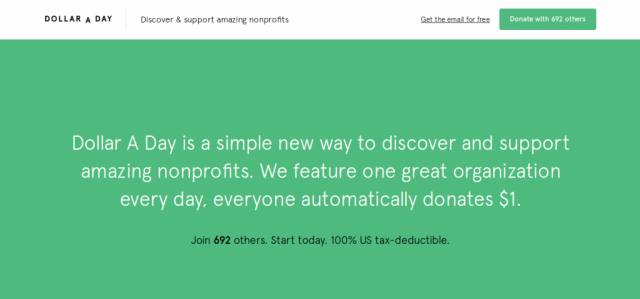 Dollar a Day
Dollar a Day came in first on Wednesday, with 312 upvotes as of Monday. When members join Dollar a Day, they automatically donate $1 to the nonprofit featured each day. An email sent out everyday tells members about the featured organizations, which are all "innovative and high impact nonprofits with responsible track records." Anyone can sign up to receive the emails without donating, so that more people can learn about, support, and engage with nonprofits.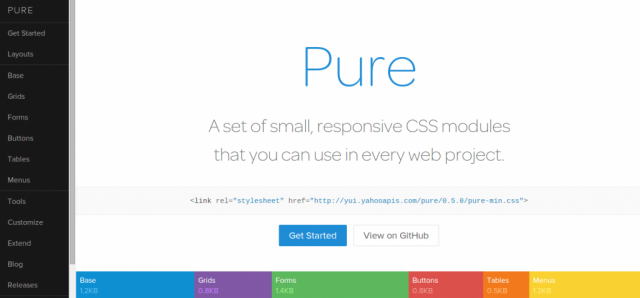 Pure
Pure came in second on Wednesday, with 219 upvotes as of Monday. The site offers a set of responsive CSS modules, providing layout and styling for native HTML elements and common UI components. With grids, menus, and other elements, users can create responsive layouts for screens of all sizes.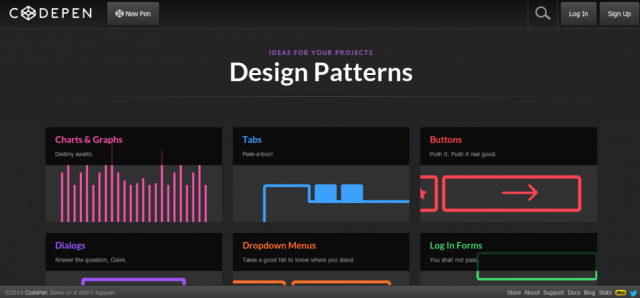 CodePen Patterns
CodePen Patterns came in first on Tuesday, with 466 upvotes as of Monday. CodePen is "a playground for the front side of the web" and is a Web-based HTML, CSS, and JavaScript code editor. With CodePen Patterns, the site provides a collection of design and code patterns for designers and developers.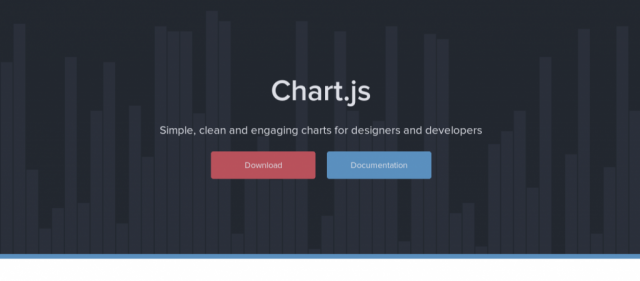 Chart.js
Chart.js came in second on Tuesday, with 354 upvotes as of Monday. Chart.js enables developers and designers to visualize data with six different types of charts. The tool is HTML5-based and creates charts that are responsive to the browser's size; the charts can be made interactive to hover and touch.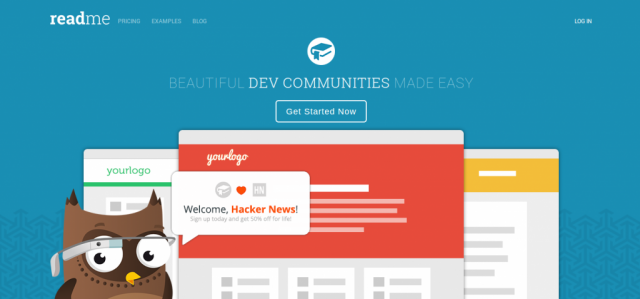 readme
Readme came in first on Monday, with 588 upvotes as of September 29. The site provides a simple way for developers and businesses to easily create documentation and a developer hub. Readme offers features that support collaboration, an API explorer, GitHub Connect, and features an Editor, Theme Builder, Support, Versioning, and Application Keys.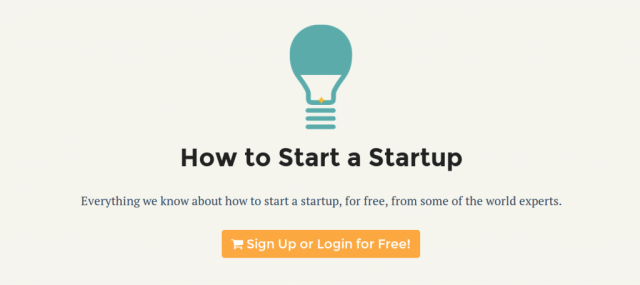 StartupClass.co
StartupClass.co came in second on Monday, with 420 upvotes as of September 29. The site provides an unofficial version of Y Combinator and Sam Altman Stanford CS183B course, called "How to Start a Startup." The site provides all of the Creative Commons-licensed content of the class, plus ad-free versions of the videos, progress tracking, and a discussion forum for each reading and lecture.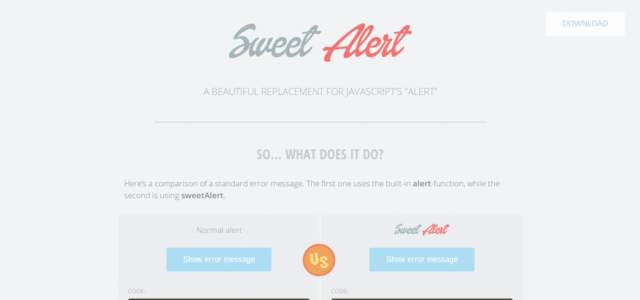 SweetAlert
SweetAlert came in third on Thursday, with 456 upvotes as of Monday. SweetAlert is a tool to replace the standard JavaScript alert with a highly customizable message. The site, created by Tristan Edwards, enables users to create alerts like basic messages, titles with text beneath, success messages, warning messages, and messages with custom icons.
Want more great content like this? Sign up here to receive the best of Cheat Sheet delivered daily. No spam; just tailored content straight to your inbox.