15 Great New Tech Products to Improve Your Week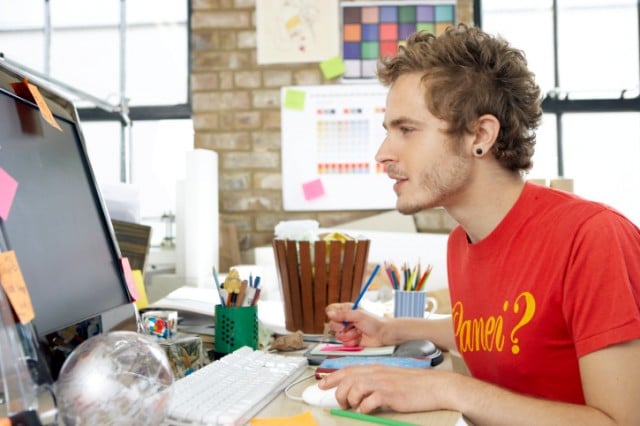 Are you constantly scouring the Internet and the App Store for the most innovative new apps, tools, and websites to test out and share with your friends? Then look no further. Each week, we review the crowdsourced links posted to a website called Product Hunt, where users post their best finds. Each day, the community discusses and votes for its favorite new apps and tools, and often developers and founders chime in to answer questions and gather feedback. (In case you missed it, here's last week's edition.) Between 600 and 800 venture capitalists reportedly use the site — a great testament to its ability to surface products that would otherwise fly under most people's radars.
Product Hunt offers a look at what's new every day on its homepage, and anyone can submit a product for others to comment on and upvote. Users can either sign up for emails to be updated on the community's best finds or can check back each day to see what turns up. The products posted each day collect upvotes, which partially factor into the order in which the posts are ranked at the end of the day.
Each day's posts are kept separate from the next so that users can return to look back at what's been popular over the past week or month, or check the site daily to see what's new. Each listing includes a link to the product's website and often contains other related links, like its page in the 
App Store
 or recent media coverage. Users can join a discussion in the comments section for each product, and founders often join in on the conversation to answer questions or solicit feedback from early adopters.
We looked at the top-ranked new apps and innovations on Product Hunt last week and checked out the top two products that surfaced each day. (We added a bonus one to make 15, adding the product with the most upvotes that wasn't in first or second place on the day it was posted.) Upvote counts do change constantly, but all of ours were recorded as of the time of writing on Monday.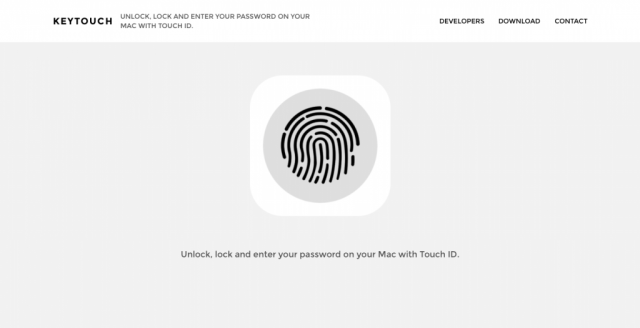 1. KeyTouch
KeyTouch came in first on Sunday, with 250 upvotes as of Monday. KeyTouch is an app that enables users to unlock, lock, and enter the password for your Mac using TouchID on their iPhones. If a user scans his fingerprint when the Mac is locked, the computer will unlock. If he scans his fingerprint when the password prompt is open, the Mac will unlock the password prompt. Or, if he scans his fingerprint when his Mac is unlocked, the computer will lock. KeyTouch uses Bluetooth 4.0 LTE when users scan their fingerprints, and drops the connection automatically afterward. The app saves the Mac password on the Mac, and never transmits it via Bluetooth. Developer Tom de Ruiter also tells the community on Product Hunt that an API to unlock "several websites" with Touch ID will also be launching soon. He notes that KeyTouch is trying to build an "interactive notification" that would enable users to unlock their Mac from the iPhone's lock screen.
2. Kapture
Kapture came in second on Sunday, with 141 upvotes as of Monday. Kapture is an audio-recording wristband that enables users to save any 60-second audio clip after the fact. The device continually records in a 60-second loop, and users just tap to save the previous minute to their smartphone. They can then edit and publish their "klips" with the Kapture app. Kapture's omni-directional mic picks up sound within a five-foot radius, uses Bluetooth connectivity to send audio to the user's smartphone, and is compatible with both iOS and Android. The wristband's grill and band are swappable and are available in six different colors, and the device is expected to begin shipping in February.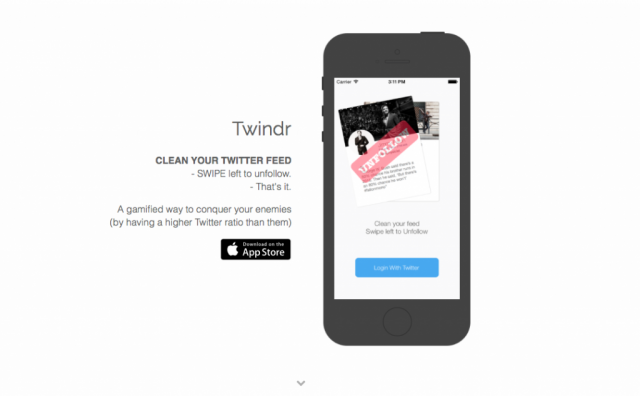 3. Twindr
Twindr came in first on Saturday, with 242 upvotes as of Monday. Twindr is an iOS app that enables users to unfollow people on Twitter. The app gamifies unfollowing with a familiar, Tinder-inspired interface. Richard Kim, one of the developers behind Twindr, notes on Product Hunt that the app began "mostly as a joke to make fun of the whole 'my twitter ratio is higher than your twitter ratio' culture." Kim says that the next step for the app will be to use the unfollowing information to recommend accounts that users might like.
4. Load Faster
Load Faster came in second on Saturday, with 203 upvotes as of Monday. Load Faster offers a site optimization service to "make your website damn faster!" Load Faster analyzes the website and identifies the problems, then fixes the problems and sends the owner a a before/after report. A faster website offers a better user experience, which often results in higher conversion rates, and the speed of a website affects its bounce rate, search ranking, conversion, page views, reader satisfaction, and even revenue.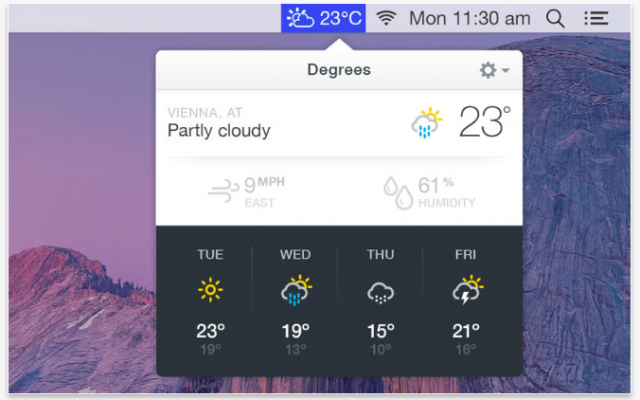 5. Degrees
Degrees came in first on Friday, with 295 upvotes as of Monday. Degrees is a Mac app that shows the current weather in the menu bar. The app automatically detects the user's location, or offers an option to manually enter a location, and automatically refreshes every 15 minutes or when the computer wakes up from sleep. Degrees is also available on iOS and Android, and the mobile versions of the app provide support for multiple locations, support for current location, and animated NOAA radar.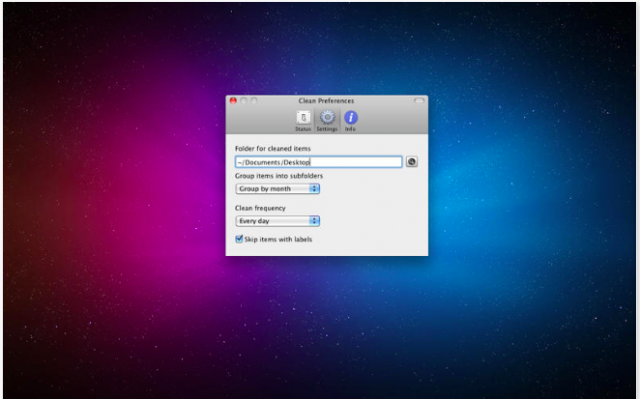 6. Clean
Clean came in second on Friday, with 216 upvotes as of Monday. Clean is a Mac app that automatically cleans your Mac's desktop everyday. The app moves all of the files on the desktop to a folder that the user specifies, and organizes them by month, leaving the files accessible but ensuring a clean desktop each day. Users can also clean the desktop manually, group files into folders by month or by day, and decide whether they want the desktop cleaned every day or every week.
7. Be My Eyes
Be My Eyes came in first on Thursday, with 1,227 upvotes as of Monday. Be My Eyes is an app that uses video chat to connect blind people with volunteers, who can provide assistance with a challenge from knowing the expiration date on a carton of milk to navigating new surroundings. From the live video, the volunteer can help the blind person by answering the question he or she needs answered. Be My Eyes is a nonprofit, and the app is open source and built in partnership with the Robocat software studio. The app is currently available for iOS, and an Android version is upcoming.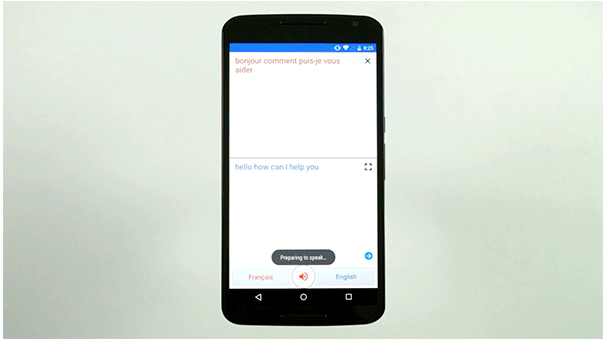 8. Google Translate
Google Translate came in second on Thursday, with 470 upvotes as of Monday. The recently updated version of Google's Translate app on Android and iOS now offers real-time audio translation to enable users to conduct natural conversations with someone who doesn't speak the same language, and adds the capability to instantly translate text using the smartphone's camera. As Tech Cheat Sheet reported when Google announced the updates, the instant translation feature integrates the technology developed for Word Lens, an app developed by Quest Visual and acquired by Google last May.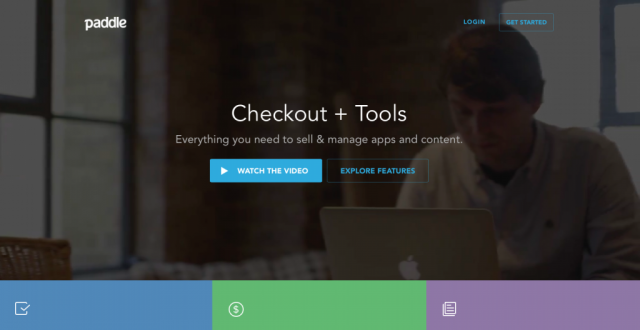 9. Paddle
Paddle came in first on Wednesday, with 394 upvotes as of Monday. Paddle provides tools to help users sell their digital products — from apps and games to PDFs and creative resources. Paddle offers SDKs for Mac and Windows and tools including checkout and analytics. Users can customize a branded checkout, manage customers, produce reports, generate licenses, and edit product data from a single dashboard. Paddle users can also create time-limited or feature-limited trials, protect trial apps with a licensing mechanism, use the StoreKit to add in-app purchases to apps and games, and gain insight with analytics.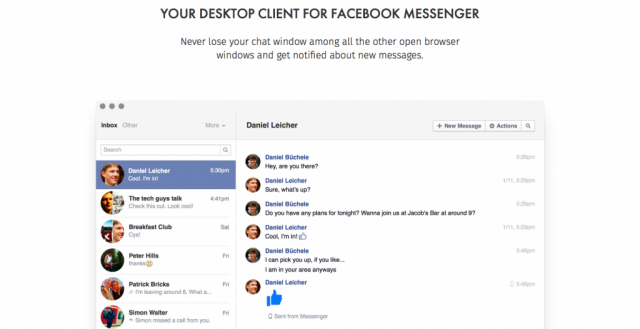 10. Goofy
Goofy came in second on Wednesday, with 333 upvotes as of Monday. Goofy is a Mac app for Facebook Messenger that uses system notifications and a Dock badge to inform users about new messages. It uses Facebook's own web chat and therefore includes all of its features, including stickers, group chats, and search. Goofy also now supports Facebook at Work, and users can run multiple copies of the app for their business and private account.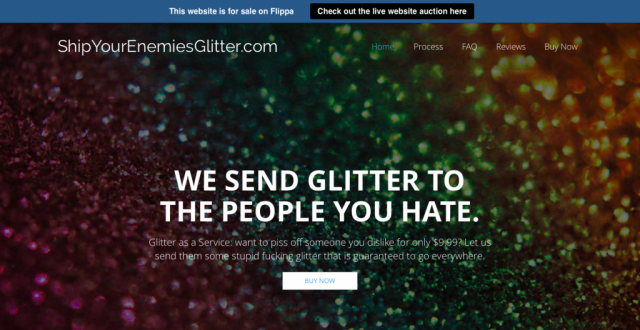 11. Ship Your Enemies Glitter
Ship Your Enemies Glitter came in first on Tuesday, with 941 upvotes as of Monday. The site enables users to ship glitter to their enemies. As the site explains, "We fucking hate glitter. People call it the herpes of the craft world. What we hate more though are the soulless people who get their jollies off by sending glitter in envelopes." For $9.99, users can provide an address anywhere in the world and the service will ship "so much glitter in an envelope that they'll be finding that shit everywhere for weeks" along with a note explaining why they deserve it.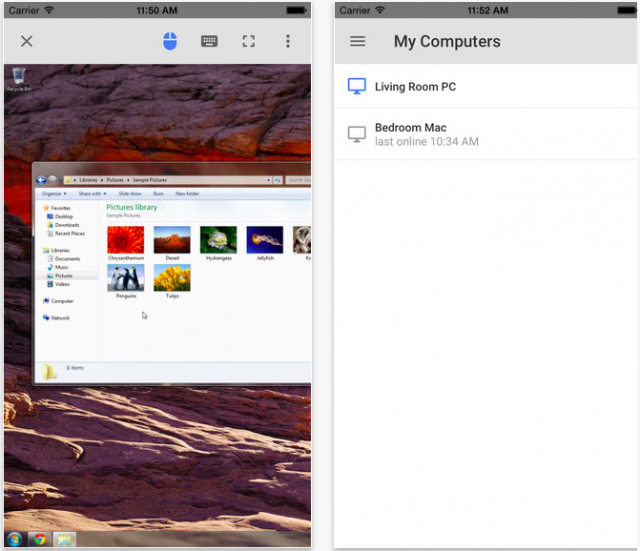 12. Chrome Remote Desktop
Chrome Remote Desktop came in second on Tuesday, with 350 upvotes as of Monday. The iOS app, paired with the Chrome Remote Desktop extension, enables users access and control of their computer from their iPhone or iPad. The app has been available for Android since last year, and provides remote access through the Chrome browser on virtually any device, including Windows, Mac, and Linux.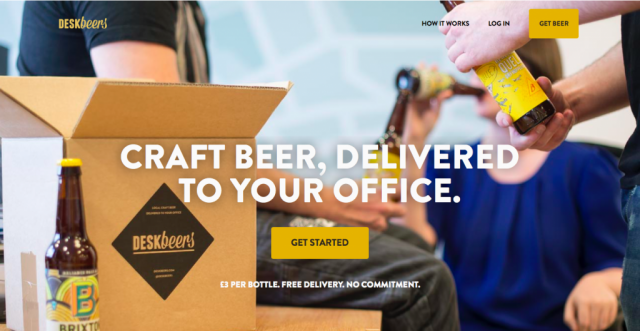 13. DeskBeers
DeskBeers came in first on Monday, with 310 upvotes as of the following Monday. DeskBeers delivers craft beer to users' offices. The service, which currently operates in the U.K. only, sends new beers from small and independent breweries each week. Members can choose how many beers get delivered and how often, ranging from 12 to 120 bottles each week, two weeks, or month.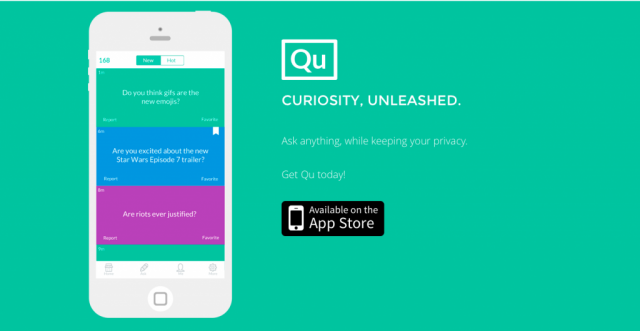 14. Qu
Qu came in second on Monday, with 226 upvotes as of the following Monday. Qu is an iOS app that provides users with a fast, easy way to ask questions anonymously. They can ask and answer questions anonymously, swipe left or right to answer, instantly learn what others think, and grow their Qu score by asking and answering questions. They can also keep track of their questions and favorites.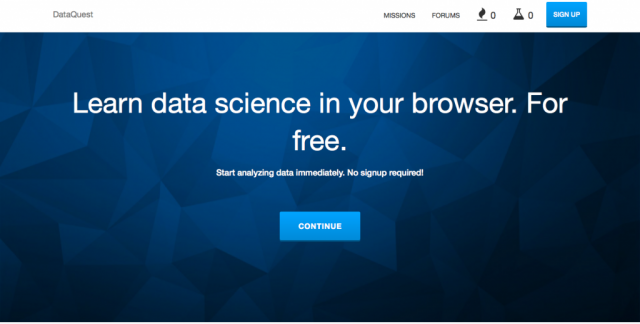 15. DataQuest Beta
DataQuest Beta came in third on Thursday, with 349 upvotes as of Monday. Founder Vik Paruchuri explains on Product Hunt, "I started making this 3 months ago because I wanted an easier way for people to get into data science. I specifically decided to use Python because it's a much easier first language to learn (I learned a lot of coding using R, and it can be painful), and it's increasingly being used in production data science work." He notes that DataQuest tries to strike a balance between between providing enough theory with offering opportunities for hands-on problem-solving.
More from Tech Cheat Sheet:
Want more great content like this? Sign up here to receive the best of Cheat Sheet delivered daily. No spam; just tailored content straight to your inbox.