15 Hot Apple Stories Slamming the Stock Below $400
Monday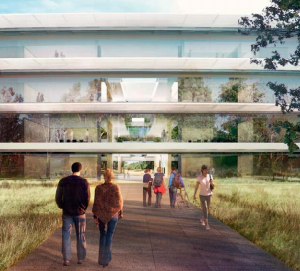 While it is undeniable that Apple (NASDAQ:AAPL) has talent — four of the company's lieutenants occupy four of the top five positions on Bloomberg's rankings of the highest paid employees at Standard & Poor's 500 companies, investors are still concerned that the company is struggling with innovation. Adding to last week's losses, shares of the iPhone maker moved further down on the stock chart Monday. The stock ended the day down $9.95, or 2.32 percent, at $419.85 — scarily close to its 52-week low of $419.55.
Here's a cheat sheet to today's top Apple stories:
Is Foxconn Preparing to Pump Out Apples?
There is a good bit of uncertainty swirling around Apple lately, but it would seem that the company is ramping up production based on reports that Foxconn (FXCNY.PK) has been increasing hiring. According to KGI Securities analyst Ming-chi Kuo — who has a proven track record of predicting products, releases, and performance – Apple could be running behind on the estimates a lot of other analysts have been making. He cited potential problems with the technology in the iPhone 5S, iPad Mini 2, and a low-cost iPhone that would push launch dates past the average forecasts
However, one indicator that could signal that Apple's situation is not as bad as rumored is an increase in laborers producing the devices at Foxconn… (Read more.)
Did Apple's Controversial Warranty Policies Inadvertently Help Scammers?
On the same day that Apple's Chief Executive Officer Tim Cook issued an apology to the company's Chinese iPhone customers for its allegedly discriminatory customer service policy, a couple was arrested in China for scamming unsuspecting customers shopping for the company's iconic devices. In fact, the very aspect of Apple's warranty that the country's state-run media outlets took issue with — its iPhone return policy — enabled five employees at an electronics store in Wenzhou, China to sell fake iPhones.
A report in The Register on Monday outlined their scheme; to take advantage of the company's return policy, the scammers submitted 121 iPhone 4S "BAND parts" — it was unclear whether the items were modem assemblies or motherboards — using their credentials as official iPhone distributors and claimed they were defective and needed replacing…. (Read more.)
Will Apple Up Dividends in May?
Bernstein Research's Toni Sacconaghi has high hopes for Apple when it comes to moving the nearly $137.1 billion in cash that the company is holding onto, and he thinks that an announcement on what will happen to that stockpile could come in just a couple weeks.
Driven largely by the iPhone, which has been making up almost half of Apple's sales in recent years, the company has amassed a large sum of cash. The huge cash stockpile has made investors anxious for Apple to announce a dividend… (Read more.)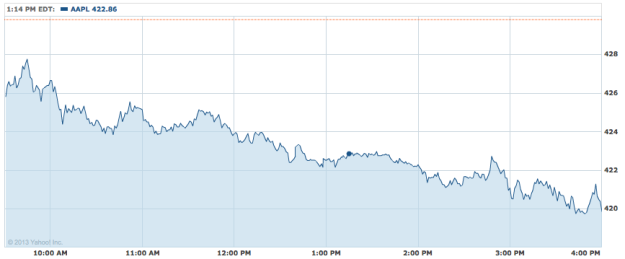 Don't Miss: Did Apple's Controversial Warranty Policies Inadvertently Help Scammers?
Tuesday
Apple's (NASDAQ:AAPL) upcoming quarterly report — scheduled for release after the markets close on April 23 — is one week away, and the company is under even closer scrutiny than usual. While neither Piper Jaffray's Gene Munster nor Jefferies' Peter Misek updated their investment ratings, both analysts released fairly harsh assessments of Apple Tuesday, with particular focus on — you guess it — the iPhone. Despite the increasingly negative buzz surrounding the iPhone maker in the past month, the majority of analyst still hold a Buy rating on its shares, and 17 even have a Strong Buy rating on the stock. Meanwhile, the mean price target is set at $613.53, a figure well above the lowest target of $420 and representing a premium of close to 44 percent above the stock's closing price Tuesday. Shares ended the day up $6.36, or 1.52 percent, at $426.24.
Here's a cheat sheet to today's top Apple stories:
Is Microsoft Really Dissing Google and Apple?
In a move that may soon seem typical of Microsoft (NASDAQ:MSFT), one of the company's top mobile-phone executives dissed Apple and Google (NASDAQ:GOOG) before lauding Microsoft's own Windows Phone operating system.
Microsoft's vice president of the Windows Phone division, Terry Myerson, described iOS as "boring" and Android as "a mess" at a conference in New York. His criticisms may not be entirely unwarranted. Apple's minimalist style could easily be perceived as boring, and it does lack the flexibility to spice things up with extensive customization. Meanwhile Google's Android is, in fact, plagued by fragmentation because its operating system is so widely customized by hardware manufacturers that it can be almost impossible to get an app working perfectly on all the different variants… (Read more.)
Is Asia Showing Apple's Weak Spots?
Topeka Capital's Brian White was not the only one to make a trip to Asia to see how things were going for Apple's production; Jefferies analyst Peter Misek also made a visit, but he came back with a slightly more negative assessment of Apple's stock.
Misek's view agrees in many ways with a note Wall St. Cheat Sheet received from Piper Jaffray's Gene Munster on Tuesday. Both analysts think that Apple was likely to fall below Street consensus estimates for the company's second and third quarters… (Read more.)
Could a Cheap iPhone Cheapen Apple?
In a note Wall St. Cheat Sheet received from Piper Jaffray analyst Gene Munster, Apple may not perform as well as previously expected, but it could still be valuable.
A large portion of Munster's note was on the effects that a cheaper iPhone would have on Apple. His expectation is that the company will release a low-end iPhone in September with an average selling price of about $300. However, releasing the device could have some undesirable effects for the world's largest tech company.
A low-cost iPhone would certainly help Apple compete with the slew of cheap Android smartphones that are available on the market. However, an alternative to the more expensive iPhones could cannibalize high-end iPhone sales… (Read more.)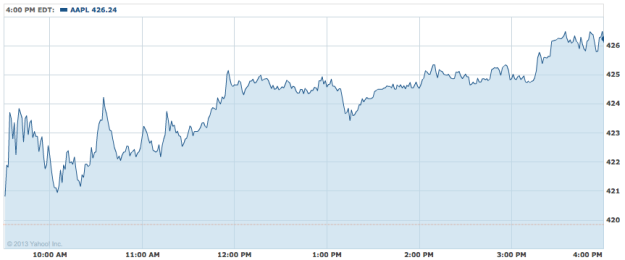 Don't Miss: Could a Cheap iPhone Cheapen Apple?
Wednesday
Apple (NASDAQ:AAPL)  surprised everyone initially on Wednesday when shares dipped below the $400-dollar-per-share mark. However, when the news was digested, not many people were that shocked the stock hit new lows given its recent downward course. Yet the drop was still dramatic, and Apple's fall sent ripples throughout the market; all three major U.S. indices — the Dow Jones, the S&P 500, and the Nasdaq — ended the day in the red. Despite posting gains on Tuesday, shares of the iPhone maker began a steep trek downward almost as soon as the market opened on Wednesday, hitting a new 52-week low of $398.11 just before 1 p.m. Eastern time. While shares recovered to some degree, the stock still ended the day in the red, down $23.44, or 5.50 percent, at $402.80.
Here's a cheat sheet to today's top Apple stories:
Apple Breaks Below $400 on More Demand Concerns
Apple shares have been stuck in a downward trend since peaking at $705 last year and took another stumble below a key psychological level on Wednesday. The wave of negative sentiment around the tech giant intensified as Cirrus Logic (NASDAQ:CRUS), which is widely believed to make analog and audio chips for the iPhone and iPad, announced a weaker-than-expected forecast. For the first fiscal quarter, the company expects revenue of $150 million to $170 million. Wall Street was expecting revenue above $190 million.
As the chart below shows, Mr. Market did not react well to the news. Shares of Apple broke below $400 for the first time since December 2011. (Read more.)
Taiwan Teams Up With Apple To Take On Samsung
Samsung (SSNLF.PK) is reportedly under investigation by a Taiwanese regulator on suspicion that it broke fair trade laws. Apparently, the South Korean technology company had been paying for people to post positive reviews of its products online, while at the same time posting negative reviews of products made by competitors such as Taiwan-based HTC Corp.
The campaign is both morally and legally suspect. Paying for biased reviews violates the principle of honest communication with customers that is a cornerstone of any sophisticated market. In a statement released on Tuesday, Samsung said that the situation "occurred due to insufficient understanding of these fundamental principles" and that it has "ceased all marketing activities that involve the posting of anonymous comments." Commissioners are investigating whether the campaign violates any of the articles of fair trade regulations that relate to false advertising… (Read more.)
Google: We Want Apple Back!
Just because users have stopped bemoaning Apple Maps in droves and the company's mapping fiasco has stopped grabbing headlines for misidentifying cities, using incorrect icons, and even failing to display certain locations, does not mean the issue has been put to rest.
Google (NASDAQ:GOOG) Chairman Eric Schmidt wants Apple to reinstate Google Maps — which was thrown out in the company's latest operating system upgrade — as the default mapping application on iOS devices. "We would still really like them to use our maps," said Schmidt, according to CNET. "It would be easy for them to take the app in the store and put it as their basic one." … (Read more.)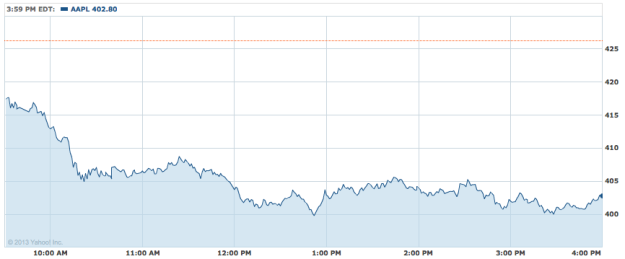 Don't Miss: Apple Breaks Below $400 on More Demand Concerns.
Thursday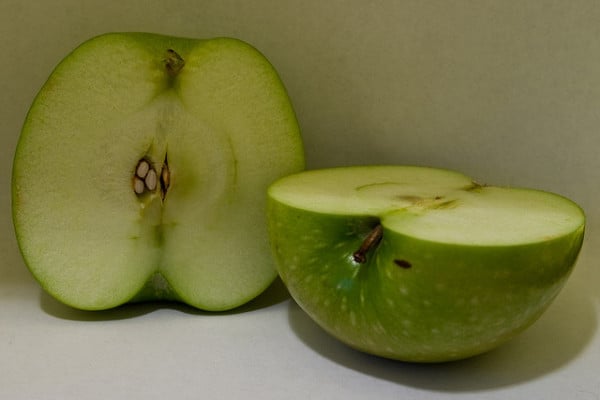 On Wednesday, shares of Apple (NASDAQ:AAPL) took a hard hit. Cirrus Logic (NASDAQ:CRUS), which is widely believed to make analog and audio chips for the iPhone and iPad, announced a weaker-than-expected forecast. Investors took that to mean Apple was expecting much lower shipments of its two iconic devices in the coming months, ostensibly stemming from slacking consumer demand. Shares dipped below the psychologically important level of $400 per share and hit a new 52-week low.
With lower-than-expected iPhone sales announced by the wireless carrier Verizon (NYSE:VZ) on Thursday — 55.6 percent of all activated phones were Apple devices as compared to 63.3 percent in the previous quarter — investors continued the sell off. The stock hit new 52-week low of 389.74, and shares closed down $10.75, or 2.67 percent, at $392.05.
Here's a cheat sheet to today's top Apple stories:
Apple's Sales are Nothing Special, But Look at Those Profit Margins!
As Microsoft (NASDAQ:MSFT) struggles with shrinking sales of Windows PCs, Apple is holding onto a large share of the industry's profits, despite selling only a small fraction of the world's PCs, according to data published by Asymco. In fact, Apple sells just 5 percent of the world's PCs, but makes 45 percent of the industry's profits. With low sales, Apple is being propped up by high margins, which most PC vendors just do not have.
"The real problem for the PC vendors is not that they have such low margins — they have had low margins for decades. It is that the volumes which "made up for" low margins are disappearing," said analyst Horace Dediu… (Read more.)
Analyst: Samsung Has Apple's Number
"We pose the question at a high level," reads a note from BMO Capital analyst Keith Bachman, seen by Barron's. "How many times in the history of any consumer goods industry has any one company dominated a market segment profit pool?"
The answer to the question, as supplied by Bachman: "We cannot think of any. Competitive innovation usually levels the distribution of profits longer-term, in our judgment."… (Read more.)
iPhone 5 and Galaxy S 4: A War of Prices?
It is always hard to know what exactly you are paying for whenever you buy anything, and purchasing a cellphone from a mobile carrier is no exception. However, a quick price breakdown for the latest Samsung (SSNLF.PK) and Apple devices might clear up the confusion.
Industry-wide, $200 is a pretty common price to sell high-end devices up front — either that or free for lower-end phones. The new Samsung Galaxy S 4 does not look like it will be breaking that trend, as its average price at the biggest carriers is set right around $200… (Read more.)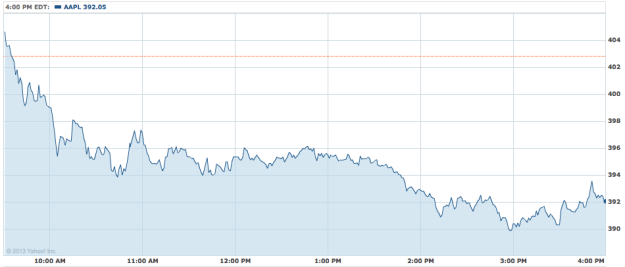 Don't Miss: Twitter Shares the Love With Apple in New Music App.
Friday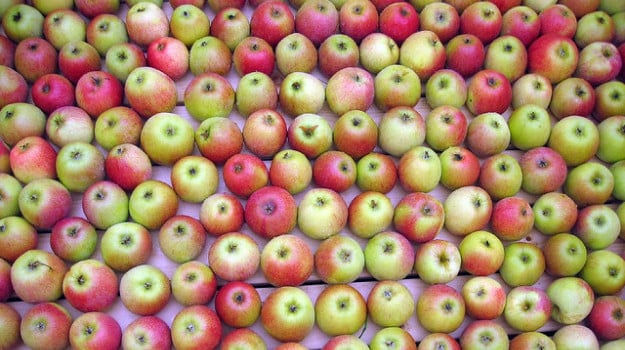 Apple (NASDAQ:AAPL) release its earnings report for its fiscal second quarter this Tuesday and analyst consensus is that the company will post a year-over-year net profit decline for the first time in a decade. Apple shares peaked at $705.07 last September but have since lost 44 percent of its value and carved out deep losses on the stock chart this week. In total, the week's loss amounted to 8.78 percent. As it has in the past two days, shares hit a new 52-week low Friday, dropping down to $385.10, and ended the day in the red. The stock closed down $1.52, or 0.39 percent, at $390.53.
Here's a cheat sheet to today's top Apple stories:
Apple Has Lost More Money Than These Countries Make
What good is an enormous number without any context?
Since September 19, 2012, Apple has lost $290 billion in market cap. Between then and April 18, 2013, the stock is down just over 44 percent, from $705.07 to $392.05 per share. During that time, the company ceded the title of world's largest publicly-traded company back to Exxon Mobil (NYSE:XOM) — a market cap of $390.6 billion for Exxon versus $369.0 billion for Apple, as of April 19.
Apple's loss was greater than the current market cap of every Dow Jones Industrial component except Exxon… (Read more.)
Apple: Time To Take Buffett's Advice?
As Warren Buffet said during his live "Ask Warren" appearance on CNBC's SquawkBox Friday morning, Apple can do four things with the $137 billion locked away in its cash stockpile: buy back stock, boost its dividend, make acquisitions, or sit on it. He made this observation to the late Apple Chief Executive Officer Steve Jobs when he called to ask Buffett for advice.
"It was an interesting conversation because I hadn't talked to him in a long time," recounted Buffett. "He said, 'We've got all this cash. What should we do with it?' So we went over the alternatives. It was kind of interesting."…(Read more.)
Will Apple Do What Google Wouldn't in China?
China has become an increasingly important market for Apple's worldwide growth ambitions but has also been a source of some of the Cupertino-based company's biggest obstacles. According to the Wall Street Journal, 13 percent of Apple's total sales come from the Greater China market, which includes Taiwan and Hong Kong. Apple's total sales in the region reached $6.83 billion for the quarter ending December 29 and CEO Tim Cook anticipates that China will eventually become Apple's largest market. However, before Apple can fulfill its Chinese ambitions, it must learn to navigate around the latest obstacle from the Chinese government, as well as avoid future difficulties in this unique consumer market.
This week, a report in the Wednesday edition of the People's Daily newspaper named Apple as the target of a government investigation into websites and app stores that provide access to pornographic content reports the Wall Street Journal… (Read more.)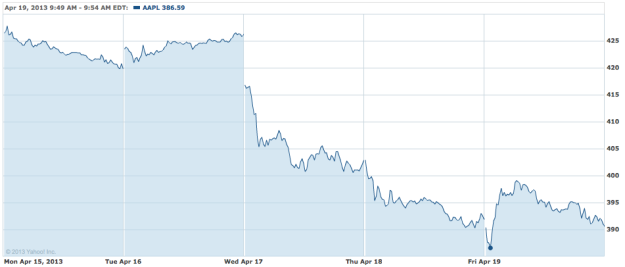 Don't Miss: Wozniak: Can We Stop Hating Apple Already?