15 New Gadgets and Apps Techies Were Digging Last Week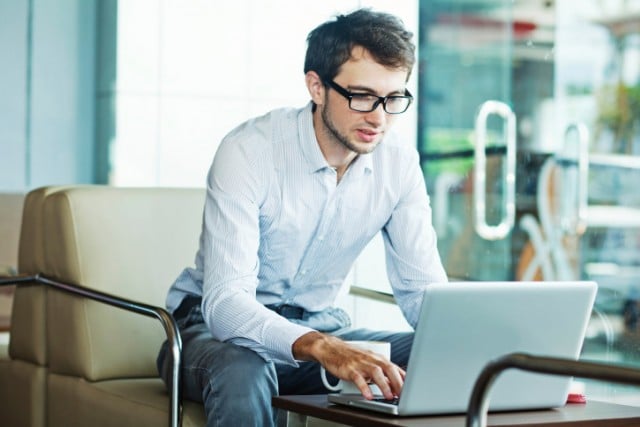 Are you looking for the most innovative apps, tools, and websites to test out and share with your friends? Each week, we look at the crowdsourced links posted to a website called Product Hunt, where users post their best finds and the community discusses and votes for their favorite apps and tools. (In case you missed it, here's last week's edition.) Between 600 and 800 venture capitalists reportedly use the site — a great testament to its ability to surface products that would otherwise fly under most people's radars — and Product Hunt recently raised $6 million in funding, with Andreessen Horowitz leading the round.
Product Hunt offers a look at what's new every day on its homepage, and anyone can submit a product. Users can either sign up for emails to be updated on the community's best finds or can check back each day to see what Product Hunt turns up. The products posted each day collect upvotes, which partially factor into the order in which the posts are ranked at the end of the day.
Each day's posts are kept separate from the next so that users can return to look back at what's been popular over the past week or month, or check the site each day to see what's new. Each listing includes a link to the product's website, as well as related links, like its page in the App Store or recent media coverage. Users can also join a discussion in the comments section for each product, and founders often join in on the conversation to answer questions.
We looked at the top-ranked new apps and innovations on Product Hunt last week and checked out the top two products that the site surfaced each day. (We added a bonus one to make 15, adding the product with the most upvotes that wasn't in first or second place on the day it was posted.) Upvote counts do change constantly, but all of ours were recorded as of the time of writing on Monday.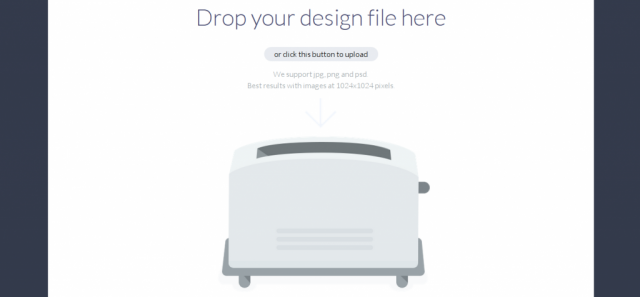 MakeAppicon
MakeAppicon came in first on Sunday, with 356 upvotes as of Monday. The site enables users to generate app icons for their Android or iOS apps. Users simply upload a .jpg, .png, or .psd file — the site notes that the tool provides the best results with an image sized to 1024 by 1024 pixels — and the tool optimizes the image to all formats needed for an iOS or Android app. MakeAppicon, created by Hong Kong-based development studio Oursky, also provides a preview of how the icon will look on a mobile device.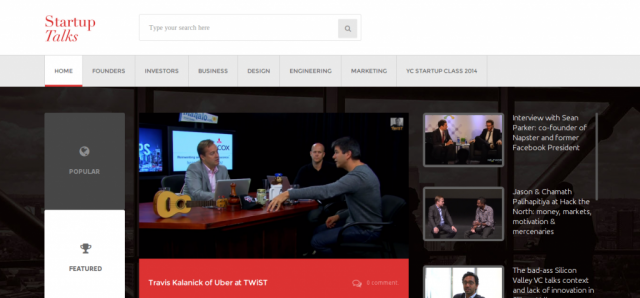 Startup Talks
Startup Talks came in second on Sunday, with 188 upvotes as of Monday. The site provides a curated collection of startup-related videos and podcasts, which users can search or browse for talks with founders or investors; it can also be sorted by categories like business, design, engineering, or marketing. The site was created by Joshua Schoenaker, a digital product designer from the Netherlands, who noted on Product Hunt that while he can't listen to podcasts and simultaneously work productively on something else, "the right talk can get me so much more motivated that I'll gladly take a 15-30 minutes out of my work day to listen to one."
Ikea Bekant Standing Desk
The Ikea Bekant Standing Desk came in first on Saturday, with 422 upvotes as of Monday. The desk is convertible and enables users to adjust it from the proper height for sitting to the ideal height for standing. It goes from 22 inches to 48 inches electrically, with the push of a button. The Bekant features a cable management net under the table top and costs $489 with a 10-year limited warranty.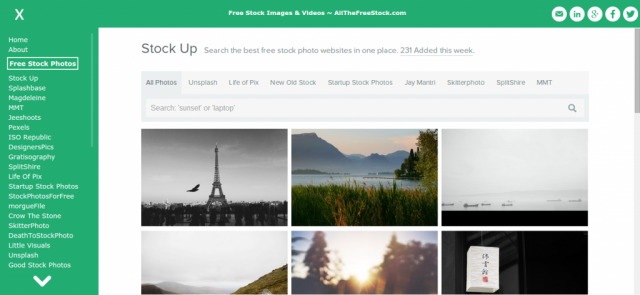 All the Free Stock
All the Free Stock came in second on Saturday, with 382 upvotes as of Monday. The site, created by SEO analyst Saijo George, aggregates free stock photos, videos, and icons from a wide variety of sites. All The Free Stock enables users to search and browse each of the other stock image sites from within its own site. All the Free Stock aggregates content from almost 30 stock photo sites and a handful of stock video and free icon sites.
Writefull
Writefull came in first on Friday, with 584 upvotes as of Monday. The Mac or Windows app helps users improve their writing by using a large language database to check the frequency of use for a given phrase. There are two different versions of the app — one that uses data from more than 5 million Google Books and one that simply uses the Internet. Users select a piece of text, activate the Writefull popover, and learn how often a selected phrase occurs. They can also compare the frequency of one phrase to that of another, or search for examples of occurrences of the selected phrase. In the Google Books edition, Writefull can also help users select a word to fill a gap or find synonyms based on the context of what they're writing. The app was created by computer scientist Juan Castro and linguistics PhD Hilde van Zeeland, whose expertise on "the difficulties language learners encounter while writing" has informed the selection of features for inclusion in Writefull.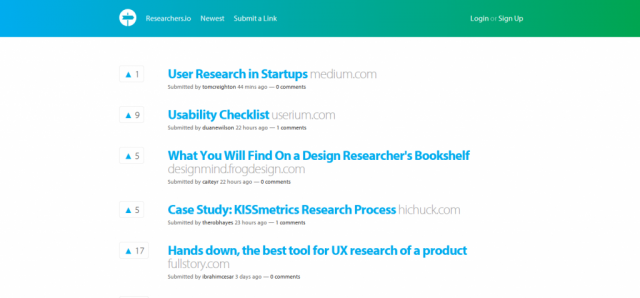 Researchers.io
Researchers.io came in second on Friday, with 292 upvotes as of Monday. The site was created as "the hub for everything user & customer experience research," and the community shares resources, events, and techniques for UX research. The site was created by Heist Data + Design in Toronto, and Rob Hayes, a partner at Heist, said on Product Hunt: "We're looking to create a central dumping ground for all articles, news, events, case studies, etc. that are focused on UX research, customer validation and user testing. We love learning about this stuff and putting it into practice, so hopefully this information is useful for others."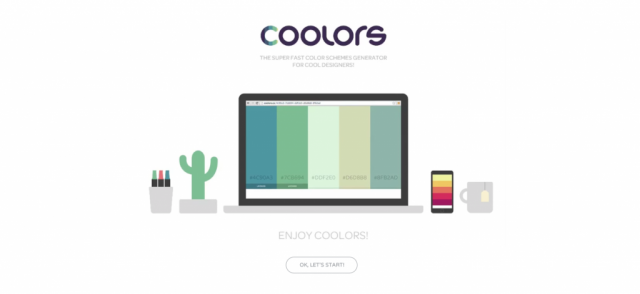 Coolors
Coolors came in first on Thursday, with 893 upvotes as of Monday. Coolors is a "superfast color schemes generator" for designers that was created by Fabrizio Bianchi and COLOURlovers. Users press the space bar to generate a color scheme and then can lock in specific colors, for which the site will generate matches. They can also type in the colors that they want as part of their color schemes, and can save and share the link to their palette.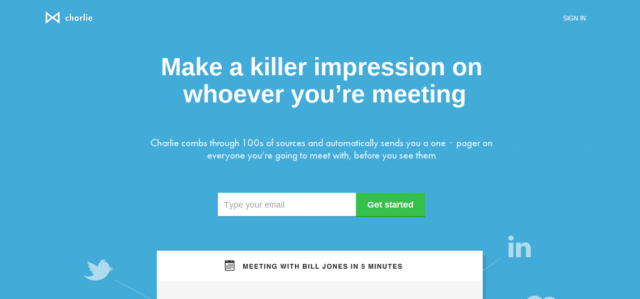 Charlie
Charlie came in second on Thursday, with 560 upvotes as of Monday. The app connects with users' calendars and automatically emails them with the details they need to know about the people whom they're meeting. The site uses "hundreds of sources" to automatically summarize important information about a person, aggregating their biographies from Twitter and LinkedIn, surfacing information about their professional positions, news about them or their company, plus their interests, hobbies, common connections, and recent social media updates. In addition to automatically receiving a briefing for people in their calendar, members can also search for information on anyone from their dashboard.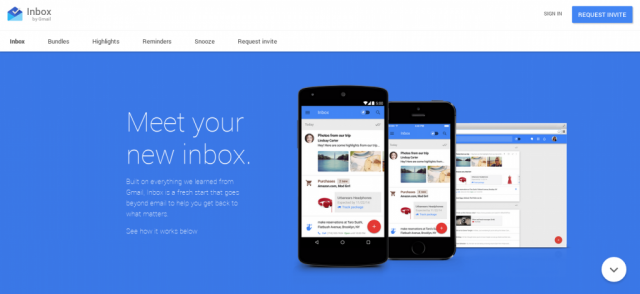 Inbox by Gmail
Inbox by Gmail came in first on Wednesday, with 1,252 upvotes as of Monday. Inbox is a new email app developed by the team behind Gmail. It helps keep messages, documents, and tasks organized to help users "get back to what matters." Inbox, which is available for download on Android or iOS by invite only, features Bundles to group similar messages, Highlights to surface important information without opening a message, Reminders to keep track of tasks, Snooze to return to emails and tasks at a later or even specific time or place, Search to make it easier to find information, and integration with Gmail, which will reflect changes made and actions taken in Inbox.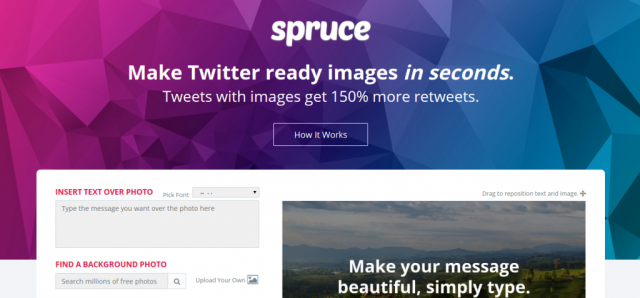 Spruce
Spruce came in second on Wednesday, with 635 upvotes as of Monday. The site enables users to turn their text into images to share on Twitter. Users can type in a quote, fact, or other message, choose a background photo — pictures are sourced from Flickr and are either in the public domain or available under a Creative Commons Attribution/ShareAlike license — and post a tweet from Spruce. (Spruce automatically adds the photo credit.) The text in the image is separate from the text of the tweet. Spruce says that tweets with images get 150 percent more retweets than tweets without images.
Hendo Hoverboard
The Hendo Hoverboard came in first on Tuesday, with 806 upvotes as of Monday. The Hendo Hoverboard — which claims to be the "world's first real hoverboard" — was created by Greg Henderson, whose original inspiration was the Loma Prieta earthquake, which sparked the idea that floating buildings would make cities better able to withstand earthquakes. The hoverboard, an iteration of the idea meant to capture the public's attention and imagination, has so far raised more than $369,000 in a Kickstarter campaign, which sold 10 hoverboards at $10,000 each.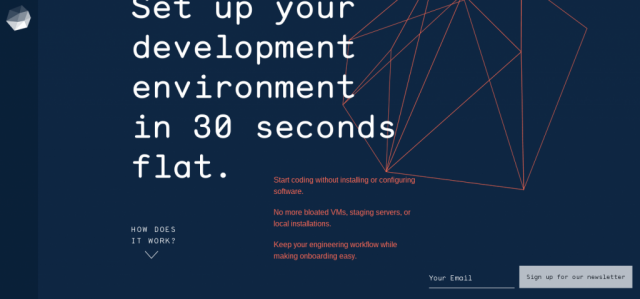 Bowery Desktop
Bowery Desktop came in second on Tuesday, with 407 upvotes as of Monday. Bowery's desktop app enables users to start coding or begin work on a new project without installing software. Users add their applications, choose which software they need their code to run, and share their "perfect dev environment" with their team. Bowery aims to be "a limitless development environment," which enables users to "run your application in seconds no matter the operating system, programming language, database, or other dependencies."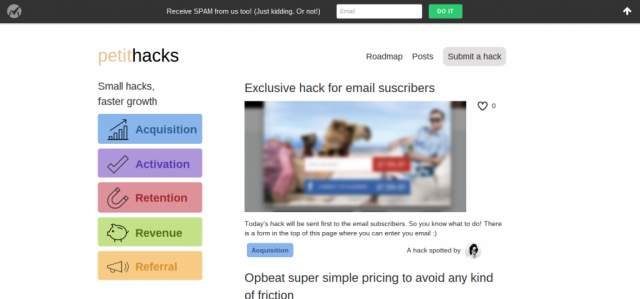 Petit Hacks
Petit Hacks came in first on Monday, with 611 upvotes as of the following Monday. Petit Hacks aggregates "hacks" for faster growth, divided into categories like acquisition, activation, retention, revenue, and referral. The site, built by Javier Sanz, enables users to submit hacks themselves. The site also includes a newsletter to help users stay on top of new content; it has also added an RSS feed.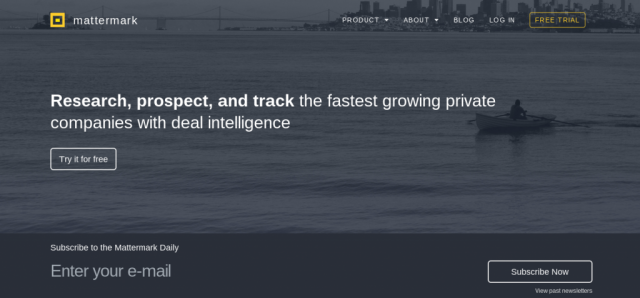 Mattermark
Mattermark came in second on Monday, with 437 upvotes as of the following Monday. Mattermark enables users to research private companies for collaboration or investment. It uses artificial intelligence and data quality analysis to find accurate and comprehensive data on more than 500,000 private companies, 125,000 companies with employee data, and 90,000 funding events. Users can search and filter companies, compare companies based on a variety of performance metrics, track and follow investor portfolios, and create lists of companies for collaboration, follow-up, or future tracking. Users can also connect LinkedIn and Salesforce, and receive company news and alerts by email daily.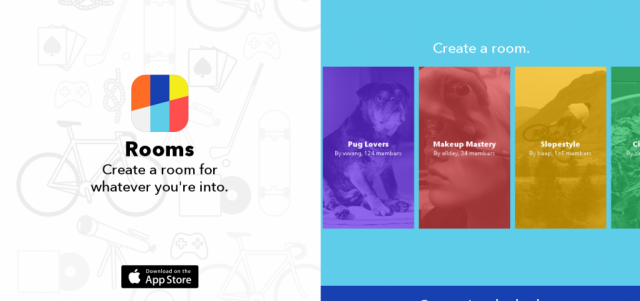 Rooms
Rooms came in third on Thursday, with 441 upvotes as of Monday. Rooms is Facebook's new app that enables users to create their own rooms — centered around any topic that interests them — and invite others who are interested in that topic, too. Users can upload photos, videos, and text, and the creator of a room can change the text and emoji of the standard "Like" button, add a cover photo and select colors, pin messages, customize the permissions of each member, and set whether people can link to the room's content or even find the room in a search. The Rooms blog notes: "One of the things our team loves most about the internet is its potential to let us be whoever we want to be. … We want the rooms you create to be freeing in this way. From unique obsessions and unconventional hobbies, to personal finance and health-related issues — you can celebrate the sides of yourself that you don't always show to your friends."
More from Tech Cheat Sheet:
Want more great content like this? Sign up here to receive the best of Cheat Sheet delivered daily. No spam; just tailored content straight to your inbox.