15 Products Capturing the Tech World's Interest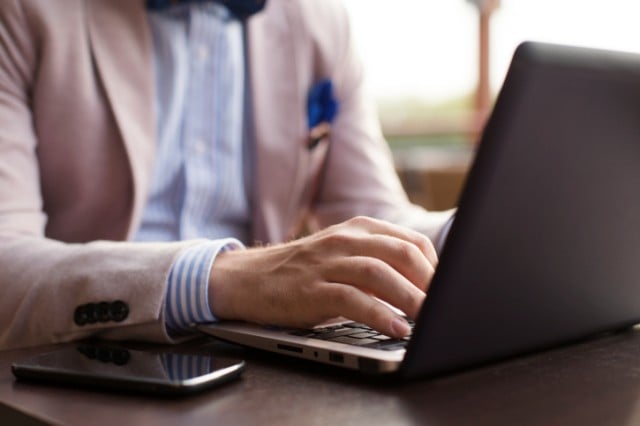 Do you scour the Internet for the most innovative new apps, tools, and websites to test out and share with your
friends? Then look no further.
 Each week, we look at the crowdsourced links posted to a website called 
Product Hunt
, where
users
post their best finds and the community discusses and votes for their favorite new apps and 
tools
. (In case you missed it, here's 
last week's edition
.) Between 600 and 800 
venture capitalists
 reportedly use the site — a great testament to its ability to surface products that would otherwise fly under most people's radars — and Product Hunt recently raised $6 million in funding, with
Andreessen Horowitz 
leading the round.
Product Hunt offers a look at what's new every day on its homepage, and anyone can submit a product. Users can either sign up for emails to be updated on the community's best finds or can check back each day to see what turns up. The products posted each day collect upvotes, which partially factor into the order in which the posts are ranked at the end of the day.
Each day's posts are kept separate from the next so that users can return to look back at what's been popular over the past week or month, or check the site each day to see what's new. Each listing includes a link to the product's website, as well as related links, like its page in the App Store or recent media coverage. Users can also join a discussion in the comments section for each product, and founders often join in on the conversation to answer questions.
We looked at the top-ranked new apps and innovations on Product Hunt last week and checked out the top two products that surfaced each day. (We added a bonus one to make 15, adding the product with the most upvotes that wasn't in first or second place on the day it was posted.) Upvote counts do change constantly, but all of ours were recorded as of the time of writing on Monday.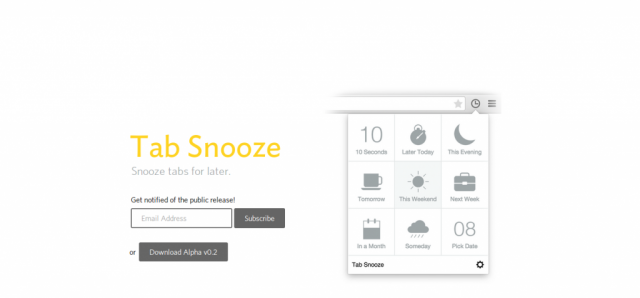 1. Tab Snooze
Tab Snooze came in first on Sunday, with 345 upvotes as of Monday. Tab Snooze is a browser extension that enables users to snooze tabs for later. When users find something interesting that they'd like to read, but don't want to get distracted from the task at hand or close the tab for fear of losing track of the article, they can snooze the tab to come back to later in the day, the next day, over the weekend, or any other timeframe that they choose. Developer Athyuttam Reddy says on Product Hunt that Tab Snooze, currently available as an alpha relase, was inspired by Mailbox.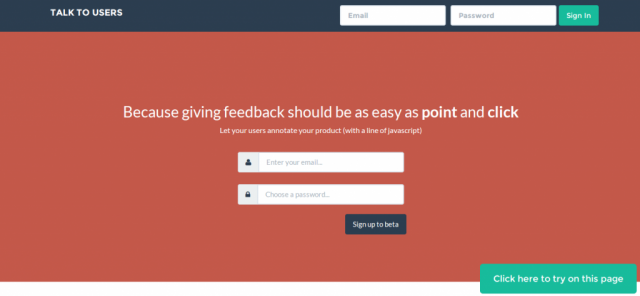 2. Talk to Users
Talk to Users came in second on Sunday, with 123 upvotes as of Monday. Talk to Users lets businesses enable users to annotate their product with just a line of javascript. When implemented, Talk to Users lets users point and click to leave feedback and explain issues that they have with a site or a product. Businesses will see a screenshot of exactly what their users see, even if they were on mobile when they left the feedback. Talk to Users supports full styling customization and user support, and is intended for "Anyone who wants to get feedback from others on their website."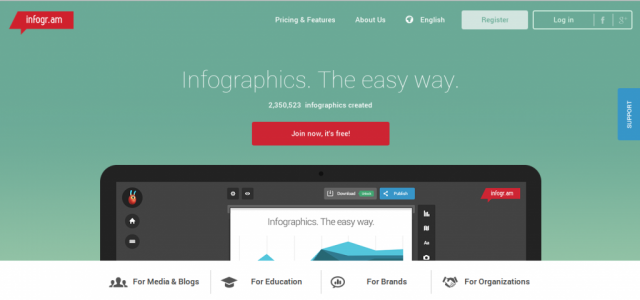 3. Infogr.am
Infogr.am came in first on Saturday, with 387 upvotes as of Monday. Infogr.am enables users — including brands, organizations, educators, or those in the media — to create interactive charts, infographics, and visualizations. Responsive graphics "add a new dimension of engagement," and users can connect live data to sources to their infographics and charts. They can create more than 30 different chart types, including bar charts, line charts, area graphs, and maps.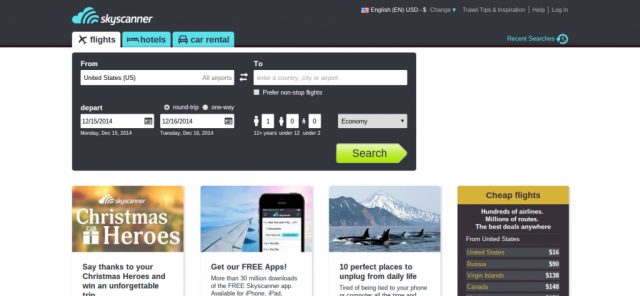 4. Skyscanner
Skyscanner came in second on Saturday, with 275 upvotes as of Monday. Skyscanner compares millions of flights on hundreds of airlines to find "the best deals anywhere." Skyscanner also compares and finds the cheapest hotels and car rentals, and users can find flights, hotels, and car rentals by price and location. The SkyScanner app is available for iPhone, iPad, Android, BlackBerry, and Windows Phone.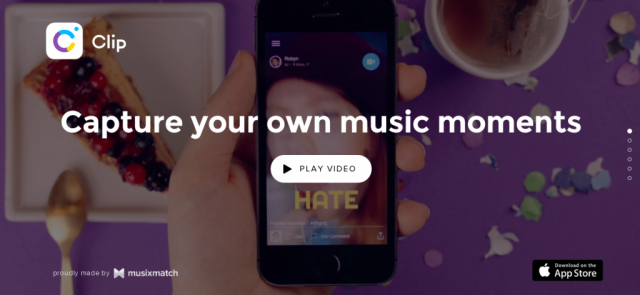 5. Clip
Clip came in first on Friday, with 251 upvotes as of Monday. Clip is an iOS app that enables users to capture "music moments" and create looping videos with their favorite soundtrack. Users create videos with Clip by picking a song, recording a video, customizing it with their choice of fonts and colors, and sharing it on Facebook, Twitter, or Instagram. Max Ciociola, chief executive of Musixmatch, the company behind Clip, says the idea of the app was to enable users to share lyrics, emotions, and eventually to enable artists to create full-length music videos with the app.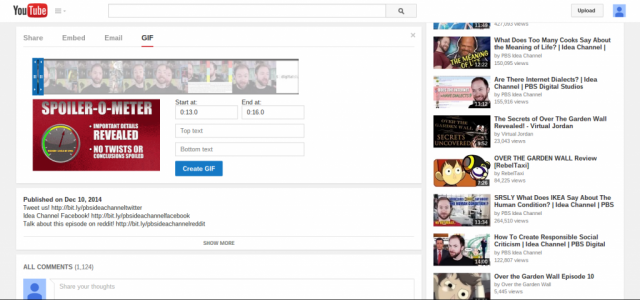 6. YouTube GIF Creator
YouTube GIF Creator came in second on Friday, with 232 upvotes as of Monday. YouTube is quietly rolling out the ability to create GIFs from videos, right from the share button beneath a video. While the GIF maker isn't enabled on all videos yet, the tool is simple to use on the videos where it is enabled. Users tap the share button, set the start/end point, and set optional captions. YouTube hosts the GIFs itself, and users can then embed them, email them, or share them via their favorite social networks.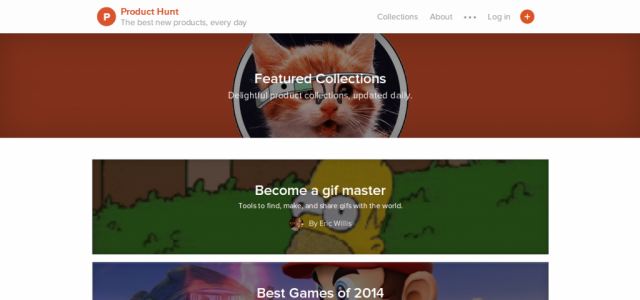 7. Product Hunt Collections
Product Hunt Collections came in first on Thursday, with 848 upvotes as of Monday. Product Hunt launched Collections, a way for users to bookmark and curate collections of products. Users can bookmark products they like or want to try later, curate and share their own collections, and personalize their collections with an image.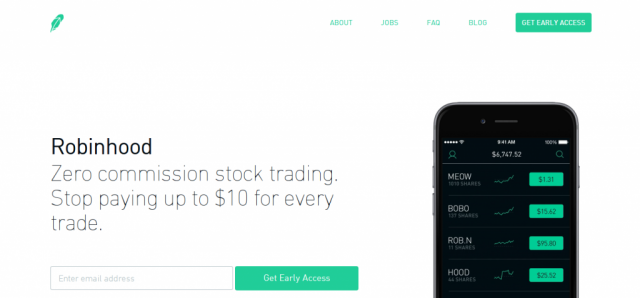 8. Robinhood for iOS
Robinhood for iOS came in second on Thursday, with 528 upvotes as of Monday. Robinhood provides zero-commission stock trading to "democratize access to the financial markets." Founders Vladimir Tenev and Baju Bhatt created Robinhood after realizing that electronic trading firms pay "effectively nothing" to place trades, but charge investors up to $10 for each trade. Robinhood enables zero-dollar-commission trades for self-directed individual cash or margin brokerage accounts that trade U.S. listed securities via mobile devices. Personal information is is fully encrypted and securely stored, and Robinhood streams market data from exchanges in real time and provides smart notifications for events like earnings, dividends, and splits.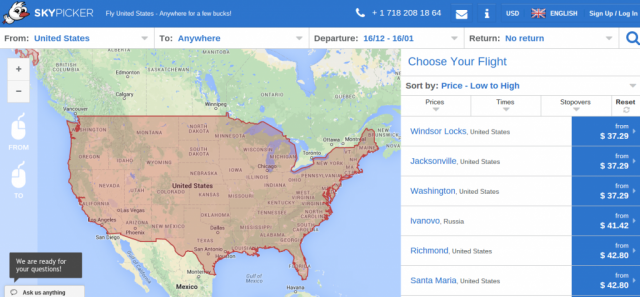 9. Skypicker
Skypicker came in first on Wednesday, with 481 upvotes as of Monday. Skypicker is a tool that helps users find and book low-cost flights around the world. Chief executive Oliver Dlouhy says on Product Hunt that Skypicker is particularly good "at the routes where there's no direct connection, so especially the less frequented ones," and the tool uses only low-cost carriers. Skypicker displays search results in an interactive map to make finding and booking flights more intuitive.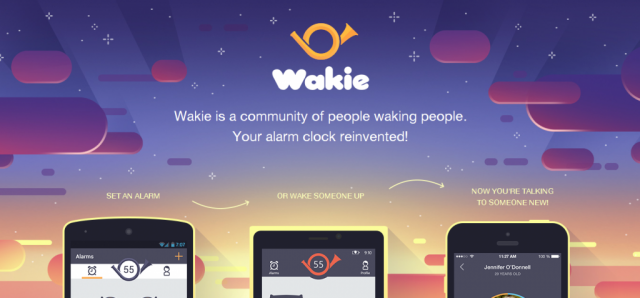 10. Wakie for iOS
Wakie for iOS came in second on Wednesday, with 326 upvotes as of Monday. Wakie is a "social alarm clock" powered by a community of users who wake each other up in the morning with a phone call. When users set an alarm, they receive a call from another Wakie member at that exact time. The call lasts just 60 seconds, and is automatically disconnected after that time has passed. No phone numbers are visible or exchanged. Wakie has 1.5 million members in 80 countries, and offers an app for iOS, Android, and Windows Phone.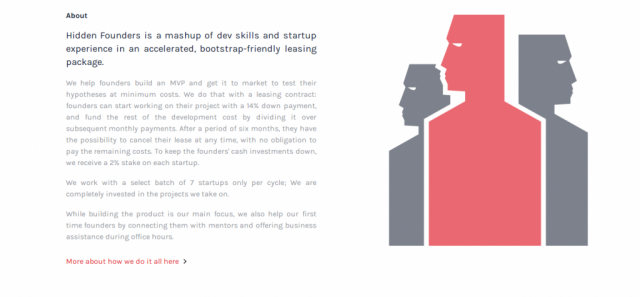 11. Hidden Founders
Hidden Founders came in first on Tuesday, with 525 upvotes as of Monday. Hidden Founders helps non-technical founders build a minimum viable product and bring it to market with a leasing contract. Founders begin working on their project with a 14% down payment, and fund the rest of the development through subsequent monthly payments. After six months, founders can cancel their lease at any time. Hidden Founders receives a 2% stake in each startup, and works with only seven startups in each cycle. Startups also present their products at a demo day and get access to mentors.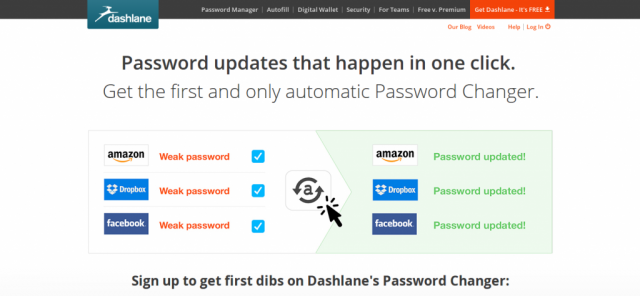 12. Dashlane Password Changer
Dashlane Password Changer came in second on Tuesday, with 421 upvotes as of Monday. The Dashlane Password Changer enables users to automatically change all of their passwords with a single click. making it easier for users to have a different password for every site, use passwords that are difficult to guess, and change all of those passwords frequently. Dashlane is behind "the world's best password manager and secure digital wallet," and users can sign up for early access to the password changer tool.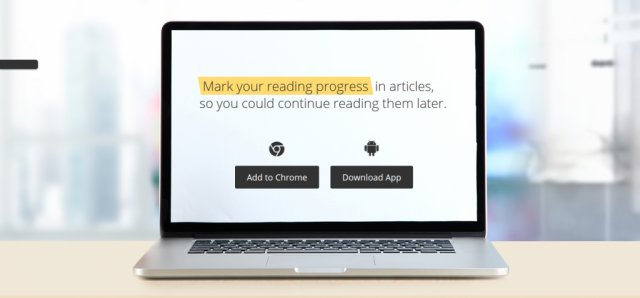 13. Markticle
Markticle came in first on Monday, with 304 upvotes as of the following Monday. Markticle is a Chrome extension and Android app that enables users to mark their progress in articles they're reading, and save them to pick up again at a later time, and even on a different device. Users can continue reading from the same spot where they left off, add notes to their marks, tag them for later filtering, and share marks with their friends. While Markticle doesn't yet support offline reading, creator Daniel Sternlicht tells the community on Product Hunt that it's on his to-do list.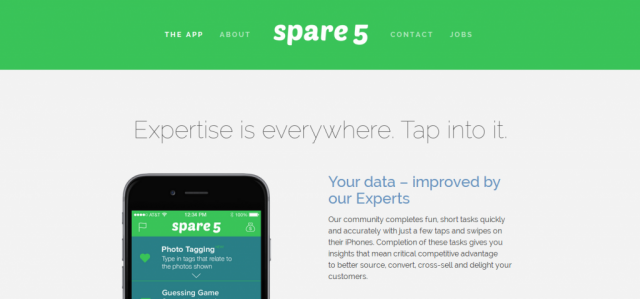 14. Spare5
Spare5 came in second on Monday, with 253 upvotes as of the following Monday. Spare5 is an app that enables users to get paid to complete quick tasks on their iPhones — like rating and classifying images, pricing online retail items, or taking surveys. Companies providing the tasks gain insights which Spare5's website says "mean critical competitive advantage to better source, convert, cross-sell and delight your customers." Spare5 is limiting early access to the preview edition of the app, but the app notifies users when tasks matching their profiles become available.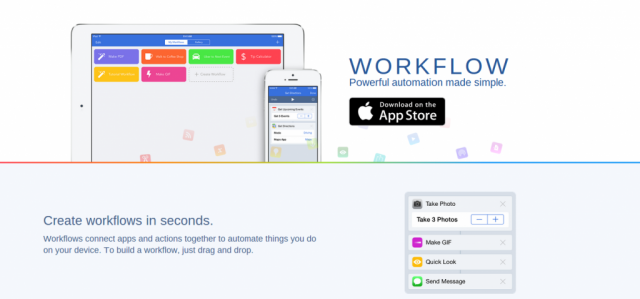 15. Workflow
Workflow came in third on Thursday, with 505 upvotes as of Monday. Workflow is an iOS app that enables users to automate tasks on an iPhone or iPad using 100 "actions" for Contacts, Calendar, Maps, Music, Photos, Camera, Reminders, Safari, AirDrop, Twitter, Facebook, Dropbox, Evernote, and iCloud. With Workflow, users can create animated GIFs, add a home screen icon that calls a specific contact, make PDFs from Safari or any app with a share sheet, tweet the song they're listening to, and more. Actions can be launched from inside the Workflow app or from other apps using Workflow's Action Extension. Users can also export workflows as standalone apps to their home screens.
More from Tech Cheat Sheet:
Want more great content like this? Sign up here to receive the best of Cheat Sheet delivered daily. No spam; just tailored content straight to your inbox.