15 Useful Tech Products You Missed Last Week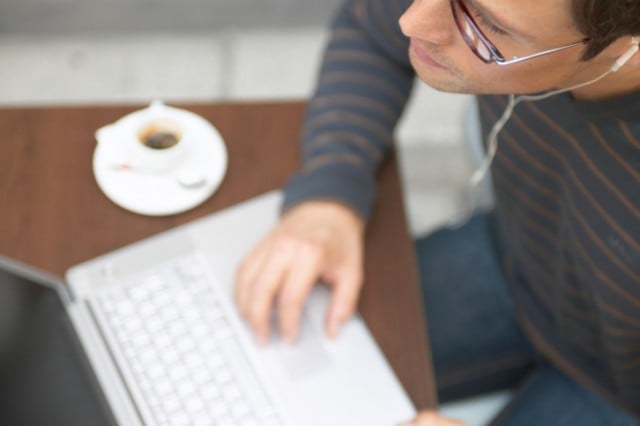 Are you constantly searching the Internet for the most innovative new apps, tools, and websites to test out and share with your friends? Then look no further. Each week, we look at the crowdsourced links posted to a website called Product Hunt, where users post their best finds and the community discusses and votes for its favorite new apps and tools. (In case you missed it, here's last week's edition.) Between 600 and 800 venture capitalists reportedly use the site — a great testament to its ability to surface products that would otherwise fly under most people's radars.
Product Hunt offers a look at what's new every day on its homepage, and anyone can submit a product for others to comment on and upvote. Users can either sign up for emails to be updated on the community's best finds or can check back each day to see what turns up. The products posted each day collect upvotes, which partially factor into the order in which the posts are ranked at the end of the day.
Each day's posts are kept separate from the next so that users can return to look back at what's been popular over the past week or month, or check the site daily to see what's new. Each listing includes a link to the product's website and often contains other related links, like its page in the 
App Store
 or recent media coverage. Users can join a discussion in the comments section for each product, and founders often join in on the conversation to answer questions or solicit feedback from early adopters.
We looked at the top-ranked new apps and innovations on Product Hunt last week and checked out the top two products that surfaced each day. (We added a bonus one to make 15, adding the product with the most upvotes that wasn't in first or second place on the day it was posted.) Upvote counts do change constantly, but all of ours were recorded as of the time of writing on Monday.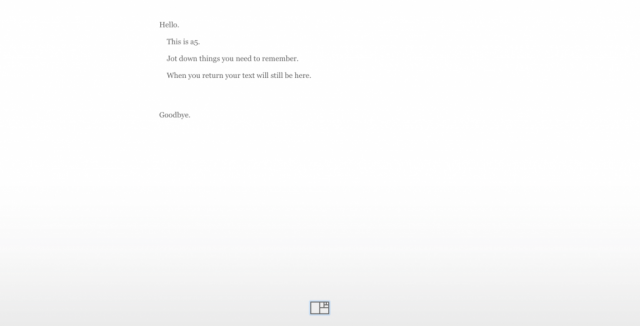 1. a5
a5 came in first on Sunday, with 206 upvotes as of Monday. a5 is a "tiny, little web thing" that enables users to take notes in their browsers. Built by designer Jason Cooper, a5 uses the browser cache to enable users to start writing in a tab, and return later to find their text still there. Cooper notes, "I use it to help me remember things I'd most likely forget when browsing the web."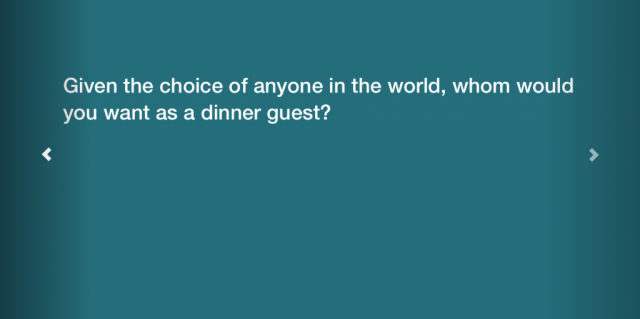 2. Love Actualized
Love Actualized came in second on Sunday, with 105 upvotes as of Monday. The site provides a "love game" of 36 questions for users to answer with a partner. The site was built by entrepreneur Anthony David Adams based on the work of Dr. Arthur Aron (and inspired by an article called "To Fall in Love With Anyone, Do This" in The New York Times). Following the prompts on the site, which works on desktop as well as on mobile, two people answer a series of questions that are "perfect for a first date or date night."
3. Facebook Page Unliker
Facebook Page Unliker came in first on Saturday, with 253 upvotes as of Monday. The tool, created by software designer and developer Iheanyi Ekechukwu, provides an easy way for Facebook users to see all of the Facebook Pages that they've liked — with the oldest and possibly most "embarrassing (and dumb)" likes first — and unlike those that they don't want to appear on their profile anymore. Users simply sign in to the site with their Facebook account to use the Page Unliker.
4. JSON Query
JSON Query came in second on Saturday, with 147 upvotes as of Monday. JSON Query is an OS X app that enables users to query a JSON data structure, created by developer Satish Mahalingam. The tool's App Store page explains that they can use "simple search syntax to perform a lookup by key or value, or drill into the data with literals (square brackets for arrays and dots for associative arrays (dictionaries))."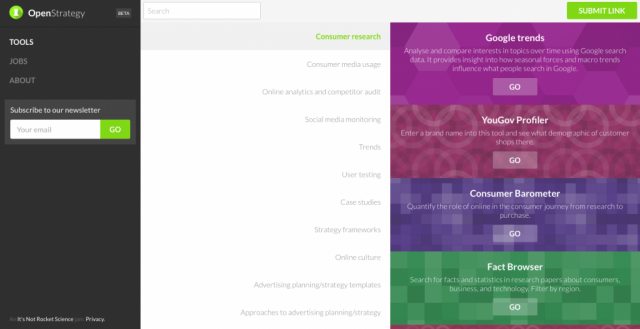 5. Open Strategy
Open Strategy came in first on Friday, with 641 upvotes as of Monday. The site aggregates submitted links to tools in categories like "Consumer research," "Social media monitoring," "User testing," "Advertising planning/strategy templates," and "Creating content (wireframes, presentations)." The team behind Open Strategy reviews each of the tools before posting them, and every tool is free (or offers a free trial of at least two months), and falls into one of the categories listed on the site.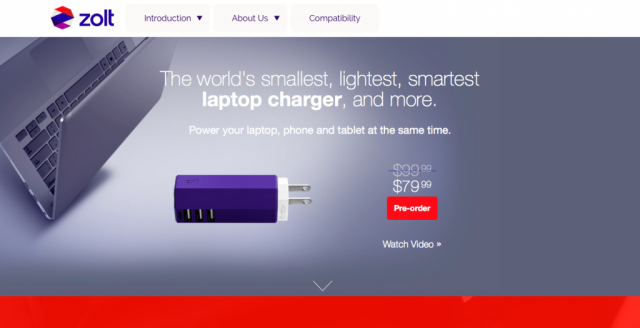 6. Zolt
Zolt came in second on Friday, with 352 upvotes as of Monday. Zolt claims to be the "world's smallest, lightest, smartest laptop charger." Using only one outlet, the Zolt's stacked trio of USB ports can power a laptop and two mobile devices at the same time. The device measures just three inches in length, weighs three ounces, rotates 90 degrees, and includes a 6-foot cord. The charger is expected to begin shipping in spring of 2015, and is currently available for pre-order.
7. Pick
Pick came in first on Thursday, with 382 upvotes as of Monday. Pick, available on desktop and as a mobile app, makes it easier for users to figure out a time to book a meeting or an event. Pick's "magical efficiency robots" compare the calendars of all of the participants to find mutual availabilities, suggest times that would work for all parties, and confirms the event in the calendars of the participants. Users sign in to Pick with a Google account, and co-founder Michael Selepec notes on Product Hunt that Pick will support Exchange and iCloud "in the very near future."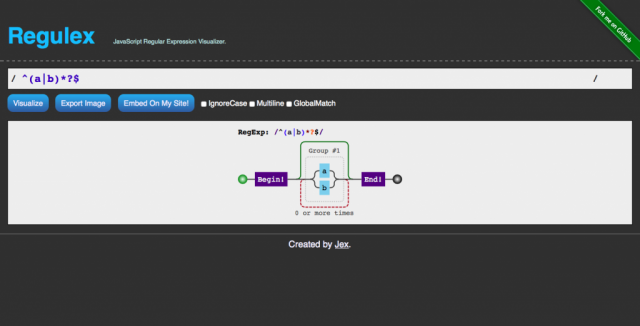 8. Regulex
Regulex came in second on Thursday, with 222 upvotes as of Monday. The tool is a JavaScript regular expression parser and visualizer, and on Hacker News, creator Jex Cheng explains, "This tool emerges from a piece of extempore code which is a regex parser implemented with DFA only. Then I give it a GUI, so becomes regulex."
9. ZUtA Labs
ZUtA Labs came in first on Wednesday, with 334 upvotes as of Monday. ZUtA created the "first mini robotic printer," which is able to print on any size of paper with a mechanical drive system. It uses WiFi to connect directly to smartphones and PCs, and has a rechargeable battery that provides a full hour of printing. One cartridge can print about 100 pages, and so far the printer prints only in black. To print, users turn on the printer, align the corner of the device with the corner of the page, and send the document through the app. If the user is printing multiple pages, the printer will stop when it reaches the bottom of the first page and wait until the user places it at the top of the next page.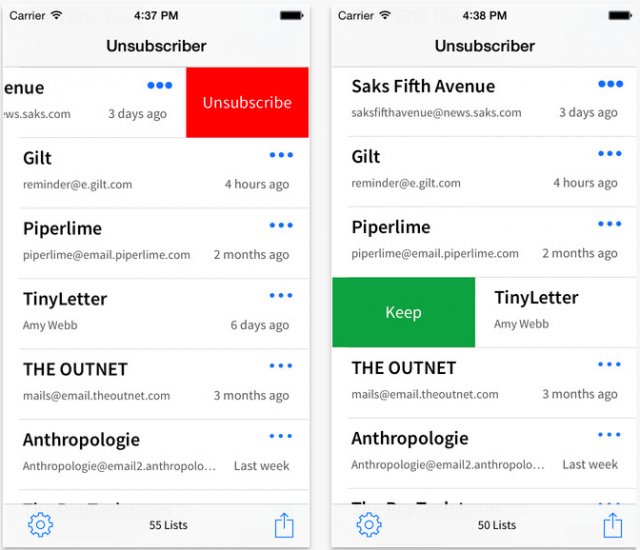 10. Unsubscriber for Gmail
Unsubscriber for Gmail came in second on Wednesday, with 315 upvotes as of Monday. Unsubscriber for Gmail is an iOS app from 410 Labs, the makers of Mailstrom, to help users quickly unsubscribe from mailing lists and newsletters with a simple swipe (they swipe left to unsubscribe and swipe right to keep the subscription). The app also enables them to easily remove unsubscribed emails to save space and make their searches more efficient. The app works with any Gmail or Google Apps email account, and supports two-factor authentication.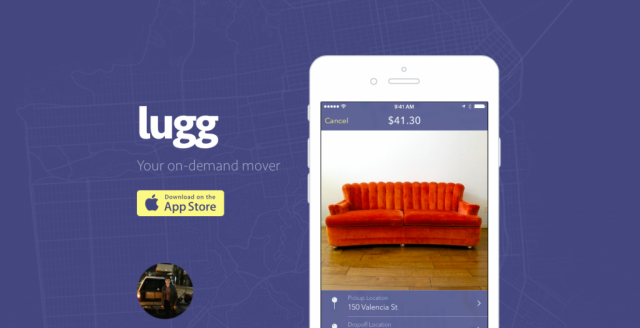 11. Lugg
Lugg came in first on Tuesday, with 485 upvotes as of Monday. Lugg is an iOS app that provides users with an "on-demand mover" to get their couch, bed, furniture, or other large item moved. The service is currently available in the San Francisco Bay area, and Lugg's movers can pick up and drop off an item in as little as an hour. Users set a pickup location and take a photo of the item they need moved. Then, Lugg dispatches two movers with a truck, and the user can get notified of their progress. Lugg founder Jordan Brown tells the community on Product Hunt that every mover and truck owner is background checked and vetted.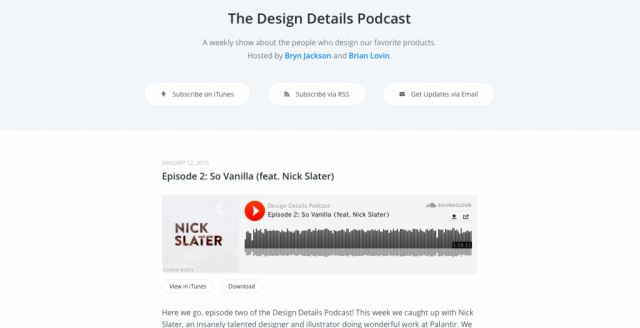 12. Design Details Podcast
Design Details Podcast came in second on Tuesday, with 259 upvotes as of Monday. The Design Details Podcast is hosted by designers Bryn Jackson and Brian Lovin, and is a new "weekly show about the people who design our favorite products." Users can subscribe on iTunes, subscribe via RSS, or get updates via email.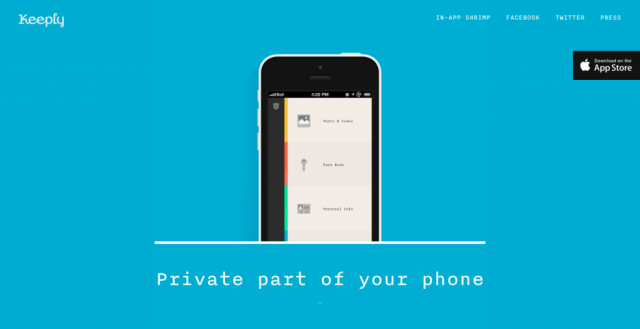 13. Keeply
Keeply came in first on Monday, with 405 upvotes as of the following Monday. Keeply is an app for storing private moments and data on your phone.The app enables users to organize personal information, such as credit card numbers, PIN codes, lock numbers, codes to home alarms, and more. They can store photos with an import algorithm that provides rapid imports and zero loss, take private notes, and manage their passwords with more than 75 presets of popular services and apps. All of the user's information is secured with a 4-digit code, and the app also locks when the phone is turned face down and can take a photo of anyone who unsuccessfully tries to access the app.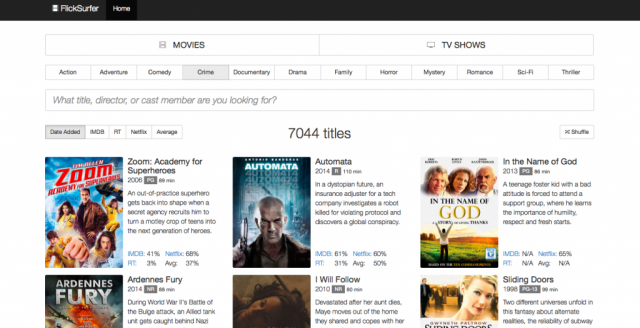 14. FlickSurfer
FlickSurfer came in second on Monday, with 264 upvotes as of the following Monday. FlickSurfer gives users a way to "find Netflix gems," and they can search the Netflix catalog by title, director, or cast member, or browse by genre. They can sort titles by the date added, IMDB rating, Rotten Tomatoes rating, Netflix rating, or an average of the three.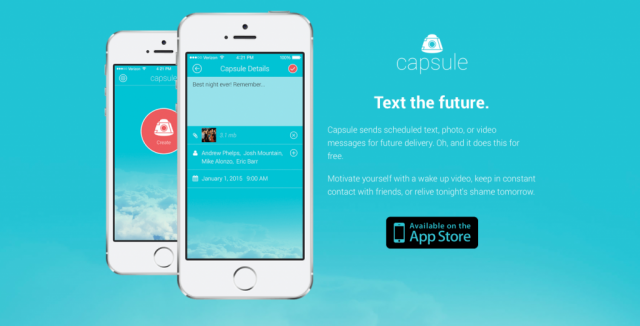 15. Capsule
Capsule came in third on Monday, with 349 upvotes as of the following Monday. Capsule is an iOS app that sends scheduled text, photo, and video messages, enabling users to "text the future." Capsule's site notes that users can use Capsule to "Motivate yourself with a wake up video, keep in constant contact with friends, or relive tonight's shame tomorrow."
More from Tech Cheat Sheet:
Want more great content like this? Sign up here to receive the best of Cheat Sheet delivered daily. No spam; just tailored content straight to your inbox.