19 Insights Into the Thoughts of Top Tech Innovators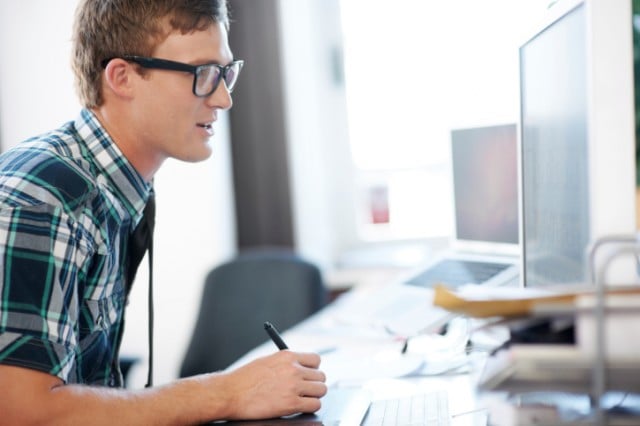 Ever wonder what Silicon Valley's top thinkers and innovators are excited about — or concerned about — as technology rapidly changes the way we work, play, and live our daily lives? Here's your chance to find out. In The Atlantic's "The View from the Valley" feature, the publication asked a panel of 50 tech executives and innovators to answer a variety of questions for its first Silicon Valley Insiders Poll. The panel, which included founders, executives, and researchers from a range of Silicon Valley's most notable companies, answered questions about where the tech world is now and where it's going in the future, shedding light on what they find inspiring and what they find concerning about the industry. Read to find out what leaders like Y Combinator's Sam Altman, Google's Vint Cerf, Wired's Kevin Kelly, and Autodesk's Carl Bass had to say.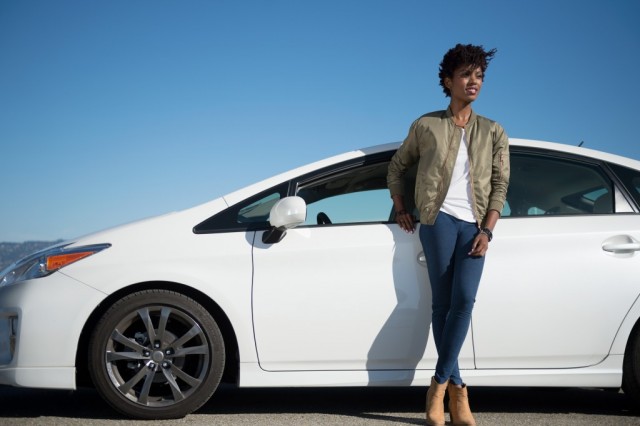 What is the most exciting tech start-up right now?
Twenty-two percent said Uber. Matt Sandler, founder of Chromatik, explained some of the reasons why so many panelists selected the ridesharing service: "They're battling both government and technology hurdles, which is something that most folks avoid like the plague. And the opportunity is far beyond just hailing a black car. I'm excited to see what they'll continue to build in the coming years." Fourteen percent of executives named their own company, while others chose companies like Modern Meadow, which develops lab-engineered meats, or Cambrian Genomics, which made a 3D printer for DNA.
Which tech company is the most over-valued?
Seventeen percent said Twitter. Cindy Padnos, the founder of Illuminate Ventures, explained that Twitter "is a great company, but with revenues in the hundreds of millions and a market cap of nearly $40 billion, no matter which multiple you use, the valuation is far out of alignment with industry norms." Other popular choices were Uber, which received 13% of votes, Snapchat, and Facebook, which each received 7% of votes.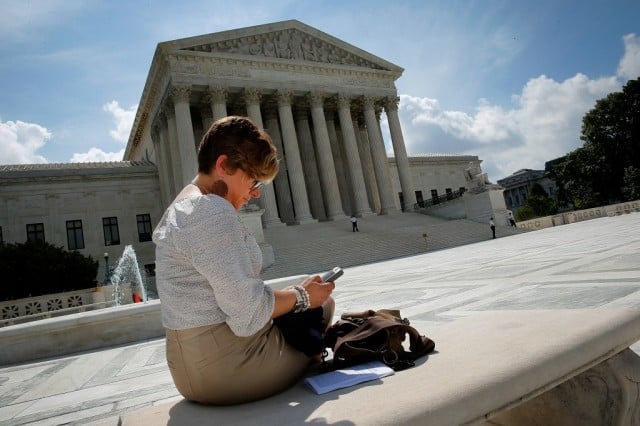 What is the biggest barrier to innovation in the United States?
Twenty percent selected government regulation/bureaucracy, 16% selected immigration policies, and 14% said education, while 10% identified talent shortage and 10% identified a lack of diversity among tech executives as the biggest barrier to innovation. Other panelists said that the "anti-intellectual" culture of the United States, the requirement to show a quarterly profit, millennial entitlement, or the tendency of "innovators" to work on problems that don't really matter also impede true innovation.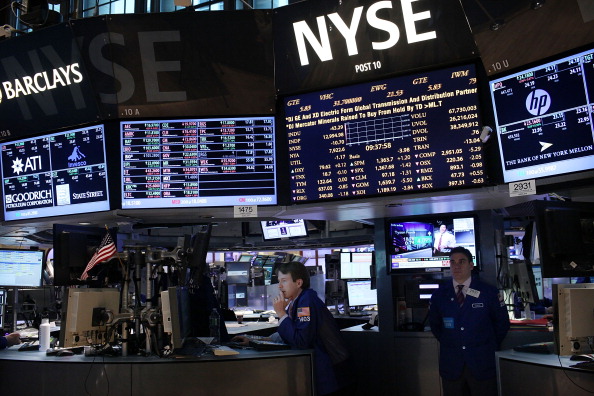 What is Silicon Valley's most coveted status symbol?
Twenty-two percent said an "exit," using Silicon Valley's term for either taking a company public or selling it. Other popular answers were a Tesla, with 12% of votes, and venture capital or angel investments, with 10% of votes. Kevin Kelly, co-founder of Wired magazine, answered, "your own university," while Eric Wahlforss, co-founder of SoundCloud, said, "Having the latest internal alpha of some well-known app on your phone because you know the developers and they value your feedback."
Which term of tech-sector jargon would you most like to ban?
Twelve percent said "disrupt," while 7% voted for "pivot" and another 7% voted for "big data." Other popular choices, with 5% of votes each, were "grab coffee," "innovation," and "selfie." Mark Palatucci, co-founder of Anki, wanted to ban "ninja rock star," while Jennifer Pahlka, founder of Code for America, wanted to do away with "brogrammer."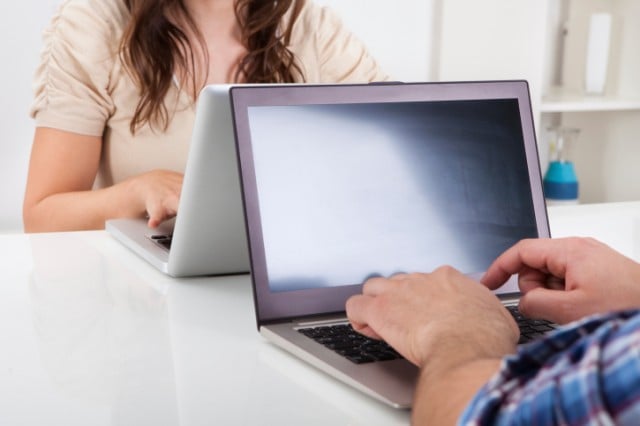 Which technology or tech company poses the greatest risk to our personal privacy?
Sixteen percent said it's not the tech companies — it's unconcerned citizens and our complacent culture; 14% said that it's Facebook, which Waldo Jaquith, director of the U.S. Open Data Institute, said has "successfully persuaded millions of people to surrender private information in exchange for continued participation in their community … and repeatedly shown that they're not to be trusted with that information."
Other popular answers were Google, with 11% of votes, the U.S. government, with 8% of votes, and third-party data brokers, also with 8% of votes. Yishan Wong, chief executive of Reddit, points a finger at mobile phones because "[a]lmost everything you do on your phone is actually tracked and stored, and most people aren't aware of this."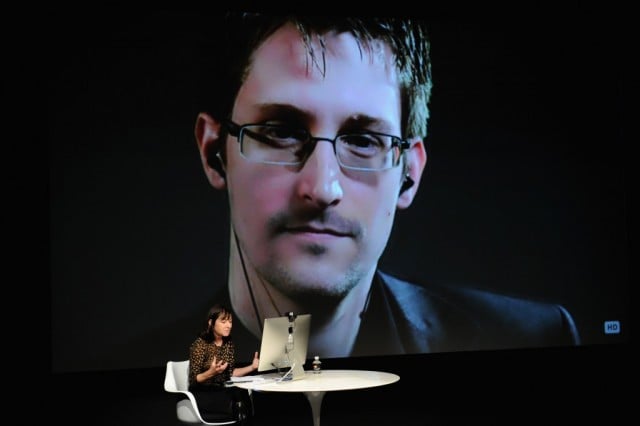 Do you consider Edward Snowden a hero or a traitor?
Thirty-five percent said hero; 24% said that they wouldn't classify him as either a hero or a traitor, or that the choice is complicated. Only 11% considered him a traitor. Vint Cerf, vice president of Google, called Snowden "a harmful actor," while Padmasree Warrior, chief technology and strategy officer of Cisco, considered Snowden a "change agent."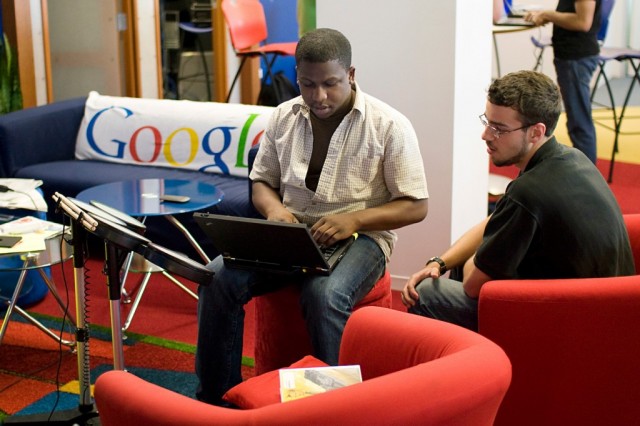 If you could work for any tech company (other than your own), which would you choose?
Fourteen percent said Google, and David Weinberger, senior researcher at the Harvard Berkman Center for Internet and Society, explained, "It has the resources, the market position (which is, admittedly, scary), and the will to realize big ideas." Other popular choices were SpaceX, with 12% of votes, and Tesla, with 7% of votes.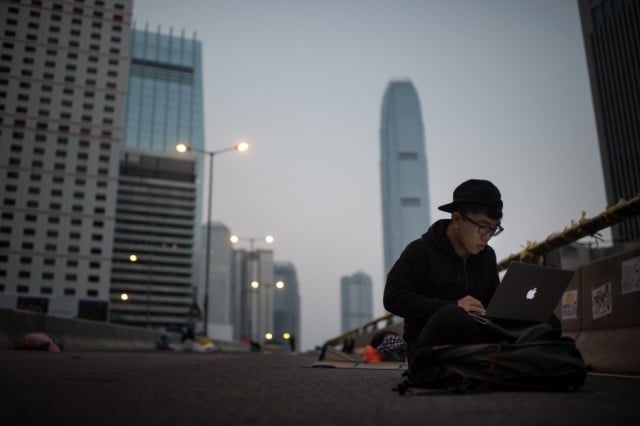 Which country's emerging tech sector shows the most promise?
Nine panelists voted for China, while seven voted for the United States, six for Israel, four for Germany, three for the United Kingdom, and two for Kenya. Kentaro Toyama, an associate professor at the University of Michigan School of Information, said, "In terms of [year-over-year] percentage growth? Kenya. In terms of sheer size of the tech sector? India. In terms of continuing to churn out new technologies that cater to the least common denominator? The United States," while Carl Bass, chief executive at Autodesk, said, "For the most part, national boundaries don't seem to matter. It's just as burgeoning a scene in Latvia as in Sweden. And more-established economies like the U.K. and France are getting to be really exciting in the tech space. It's like the culture is changing and people aren't afraid to fail anymore."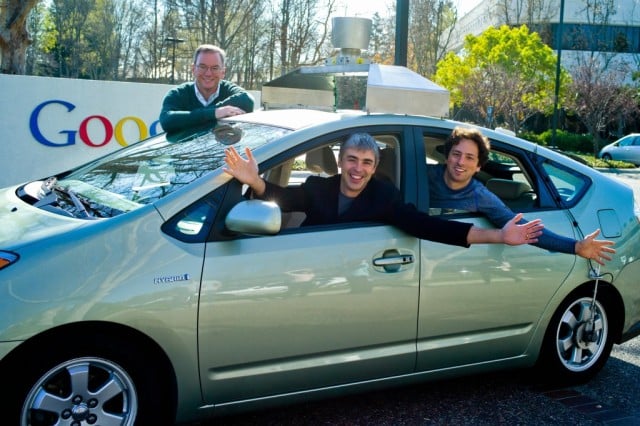 In what year do you predict we'll be able to buy self-driving cars?
The average response was the year 2022. John Collison, co-founder of Stripe, explained, "Given all the progress, it seems unlikely you won't be able to tootle around in a car with no steering wheel by 2020. It seems likely that many people won't buy one: ride-sharing services like Lyft Line give a glimpse of what phone-powered car-on-demand might look like."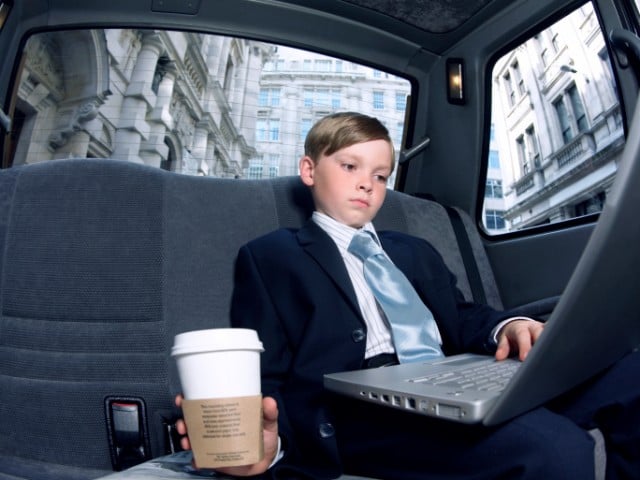 At what age should a child receive his or her first smartphone?
Eight panelists voted age 12. Four voted for age age 13, another four voted for age 8, and three voted for age 1, three voted for age 6, and three voted for age 9. Ages 14, 16, and 18 received only one vote each.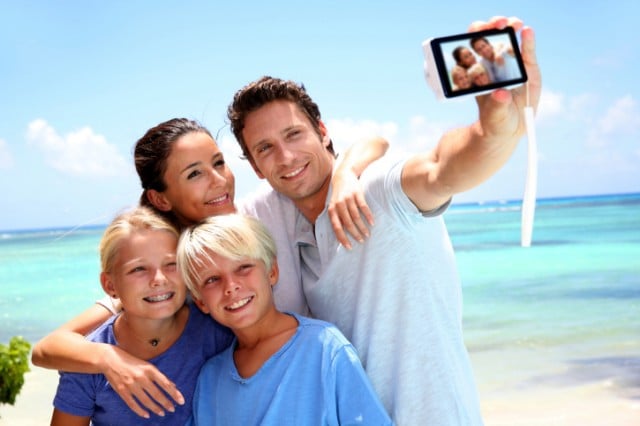 Which technology has most changed your family dynamics?
Seventeen percent said mobile phones, while 13% said text messaging and group messaging, and 13% said Facebook. FaceTime/Skype and the iPad each received 11% of votes, and Sonos and Netflix each received 4% of votes. Sebastian Thrun, founder of Google X, said Minecraft, while David Karp, founder of Tumblr, said Grindr.
How many mobile devices do you carry with you?
Thirty-six percent of panelists said that they carry only one mobile device with them. Not far behind, 32% said that they carry two mobile devices. However, only 20% said that they carry three devices, 10% said that they carry four, and 2% said that they carry five.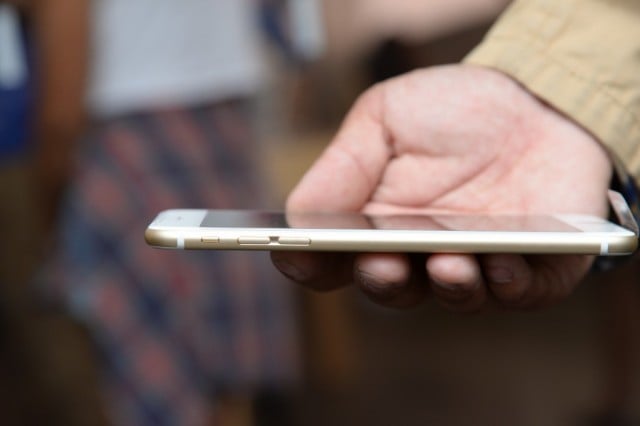 Which operating system do you use on your primary smartphone?
Seventy-four percent said iOS, while 20% answered Android. Windows and BlackBerry each accounted for 2% of panelists, and a further 2% said that they don't have a smartphone.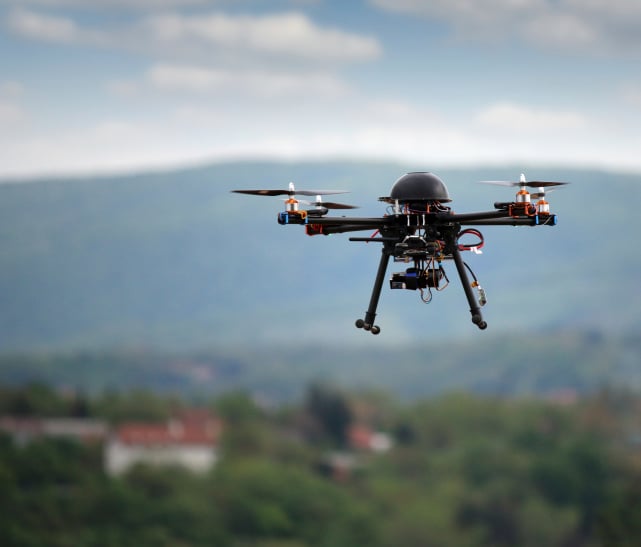 Do you own a drone?
Sixty-nine percent said no, while 31% said yes. Tim Brown, chief executive of Ideo, predicted, "I think it is likely that society will push back on drones, just as it is pushing back on Google Glass, as we realize how intrusive they can be in basic human social interactions. I wonder what counter-drone products and services will emerge."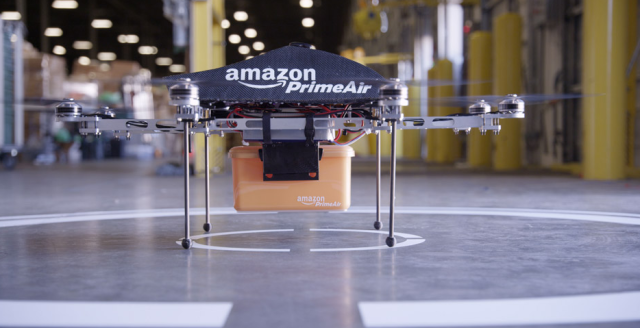 In 10 years, what percentage of American households do you predict will have one?
Thirty-two percent projected that 2% to 10% of American households will have a drone in 10 years. And 26% of panelists projected that 1% of households or less will have one, and 23% of panelists said that 11% to 25% of households will have one. Aditya Agarwal, vice president of engineering at Dropbox, explained, "Everyone will use them, for deliveries and otherwise, but you won't need to own one."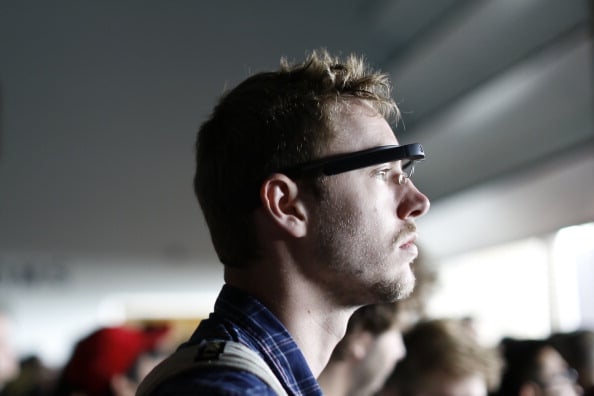 Do you own Google Glass?
Seventy-three percent of panelists said that they don't own Google Glass. One panelist who does own the wearable was Carl Bass, chief executive at Autodesk, who said that between his use and tests by his children, his set has been in use for less than three hours. "It's a great experiment and proof point for a different kind of computing, but it's a terrible product."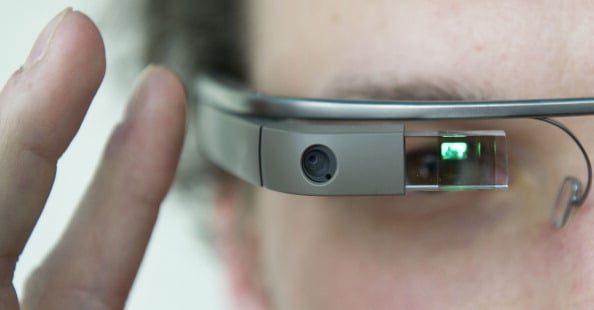 If not, do you plan to?
Seventy-nine percent said that they don't plan to own Google Glass. Danah Boyd, principal researcher at Microsoft Research, said, "Wearables are certainly interesting, but as a product, Google Glass has positioned itself to be an affront to privacy, [putting] the individual's rights over those around her or him. I find the product and its rollout offensive, regardless of how interesting the tech might be."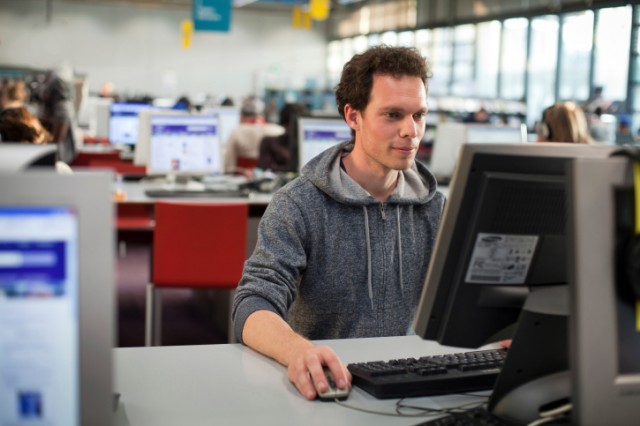 Do you see evidence that we are in a tech bubble?
Fifty-eight percent said no, but there were compelling arguments on both sides. Sam Altman, president of Y Combinator, answered yes, explaining, "Maybe the early stages of a bubble in very specific areas, but it's only in private markets, and it's not a general-case bubble — most tech companies worth a lot of money either have real, growing revenue or very large user bases that they can probably monetize."
Conversely, Jim Yu, founder of BrightEdge, answered no, saying, "What we're experiencing in the tech sector today is unlike the bubble of the '90s. It is true that we are witnessing incredible innovation, but this time around, that innovation is backed by revenue and strategic value. This is evident in many recent acquisitions, including Google's purchase of YouTube and Facebook's acquisitionof Instagram, among many others. These deals are … part of a strong ecosystem that is healthy and sustain-able."
More from Tech Cheat Sheet:
Want more great content like this? Sign up here to receive the best of Cheat Sheet delivered daily. No spam; just tailored content straight to your inbox.