3 Cheap High-End Smartphones You've Probably Never Seen Before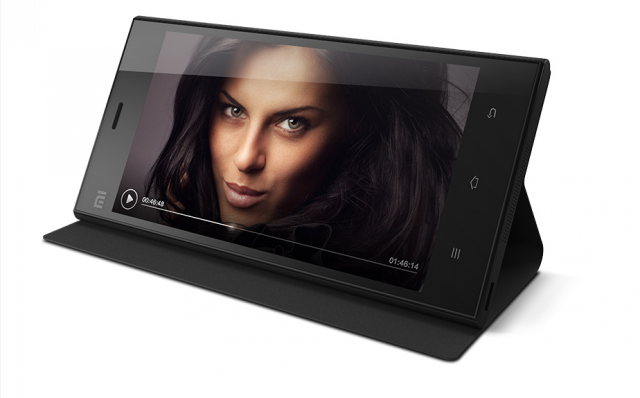 Finding a good smartphone can be major pain, and finding one on a budget can be nearly impossible. While many mobile carriers will offer smartphones with a subsidy that brings the highest end devices down to a price of $200 or less, the actual prices of those devices can be up above $600 easily. And while the upfront cost of those devices gets lowered by a subsidy, the total cost by the end of a two-year contract will likely have made the smartphone no less expensive.
Now, some smartphones do manage to qualify as affordable or budget devices, but what generally comes with that terrain is a lack of quality and weaker internal hardware. Otherwise those devices just tend to be outdated models that distributors still need to get off the shelves. But the story doesn't end there.
Some smartphone makers have been working on devices that buck the trend, combining high-end specs with low-end prices. These phones may not come from the big-name brands like Samsung, Apple, or HTC, but with what they're offering, they could become big brands in the future. (Note: Listed prices will be the standalone price of unlocked devices.)
Mi 3 by Xiaomi: $339
The Mi 3 offers everything you'd expect from a high-end smartphone. It has a 5-inch, full-HD, 441-pixels-per-inch screen for everything from gaming to high-quality video. On the flip side of visual quality it has a 13-megapixel camera for high-resolution photography and video, plus a 2-megapixel front camera for selfies and video-chat — that's 1080p video recording on either side.
Inside it stacks upon against the some of the hardiest devices from big brands. With 2GB of RAM, 16GB of internal storage ($399.99 for the 64GB option), and a Snapdragon 800 quad-core processor that clocks 2.3GHz per core, it's got zippy components for doing plenty of work. Plus it has an Adreno 330 GPU to make playing games that much easier.
In terms of connectivity, it has a suite to match the rest. Bluetooth 4.0 and Bluetooth HID help it connect to peripheral devices, while Wi-Di helps make it a solid multimedia device. And it's got NFC to boot. With a wide range of supported frequencies — though not LTE, just HSPA+, which is a faster version of 3G — it should be able to find a compatible network in the U.S.
Xiaomi has actually managed enough popularity in its home turf that it has ousted Apple as the third-highest-selling smartphone brand in China.
OnePlus One by OnePlus: $299
The OnePlus One is another low-cost powerhouse. But this packs in just a bit more than the Mi 3 and at a lower price. Just like the Mi 3, it has a 13-megapixel rear camera for high-res photos — as well as 4K video or 720p video at 120 frames per second — but it also has a 5-megapixel front camera for extra high-quality selfies and video-chat. Plus it has an even bigger display, at 5.5 inches in full HD that still comes out to a high 401ppi, not to mention the Gorilla Glass.
Inside it comes a step ahead of the Mi 3 with a SnapDragon 801 quad-core processor clocked at 2.5Ghz and 3GB of RAM, plus the same Adreno 300 GPU. With 16GB of storage space at the $299 price point, it tops the Mi 3, and for $50 extra it can be bumped up to 64GB.
Its GSM, 3G, and 4G LTE work on AT&T and T-Mobile, plus it comes unlocked and can be used on carriers around the world if the frequencies are right. It also features all the other high-end specs: Wi-Di, Bluetooth 4.0, and NFC. A particularly special aspect of the phone is its use of the Android Cyanogen Mod, known for its customizability and the fact that it's not loaded with all the bloatware that comes on Android from other brands.
T100s Ironman by thl (Technology Happy Life): $299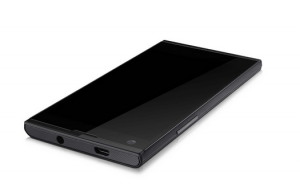 The T100S Ironman is another 5-incher with a 1080p screen, similar to the Mi 3.  Following in those footsteps, it has a 13-megapixel back camera for all the high-quality photography of the others. However, on the front it has another 13-megapixel camera, for the highest-quality selfies around.
The Ironman comes with 2GB of RAM for speedy multitasking as well as 32GB of internal storage standard. On top of that, there's room for a microSD card to boost the internal storage even further if 32GB wasn't enough. A step above the others, this device runs on an 8-core processor clocked at 1.7GHz per core, though it comes from MediaTek and not the more popular Qualcomm.
This device also appears to be a bit lacking on the connectivity front. It connects to fewer frequencies on 2G and 3G while also not having LTE support. Its spec sheet doesn't specify what version of Bluetooth it runs, and makes no mention of Wi-Di. However, ThL Mobile Store suggests that it runs Bluetooth 4.0 and at least has the advanced HSPA+ 3G connection for higher connection speeds. The device runs on Android 4.2.
Though it may not be the all-around best of the lot, the octo-core processor and high-res cameras definitely make it a steal at $299.
These devices all pack in impressive tech that puts them toe-to-toe with a lot of the big players in the smartphone space, like Apple's iPhones, Samsung's Galaxy lineup, and the HTC One flagship devices. They just don't have the brand recognition of the others.
If you're interested in smartphones that stray from the norm, as these did on their price points, you might like our earlier article on smartphones aiming for true revolution. Check it out here.
In the smartphone industry, much of the hubbub about new phones comes with the launch of a new flagship device from one of the top carriers — a new iPhone from Apple, a Galaxy S from Samsung, a One from HTC, a Nexus from Google, and so on. While the iPhone truly revolutionized the mobile phone sphere by introducing the first modern smartphone, many subsequent phones make the claim to be game changers or revolutionary, but many remain quite similar and feature simple upgrades upon previous models.
If you watch each iteration of Apple's iPhone or Samsung's Galaxy series, there will be minor visual changes between each version, if any at all; some style changes; a size change here and there; the typical boost in speed and capacity; and the addition of any number of features. This pattern of upgrades has certainly helped its brands become established at the forefront of the smartphone industry, but it puts the products in a position where it's much harder to take big risks, as it could easily bring the brand crashing down. If the next iPhone was suddenly nothing like the last iPhone, it could fail to sell.
But not all brands are stuck to playing it safe. Brands with less recognition or with multiple series of smartphones have opportunities that the major smartphone makers don't necessarily have. While it has to try rising up from the fringe and need to compete with the big players, its ability to offer unique, game-changing smartphones makes it special. Here are some of the phones that do just that.
Medias W by NEC
At first glance, QualMedias W smartphone looks like a run-of-the-mill device. Its slim, large, mostly dominated by a touchscreen, and appears to be a phone. But, as can be seen in the picture above, there's a little bit more to it than what you see at first glance. Even if the device is unfolded when you first see it, it could be mistaken for two smartphones sitting right next to each other. But the fact is, it's a dual-screen smartphone. The Medias W pairs the two screens with a hinge on the side of the phone (or the middle when unfolded.)
When the device is open, the screens can run together to offer a large display, or it can display separate content and work independently. The Medias W's dual-screen feature easily makes it stand out of the crowd as a phone that attempted to change the game, but there may be no luck for it. The device has already been around for a year and it hasn't had major success. As Japanese smartphones have often gone, it's unlikely the device would get shipped over to U.S. carriers, and it might not even get future models. Though it definitely tried to be a game changer, some revolutions just don't take.
YotaPhone by Yota Devices
Though very different from the Medias W, the Russian-made YotaPhone is something of a spiritual sibling to it. The YotaPhone doesn't flip open or anything, but it's another one of those device where you really have to turn it around to see the whole picture. If you look from one side, you might see a very bright and colorful picture, whereas the reverse side will be a monochrome, paper-like picture — and that's the special feature of the YotaPhone.
While the YotaPhone is otherwise an Android smartphone much like any other, it includes a modestly high-resolution LCD touchscreen on one side, while the reverse side features an electronic paper display, or EPD, akin to that found on Kindle or Nook E-readers. The EPD allows for a number of beneficial things. For one, whatever is displayed on the LCD can be flipped over the EPD for significantly reduced batter drain — so reading an article like this one would be much easier on your battery, especially if the sun were shining on the screen. The EPD can also display new notifications, so the LCD screen doesn't even need to be turned on to check them.
Another feature that can help people avoid a pinch is the ability for the EPD screen to retain an image on it even after the phone battery has died. So, a map or boarding pass won't be lost when you need it most. The YotaPhone boasts decent tech specs, with a 1.7GHz dual-core processor, 2GB of RAM, and a 13-Megapixel main camera, while at a slightly lower price than some high-end smartphones — it comes in at around $700 when converted from a price of 419 British Pounds, though the price of 19990 Russian Rubles brings it closed to $560.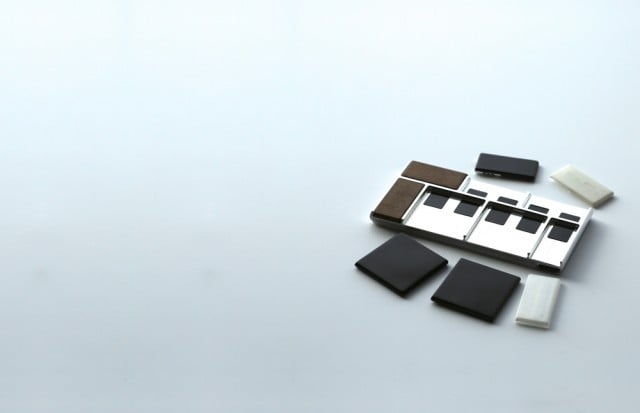 Project Ara by Google & Eco-Mobius by ZTE
If the Medias W and YotaPhone where spiritual siblings, then so are the Eco-Mobius and Project Ara devices, though from a pretty different family. While the Medias W and YotaPhone had second screens as extra parts to make it special, the Project Ara device and Eco-Mobius have removable parts to make it unique, and when it's old, make it young again.
Project Ara particularly stands out because it is backed by one of the biggest names in the smartphone game. Google already has its Nexus line of smartphones, plus its Android operating system is dominating the globe. However, last year a campaign called Phonebloks got many web users fired up over the idea of modular smartphones that could have pieces added in or taken out freely, and apparently, it got Google fired up as well. If Google moves ahead with the project, it could be one of the most successful game-changing smartphones of the bunch, since it would have the strong backing of Google, run on the most popular smartphone operating system, and not be too dissimilar from mainstream smartphones to scare away would-be buyers.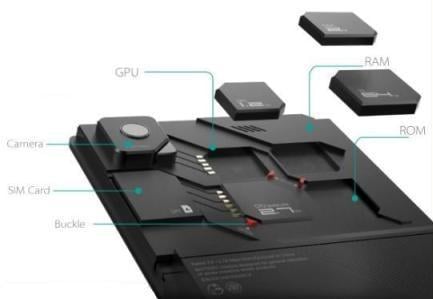 The Eco-Mobius is similar in that it also allowed for parts to be swapped in and out, letting users upgrade their phone's RAM or camera, among other things, at will. However, ZTE's device hasn't appeared to be as far along as Project Ara, as there haven't been any major showings of the device in action. Project Ara, on the other hand, has been able to show off how the module attachment system works. It also appears as the Google device will have a bit more customizability in terms of the front side of the device. While ZTE has mentioned having several different screen sizes, Google has plans for numerous combinations of screen and module arrangements, including the option for physical keyboards.
Both phones would potentially reshape the smartphone landscape and completely change the way sales run through constant refresh cycles. It would also prove more environmentally friendly. Google hopes to have the devices available early next year, with the barest iterations coming in as low as $50.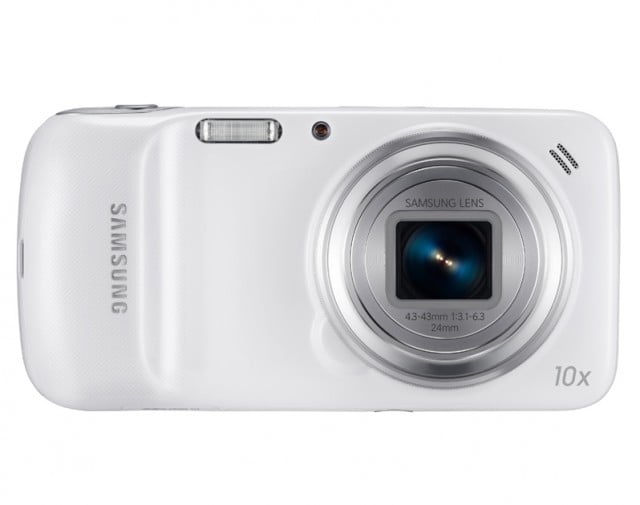 Galaxy S4 Zoom by Samsung
Though we often don't see major mobile players actually putting out some of the wilder concepts, Samsung has gone ahead and done it, and may do it again. The Galaxy S4 Zoom is one of the rare few on this list where at first glance you can see exactly what is so bizarre about it, although you might not even notice that it's a smartphone.
Since the back of the phone has a zoom lens jutting out and the sort of thicker handle section commonly found on a point-and-shoot camera, it first looks like a camera. However, the large touchscreen, Android, and the support for mobile connectivity make it apparent that it is a combination of phone and camera. Though it doesn't boast the same high-end specifications of some of its other Galaxy siblings, it still had enough to qualify as a decent phone and camera.
According to PhoneArena, the Galaxy S4 Zoom might not be a once-off either. A leaked image appears to show what could be the successor to the S4 Zoom. Though it appears to be more smartphone-like in that it doesn't have as much hardware jutting out, it does maintain the large flash and extending zoom lens. Since the S4 Zoom was made by tech-giant Samsung and was actually commercially released, it may be one of the most successful game-changing smartphones on this list to date — even if it didn't successfully change the smartphone game.
Follow Mark on Twitter @WallStMarkSheet
More From Wall St. Cheat Sheet: