3 Chip Stocks to Note Now: Intel Acquisitions, Advanced Micro Devices's New Timeline, and Broadcom's Smart Products
Intel Corp. (NASDAQ:INTC): In efforts to bolster its Web TV service initiative, Intel has made three undisclosed acquisitions: Avtrex, a developer of TV/DVR UI software; Archetype, which creates UIs for TV, PC, and mobile video apps; and Daily Interactive Networks, an iOS app developer for third parties such as National Geographic. Intel is still intending on a year-end release.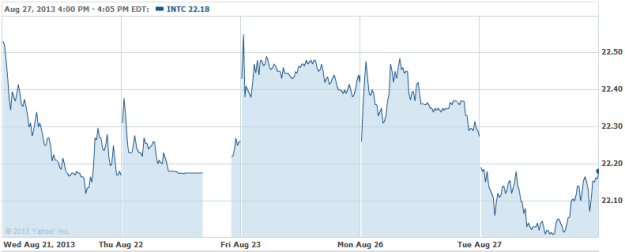 Advanced Micro Devices (NYSE:AMD): AMD announced that it will delay the introduction of several new products. Sources inside the company indicated to Digitimes that AMD's Hawaii-based GPU will be released near the end of September, while the Kaveri and Kavini-based APUs will be available starting March 2014. This has also pushed back future replacements for Kavini, such as Beema and Nolan, into late 2014 at the very earliest.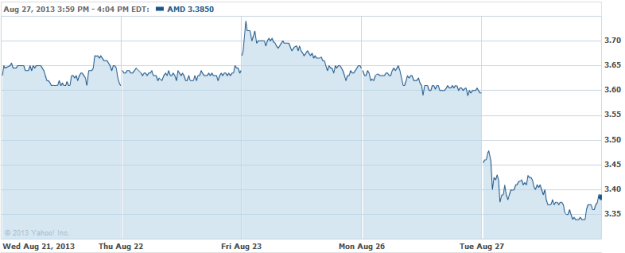 Broadcom (NASDAQ:BRCM): Building off the publicity garnered by developments like Google Glass, Broadcom announced that it will make a new framework for Wi-Fi technology embedded in wearable products. Its WICED Direct technology will be available in devices such as glucose and blood pressure monitors, allowing doctors instantaneous access to vital measurements. This could be another step toward consolidating a wearable smart tech market that could prove to be hugely profitable for the first movers.