3 Chip Stocks to Note Now: NVIDIA Turns to Licensing, Qualcomm's Entrenchment in Samsung, and AMD's Next x86
NVIDIA (NASDAQ:NVDA): The company's decision to license the rights of its Kepler GPU architecture, as well as "visual computing" IP is getting favorable reactions from investors, who have sent the company's stock up nearly 4 percent. "If there was ever a way for Nvidia to get into Apple, the IP licensing angle is likely it," according to Raymond James. This way, the company is not relying solely on Tegra processor sales for revenue.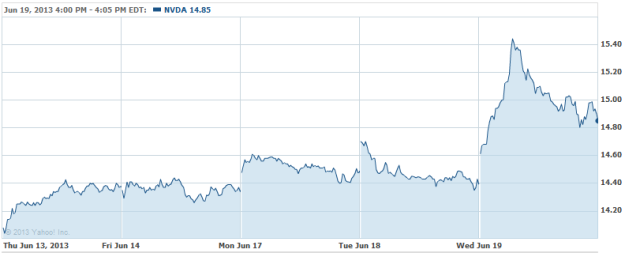 Qualcomm (NASDAQ:QCOM): Recent supply checks by William Blair indicate that Qualcomm has picked up meaningful content in Samsung's (SSNLF) Galaxy S 4 platform and recommends using the recent weakness in Qualcomm shares as a buying opportunity, saying the stock is near the low end of its historical trading range. The firm has an Outperform rating on the shares.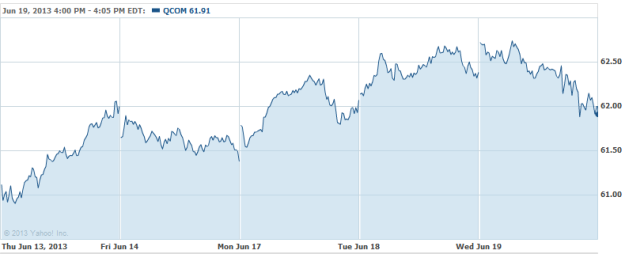 Advanced Micro Devices (NYSE:AMD): With all eyes on AMD's Seattle chip, the company remains committed to the x86 server CPU market, and shows the world so with Berlin, an x86 CPU platform due in the first quarter of next year. The Berlin will feature 4 cores based on AMD's  Steamroller architecture, and will be offered as both a CPU and APU, with the APUs being the first in the industry to offer uniform memory access for the chip's CPU and GPU.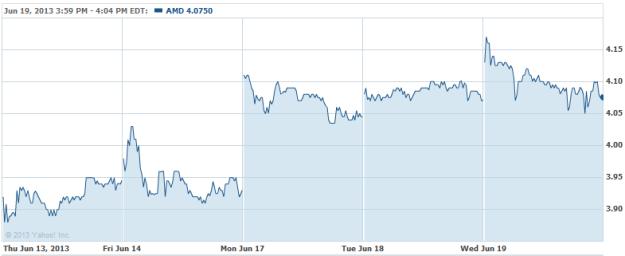 Don't Miss: 8 Companies Dominating Online Video.