3 Tech Stocks That Pay Dividends: Apple, Intel, Hercules Tech
Technology investors are used to not getting paid dividends. These companies and the analysts that promote them will claim that the profits are better spent investing in the business, or, if the company doesn't yet have any profits, they will claim that the company's patents or its research is sufficient justification for investing.
Such claims must be assessed on a case-by-case basis. However, I think that technology investors should try in some way to bring some dividends into their portfolios. While a company that pays dividends has less capital to invest in its business than if it hadn't paid these dividends, the fact remains that a company that pays dividends is most likely profitable, and it will be able to sustain these profits for a long time.
Furthermore, just because a company pays a dividend doesn't mean it doesn't have sufficient capital with which to invest in research. Of the three companies I list here, this is the case for two of them, and the third provides seed capital to smaller tech companies that have enormous upside potential. In short, you can invest in innovative technology companies while still collecting a nice dividend.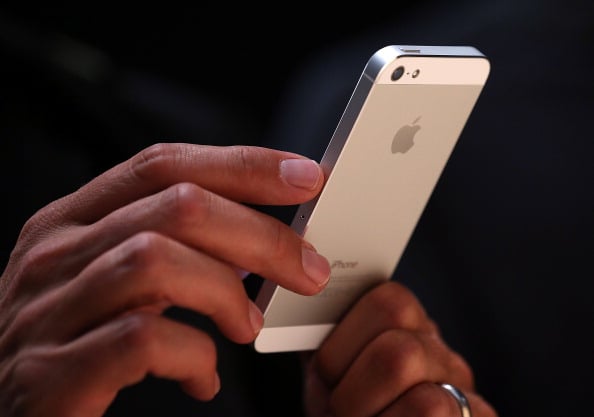 1. Apple (NASDAQ:AAPL)
Apple has admittedly become a less exciting company as it has grown into the largest publicly traded company in the world — mega-cap companies simply cannot grow very quickly. However, it has a portfolio of excellent products and an unbeatable arsenal of patents that enable it to generate about $35 billion in income each year. If we couple that with its $40 billion cash position, it seems inevitable that Apple would pay a dividend.
Right now, Apple pays out a 2.25 percent dividend, which exceeds that of the S&P 500. It is also growing its dividend — in its most recent earnings announcement, Apple said that it was raising its dividend by about 8 percent. The company still has room to raise it further.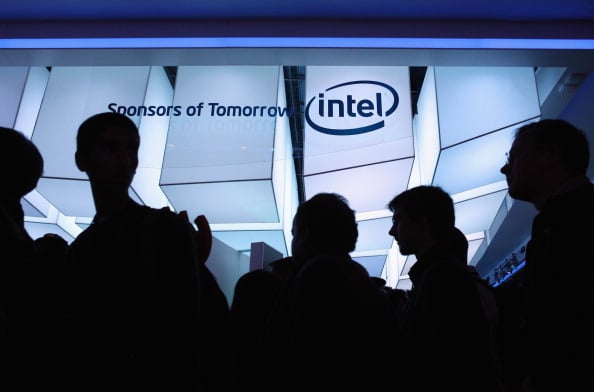 2. Intel (NASDAQ:INTC)
Intel probably pays the largest dividend of any large-cap tech company: 3.4 percent. The company has transformed from one of the fastest-growing companies in the world to a company that generates stable profits for investors while paying a nice portion of them out in the form of a dividend. While the company's critics may claim that it is no longer innovating at the level that it was 15 or 20 years ago, we find that this simply isn't the case. The company spends billions of dollars on research and development each year, and it remains on the cutting edge of the processor market.
Like Apple, Intel isn't going to generate the incredible returns it once did. This is especially true now that the company faces serious competition from Qualcomm (NASDAQ:QCOM) and Taiwan Semiconductor (NYSE:TSM). Nevertheless, Intel remains profitable, and its products are synonymous with excellence in the processor market. I think this is a stock that can be bought on weakness.
3. Hercules Technology Growth Capital (NYSE:HTGC)
Hercules Technology proves that you don't have to sacrifice dividends for the exciting opportunity to participate in the success of up-and-coming technology companies. Hercules Technology is business development corporation, or a BDC, meaning that it provides seed capital to small technology companies doing innovative research. These companies pay interest to Hercules Technology. Since these are young companies that often have little to no revenues, the interest payments are very high. Therefore, the company is able to pay out a hefty 9 percent dividend while still having enough capital to find other investments.
The great thing, though, is that this isn't simply a high-yield bond fund in disguise. When Hercules Technology invests in a new technology company, it often receives warrants, which gives it the right to purchase a predetermined number of shares in the company at an agreed-upon price. Often these warrants have a strike price that is out of the money (e.g., the stock is worth $5 per share but the warrant gives Hercules Technology the right to buy at $10 per share).
However, this offers a significant amount of leverage to the upside if the company makes it big. Thus, this is a great stock to own for investors who want to invest in new tech companies but who don't have the knowledge to do so. You are, in effect, paying Hercules Technology's management to do this for you, and it has done right by its shareholders.
Disclosure: Ben Kramer-Miller has no positions in any of the stocks mentioned in this article.
More From Wall St. Cheat Sheet: