3 Tech Titans Making Noise: Apple and Amazon Fight Their Tax Issues, and Dell's Prices Push Margins
Apple (NASDAQ:AAPL): CEO Tim Cook is set to testify before a congressional hearing in regards to Apple's mountainous pile of offshore cash (some $100 billion), but Cook is defending Apple even prior to the questioning. He maintains that Apple does not funnel domestic profits overseas: "We don't do that. We pay taxes on all the products we sell in the U.S., and we pay every dollar that we owe. And so I'd like to be really clear on that," Cook said.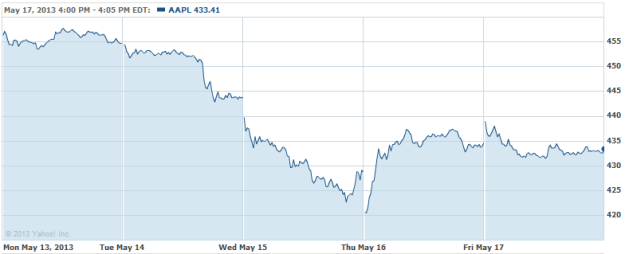 Amazon.com (NASDAQ:AMZN): Amazon has been called to testify before British Parliament, to clarify its how its activities in the U.K. justify its low corporate income tax bill, Reuters reported. The company is following on the heels of Google (NASDAQ:GOOG), which was grilled by the same committee for similar issues on Thursday. Amazon paid only $9 million in income tax on about $23 billion worth of sales to British customers over the past six years, and the company argues that it should only pay tax in Luxembourg, as it operates a single business in Europe from there, rather than multiple independent subsidiaries across the region.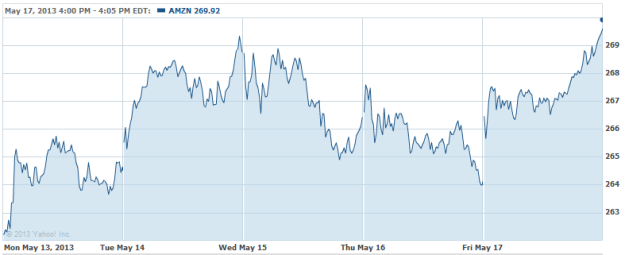 Dell (NASDAQ:DELL): Earnings per share of $0.21 missed estimates by $.14, although revenues of $14.1 billion were enough to beat projections by $0.58 billion. Year-over-year, revenue only fell two percent — down from 11 percent in the quarter prior. During an earnings call, Dell's CFO announced that the company has aligned its pricing strategy to be more in-line with the competitive environment, as margins shuddered in the last quarter.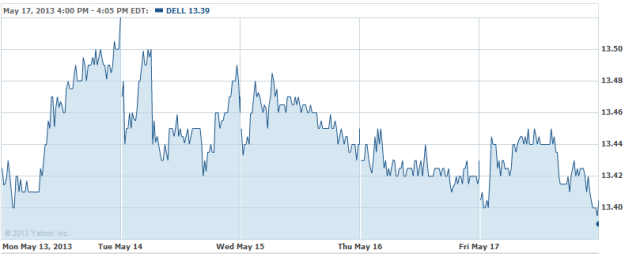 Don't Miss: Is Amazon Guilty of Exploiting the British Tax Rulebook?