3 Tech Titans Making Noise: Apple at WWDC, Microsoft at E3, and Google's Waze Implcations
Apple (NASDAQ:AAPL): All eyes are on the commencement of the Worldwide Developer Conference, where Apple is expected to reveal the next edition of its iOS, which will be the first updated version under the watchful eye of design master Jony Ive. The company might possibly drop some info on the next generations of hardware, as well. At the D11 conference recently, CEO Tim Cook gushed about the exciting new products that Apple has in store, but was excruciatingly frugal with the details.

Microsoft (NASDAQ:MSFT): As the E3 conference gets underway, Microsoft and fellow tech titan Sony (NYSE:SNE) are expected to release to tantalizing details about their forthcoming gaming consoles. The gaming industry has seen a fundamental shift away from pricey game systems, in favor of tablet-based platforms that offer a wide range of games for less. However, the two companies are on different missions — Sony is going for the the hardcore gaming crowd, while Microsoft is positioning its Xbox as a living room center piece.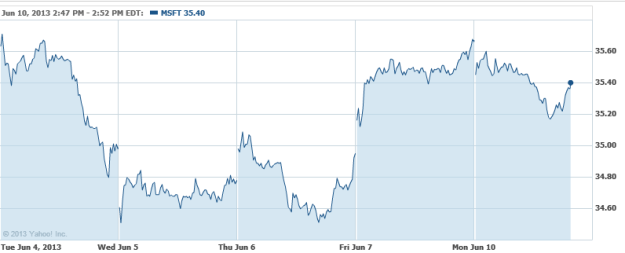 Google (NASDAQ:GOOG): The company's $1.3 billion purchase of Israeli-based Waze not only pulls the carpet out from under Facebook (NASDAQ:FB), but issues a significant blow to Apple (NASDAQ:AAPL) as well, as it tries to get its own maps system underway. The purchase puts Google on the edge of crowdsourced maps/traffic/POI data, and pours water on the circuits for Facebook's local content strategy. However, Google could very well run into some antitrust issues, so stay tuned.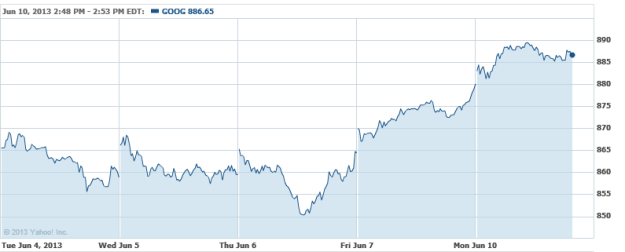 Don't Miss: Apple's New WWDC Banners Promise a 'Whole New World'