3 Tech Titans Making Noise: Apple Fans Product Ban, eBay Could Pull Back, and Sony Expands E-Book Market
Apple (NASDAQ:AAPL): An ITC decision could see a ban of older iOS devices, after a judge at the U.S. International Trade Commission ruled that the AT&T (NYSE:T) models of the iPhone 3GS and 4, along with 3G models of the iPad 1 and 2 infringed on Samsung (SSNLF.PK) patents. Though the decision is final, Apple can appeal it to the Federal Circuit, or bid for a reprieve from the White House, which has the power to approve or disprove of the ruling.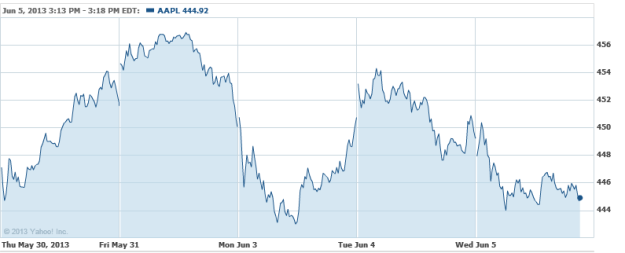 eBay (NASDAQ:EBAY): Dragonfly Capital points out the eBay might be positioned for a stock pullback, as technical indicators tell the firm that shares will drop in the near term and potentially hitting $45.50, providing a nice entry point for long-term investors. Just yesterday, Compass Point put its rating on Buy for the Internet auctioneer, with a target of $63. Too soon, perhaps?

Sony Corp. (NYSE:SNE): Amid a harsh day for the Japanese markets, Sony is reportedly opening up its e-book platform to other devices, according to a Nikkei headline. Sony currently has an e-book store for Apple (NASDAQ:AAPL) iOS and Google (NASDAQ:GOOG) Android devices in the U.S., but has not yet made the leap to other platforms in Japan.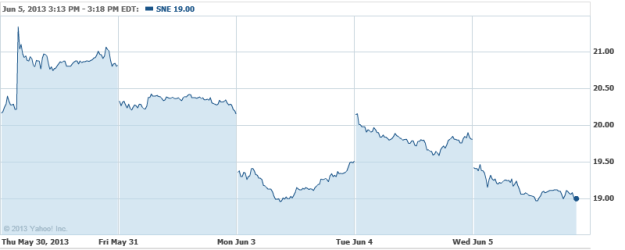 Don't Miss: Will This E-Book Trial Testimony Help or Hurt Apple?