3 Tech Titans Making Noise: Apple iPad Demand Trending Low, BlackBerry's Results Fall Short, and Google's Rumored Gaming Console
Apple (NASDAQ:AAPL): Pacific Crest believes that iPhone unit volumes will stay healthy through the launch of new devices later this year, and believes that cost savings will help keep iPhone gross margins stable, although it contends that iPad demand is trending below its expectations. The firm thinks the stock could reach the high end of its $430-$530 fair value range, although it keeps a Sector Perform rating on the shares.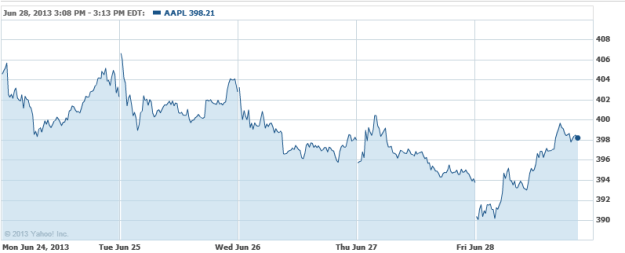 BlackBerry (NASDAQ:BBRY): Significant misses has driven BlackBerry shares down over 25 percent, as smartphone shipments of 6.8 million were up 13 percent sequentially, but fell far short of consensus of 7.5 million. "The smartphone market remains highly competitive, making it difficult to estimate units, revenue, and levels of profitability," the company said.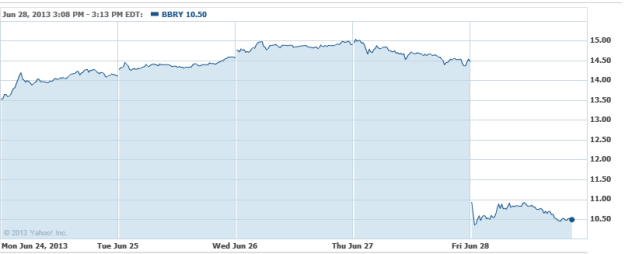 Google (NASDAQ:GOOG): Google intends to go up against league leaders Microsoft (NASDAQ:MSFT) and Sony (NYSE:SNE) in the game console space, as it is developing a game console and a smart watch based on its Android platform, sources told The Wall Street Journal. Games that run on Android software have proved particularly popular, and they are growing more quickly than games made for the big-name consoles. Additionally, the company is planning to release a second version its media streaming device, the Nexus Q, which was never actually released to the public.

Don't Miss: Did This Apple Supplier Just Make the iWatch?