Apple (NASDAQ:AAPL): In all the hustle and bustle amid Apple's quarterly earnings release yesterday, a small note made by CEO Tim Cook made a rather confirmatory statement towards the end of the earnings call, regarding Apple's plans to jump into the five-inch smartphone market — in short, it isn't. "Some customers value large screen size. Others value other factors, such as resolution, color quality, white balance, screen longevity, portability, compatability…" said Cook, when asked what he thought of the five-inch smartphone market. "Our competitors have made some significant trade-offs in many of these areas in order to ship a larger display. We would not ship a larger display iPhone while these trade-offs exist."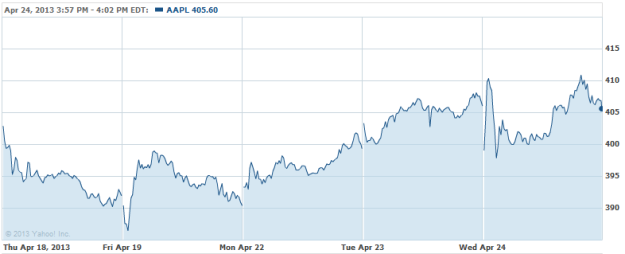 Amazon (NASDAQ:AMZN): On Monday, the senate voted 74-20 to limit debate on a new bill that would impose sales tax on certain online purchases, a bill that Amazon has supported. While the bill would level the field for brick and mortar stores, and help fund financially struggling state governments, Amazon has supported the bill as being a step towards simplifying U.S. state retail tax situation.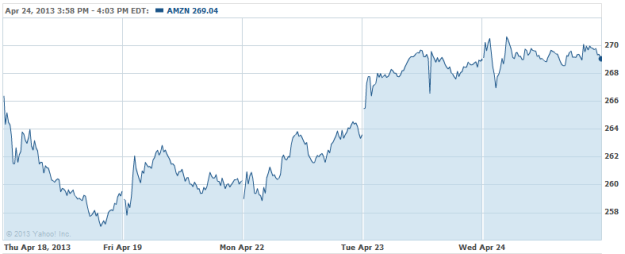 BlackBerry (NASDAQ:BBRY): Following the long anticipated release of its touchscreen only Z10, the comeback hopeful company is readying to launch the Q10, with its iconic physical keyboard. The phone could launch as early as Friday in the U.K., and the company is hoping that it will grab the BlackBerry loyalists who swear by the keyboard that was once a strong selling feature of the smartphones.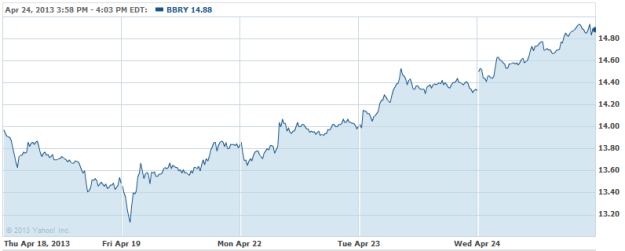 Don't Miss: Here's Your Cheat Sheet to Apple's Buyback Program.