3 Tech Titans Making Noise: Apple on eBooks, Microsoft's Big Plans, and Yahoo Pushes Video Expansion
Apple (NASDAQ:AAPL): Apple has made its final pitch in its denial of conspiring with e-book publishers to fix prices, with the company's lawyer telling a judge that it did nothing wrong. The government claims Apple and five of the biggest book publishers conspired to move the e-book market to a model that raised prices and harmed consumers.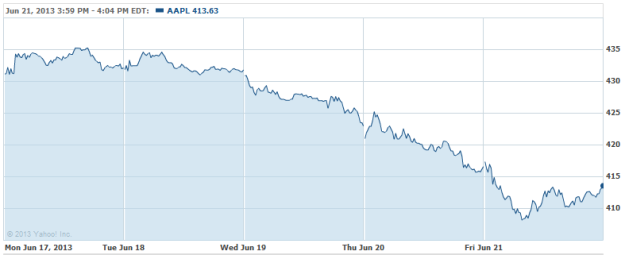 Microsoft (NASDAQ:MSFT): A day after the Wall Street Journal ran a story about rumored M&A discussions with Nokia (NYSE:NOK), the same publication also revealed that the software giant has been exploring the idea of an online marketplace, akin to eBay (NASDAQ:EBAY). Code-named Brazil, the program was shut down before it took off. However, "we remain committed to finding new and differentiated ways to enable a richer, more task oriented approach to e-commerce and online advertising," a spokeswoman for Microsoft said.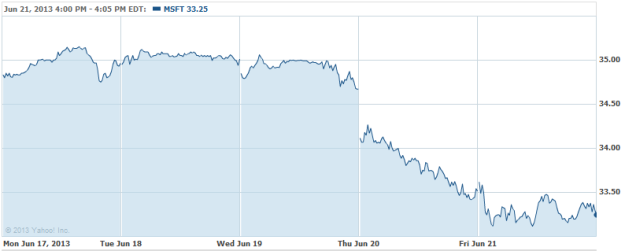 Yahoo (NASDAQ:YHOO): "It's clear to me that our video business is something that's growing a lot. It's something that we'd like to accelerate,' said Marissa Mayer, Yahoo CEO, at the Reuters Global Technology Summit. Though the French government shut down its bid for DailyMotion, Yahoo is still intent on making a bid for Hulu, though a Hulu/DirecTV deal seems more likely. Yahoo's stock has surged roughly 70 percent since Mayer became CEO.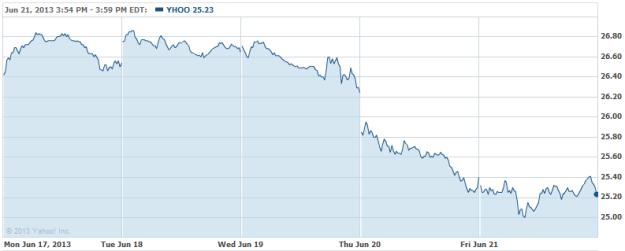 Don't Miss: SoftBank: Sprint Acquisition to Close by July.