3 Tech Titans Making Noise: Apple Patches Problems with Google, Icahn Sweetens Dell Bid, and Microsoft Cuts Surface Price
Apple Inc. (NASDAQ:AAPL): Apple's relationship with Google (NASDAQ:GOOG), which has had its share of rough spots in the past, has reportedly improved over the past year, at least according to Google CEO Eric Schmidt. Though he was scant on the details, Schmidt indicated that the two companies had conducted "lots and lots" of meetings and are in "constant business discussions on a long list of issues." It's an interesting relationship to say the least — despite their spats, the two companies remain dependent on each other on numerous levels.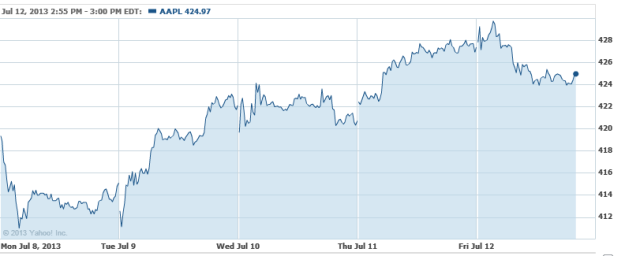 Dell Inc. (NASDAQ:DELL): Carl Icahn has sweetened his $14 per share bid for Dell by adding warrants, which would increase the value of the offer to a range of $15.50 to $18 per share from $14. Dell shareholders would get $14 per share with a warrant for every four shares held, while each warrant would entitle the holder to buy Dell shares for $20.00 each within the next seven years. Shareholders will vote on July 18.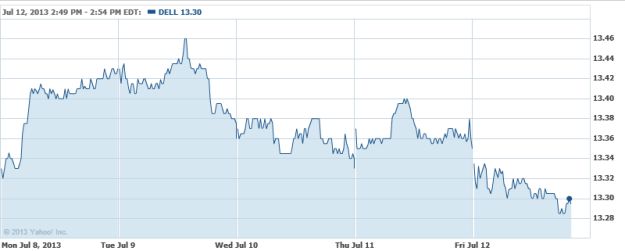 Microsoft (NASDAQ:MSFT): The Verge is reporting that Microsoft is planning on cutting $150 off its Surface RT tablets, with the base model now a more approachable $349 — presumably to spur demand for the slower-selling tablet line. The price difference will take effect on Sunday, and breaks just after Microsoft indicated that it would be offering replacement Surface RT and Surface Pro models at its Worldwide Partner Conference on Wednesday.

Don't Miss: Is Apple Using an Illegal Source of Tin?