3 Tech Titans Making Noise: Apple Readies iRadio, Microsoft Shakes It Up, and Cisco Declares a Dividend
Apple (NASDAQ:AAPL): Prior to its expected debut at the WWDC next week, Apple's advertising wing has been reportedly courting major brands to purchase ad space for iRadio, to help Apple secure a slice of the $4.1 billion U.S. mobile ad market. The resulting revenue will be split with the studios that Apple has been working with to secure licensing for its radio streaming program.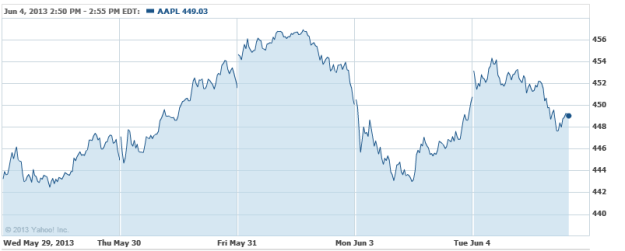 Microsoft (NASDAQ:MSFT): Microsoft's Steve Ballmer is indeed said to be planning a broad restructuring effort, to help improve communication across divisions, as well as aimed at reducing the number of business units from eight to four and putting more focus on devices and services. Select executives would likely accrue more responsibilities in the process, including the heads of Xbox, Skype, Servers, and other units.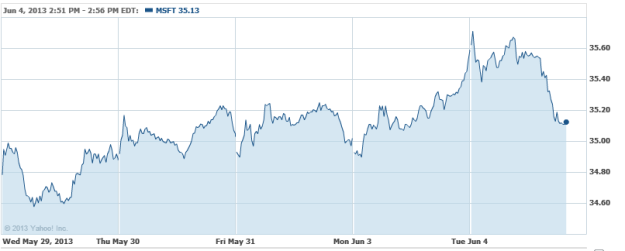 Cisco Systems (NASDAQ:CSCO): The networking systems company has declared a $0.17 per share quarterly dividend, in line with its previous dividends. It has a forward yield of 2.79 percent for shareholders of record July 3, and is payable on June 24. It has an ex-dividend date of July 1.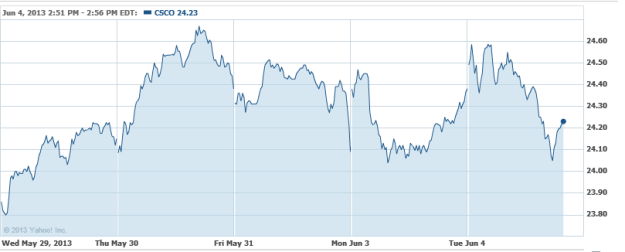 Don't Miss: Is Apple Adding a Holdup to All the Delays?