3 Tech Titans Making Noise: Apple Touts iOS 7 Enterprise Features, Cisco Pulls Curtains Back on Insieme, and Yahoo's New News
Apple (NASDAQ:AAPL): New details are surfacing about the new iOS 7, and apparently it sports some improved enterprise features to go along with its fresh appearance. According to Apple, iOS 7 will deliver features that offer "more advanced ways to deploy devices and deliver a great user experience." The OS has the ability to control which apps and accounts can open documents and email attachments, enhancing the system's security.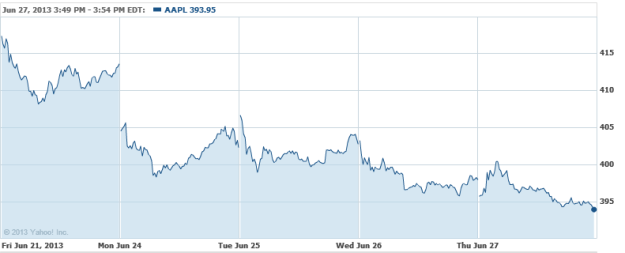 Cisco (NASDAQ:CSCO): Cisco has provided a few details on its Insieme unit, after its Catalyst switch refresh. Insieme is aiming to enable a data center infrastructure in which switches automatically adapt to the needs of apps, support developer APIs, and be able to use both custom ASICs and off-the-shelf processors, although Insieme adds that its ASICs support extra features. Cisco is also updating its Nexus data center switch line, so that it will support up to 192 100G ports and improved hardware automation.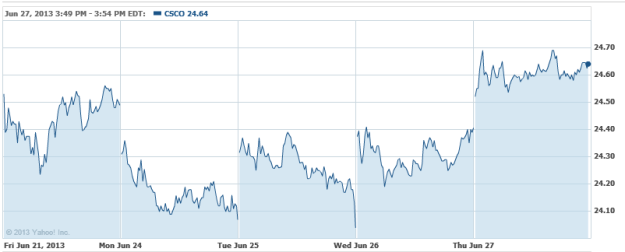 Yahoo (NASDAQ:YHOO): Yahoo has refreshed the Yahoo! News page, but don't expect any substantial user interface alterations. Instead, the page features a more personal, intuitive and modern design that's more in line with the overhauled homepage and gives users the ability to customize their news stream.