3 Tech Titans Making Noise: Apple Triumphs Over Google, Microsoft's Cloud Potential, and Cisco's Leveled Playing Field
Apple (NASDAQ:AAPL): Apple has pulled out a win in a patent suit against Google's (NASDAQ:GOOG) Motorola division, as the U.S. International Trade Commission has ruled that it did not violate Google's patent portfolio in the making of its iPhones. Google accused Apple of infringing on six Motorola patents, which covers an array of issues from reducing signal noise to programming the device's touch screen so a user's head does not accidentally activate it while talking on the phone. Google expressed disappointment with the ruling, and Apple did not comment.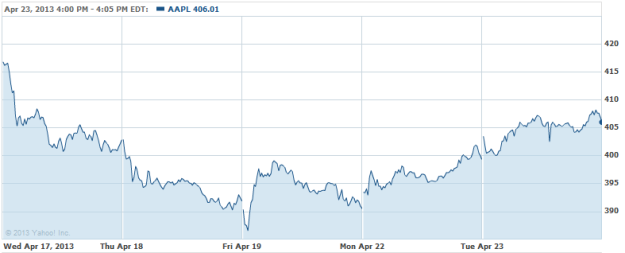 Microsoft (NASDAQ:MSFT): ValueAct founder Jeffrey Ubben said that Microsoft can "flourish in the hybrid cloud world," just a day after the news broke that the activist investment firm had taken a $2 billion stake in the software giant. He also pointed out that the company's enterprise services can still remain resilient despite a flailing PC market. Despite ValueAct's reputation, the firm has not shown any indications about its motive behind the purchase of the $2 billion stake, if such a motive exists.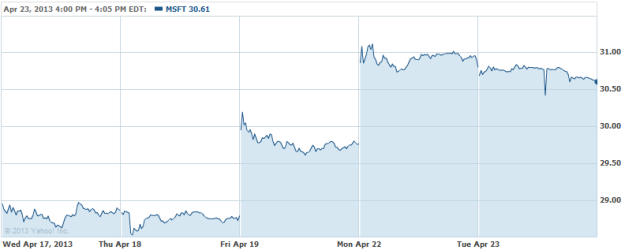 Cisco (NASDAQ:CSCO): Eric Xu, vice president of Huawei, has said that the company is no longer interested in the American market after the government took a fierce stance on the company, which is rumored to have Chinese military ties that sparked speculation about the company using U.S. telecom networks to spy on behalf of the Chinese government. The news is undoubtably positive for Cisco, which considers the company to be a "top rival" and has had its share of spats with the Chinese firm.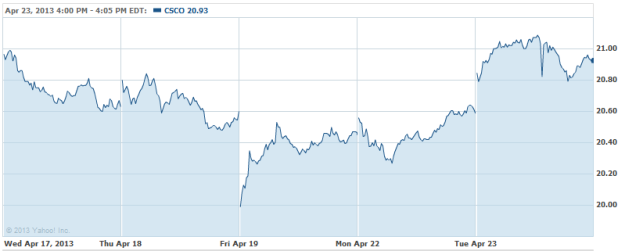 Don't Miss: Nokia is Winning in This Huge Market.