3 Tech Titans Making Noise: Apple Weighs In on Info Requests, BlackBerry Sales Belie Wary Outlook, and Google Paves Way For C-Class Offering
Apple (NASDAQ:AAPL): "Regardless of the circumstances, our legal team conducts an evaluation … only if appropriate, we retrieve and deliver the narrowest possible set of information to the authorities," is what Apple said, while commenting on the 4,000-5,000 requests for information that the company received from law enforcement over the six month period that ended May 1, the bulk of which coming from local police matters.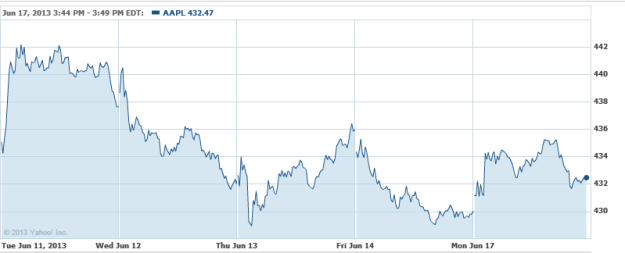 BlackBerry (NASDAQ:BBRY): Despite believing that BlackBerry's Q1 results on Friday could be better than consensus estimates, Deutsche Bank remains cautious on the phone maker's longer-term outlook. The firm said its channel checks into the BB10 phone launch have been largely mixed, if not slightly worse than expected. Deutsche said its checks in Europe have been negative, and it notes that the company's Managing Director for the UK abruptly left the company this week. The firm maintains a Hold rating on BlackBerry with an $8 price target.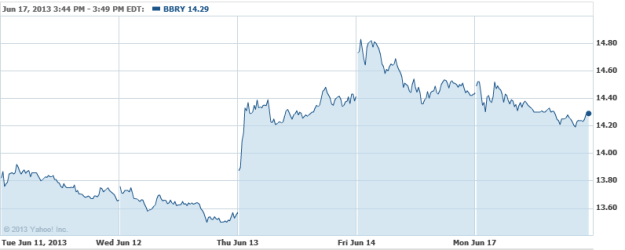 Google Inc. (NASDAQ:GOOG): The web search giant has settled a class-action lawsuit over the release of class-C shares, opening the doors for the company to issue a new class of nonvoting stock and giving the company the means to perform acquisitions without diminishing the founders' control. The Brockton Retirement Board, a Google shareholder, sued the company claiming that the plan gave the founders, Sergey Brin and Larry Page, added control without paying for it.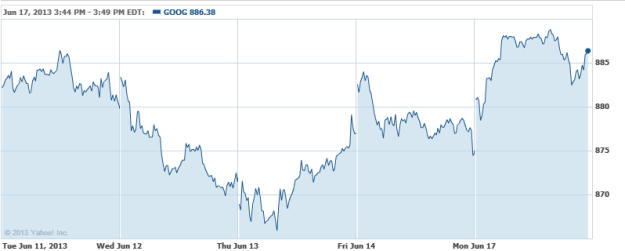 Don't Miss: Was an AT&T-Telefonica Deal Ever on the Table?