3 Tech Titans Making Noise: Apple's Cheap iPhone, ISS Sides With Dell, and Microsoft Boosts Dynamics Lineup
Apple Inc. (NASDAQ:AAPL): A blog post has seemingly substantiated rumors that Apple is in fact releasing a low-cost version of its best-selling iPhone. The phone is said to have a 4-inch display — on par with the dimensions of the iPhone 5 — and a plastic chassis. Techdy says the budget iPhone feels sturdier than its Samsung (SSNLF.PK) Galaxy counterparts, and that "it doesn't feel cheap at all."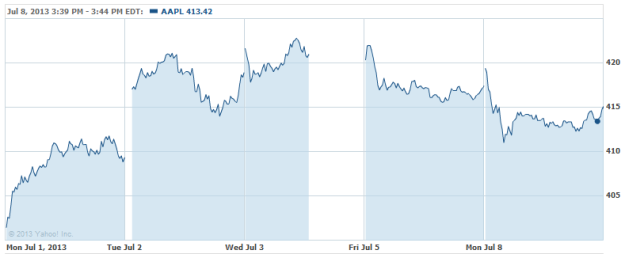 Dell Inc. (NASDAQ:DELL): Shareholder advisory agency ISS has officially sided with Michael Dell and Silverlake's side of the bidding war, issuing a potential blow to Carl Icahn's efforts to buy into the company. The shareholders, who are set to vote on the issue on July 18, have been eagerly awaiting the recommendation from ISS, one of the largest shareholder services in the world. Dell and Silverlake are offering $13.65 per share for the leveraged buyout effort.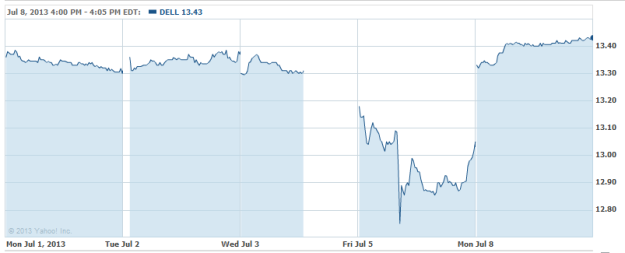 Microsoft Corp. (NASDAQ:MSFT): Microsoft has purchased partner Blue Horseshoe's transportation and warehousing software products with intentions of integrating them into the supply-chain management software that can be found in its Dynamics AX ERP software products. The company has been relying on acquisitions to strengthen the Dynamics business app portfolio, "which aims to give SMBs who don't need SAP and Oracle's top-of-the-line solutions relatively cheap alternatives."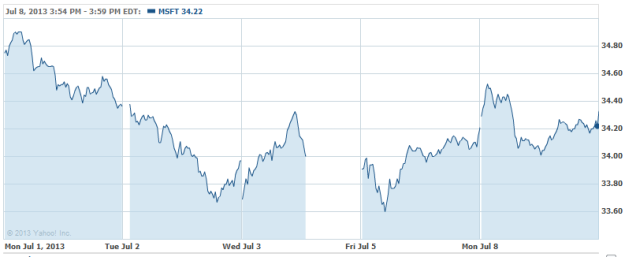 Don't Miss: How is Apple Growing Faster than Google in the U.S.?