3 Tech Titans Making Noise: Apple's Cook Makes Waves, Nokia Loses Its Native Market, and Google Overhauls Gmail
Apple (NASDAQ:AAPL): "We have some incredible plans that we have been working on for a while," said Tim Cook at an AllThingsD conference. For those holding out for the Apple TV, your patience could pay off, as Cook pointed out that the market is still one of "great interest." Also hinted at was a larger iPhone, wearable tech, and more developer options for customizing iOS. More importantly, Cook offered a brief and demanded glimpse into where Apple's head was at with new products.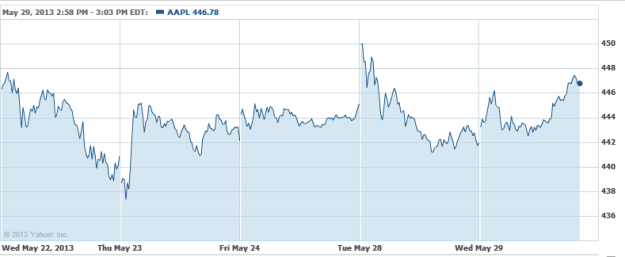 Nokia (NYSE:NOK): Though Nokia has been on a steady market share slide for a while, its latest loss might sting more than most: Samsung (SSNLF.PK) has gained the upperhand in Nokia's home country of Finland, according to IDC data. Nokia's market share plummeted to 33.6 percent from 48 percent in 2012 and 65 percent in 2010, while share belonging to Samsung increased to 36.1 percent in the first quarter of 2013 from 28 percent a year earlier.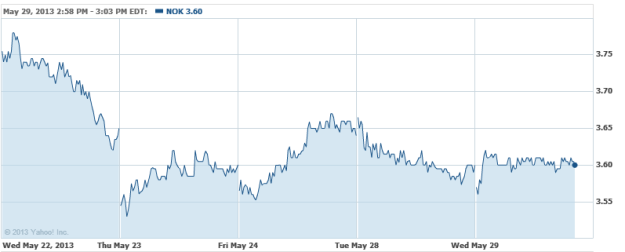 Google (NASDAQ:GOOG): Google is initiating a broad overhaul of Gmail, which will split up the traditional inbox into Primary, Social, Promotions, Updates, and Forums categories, to help users better sort and organize their mail. The primary box is reserved for family and friends, social is for social media alerts, and so on. While Microsoft's (NASDAQ:MSFT) Outlook already sports category-based sorting, Gmail's addition will provide a useful update to the label system currently in place.

Don't Miss: Will This Apple Store Ruin Downtown San Francisco?