3 Tech Titans Making Noise: Apple's E-Book Issues, Sony Floats Debt, and Google Aims For Waze
Apple (NASDAQ:AAPL): A judge has offered a "tentative view" on a case between Apple and the Department of Justice, a rather untraditional move that revealed that she believed the DOJ could produce evidence that would show Apple was encompassed in a price-fixing scheme in the e-book department. The case involves a ring of e-book publishers, all of which are accused of banding together to raise e-book prices. Not surprisingly, Apple denied the allegations.

Sony Corp. (NYSE:SNE): Sony will be offering $1.5 billion worth of bonds in Japan, floating the debt to raise capital to pay down existing debt. As the first debt offering in the company's history, the electronics giant is looking to expand its fundraising options. Keep an eye on Daniel Loeb's response to the move, as he suggested spinning off the profitable entertainment division as a means to raise capital.

Google (NASDAQ:GOOG): Following a stumble in Facebook's (NASDAQ:FB) bid for Israeli GPS firm Waze, reports have surfaced that Google is also making an attempt to bid on the company, opening up a bidding war with the social media site. However, TechCrunch is suspicious, saying that its sources have no indication that Google is making moves for the company — and that it could be an attempt from Waze to squeeze out as much as it can from Facebook.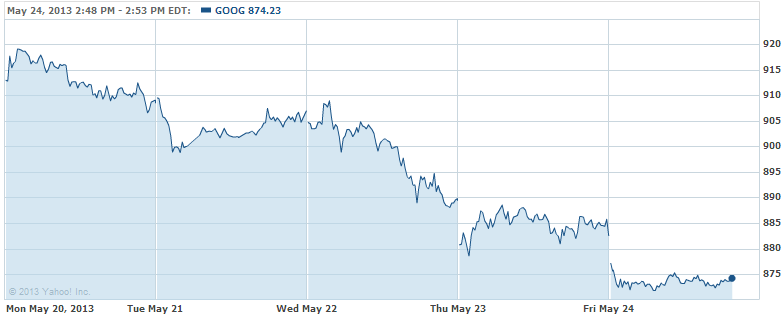 Don't Miss: More iOS 7 Redesign Clues Emerge.