3 Tech Titans Making Noise: Apple's iOS 7 Drawbacks, Sony Passes Ball Back to Loeb, and HP Gets an Upgrade
Apple (NASDAQ:AAPL): There is no doubt that the iOS 7 refresh has breathed new life into the operating system, at least aesthetically. The new color palate, Jony Ive's signature simplicity theory, and his crusade against skeumorphic design have resulted in a beautiful new OS that makes sure the software matches the software. However, on a technical level, BGR's Zach Epstein argues that the changes are more renovation than innovation. "Apple's mobile platform just isn't getting any smarter … What meaningful, innovative functions can iOS 7 perform that iOS 6 could not?"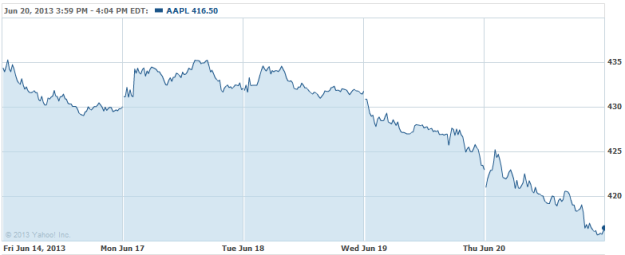 Sony Corporation (NYSE:SNE): CEO Kazuo Hirai indicated that the company was going to take its time in reviewing a proposal from shareholder Daniel Loeb, who suggested to the company that it spin off its entertainment arm. Hirai reaffirmed that the branch was not for sale, but the company would continue to explore the proposal. Meanwhile, investors are turning back to Loeb for the next step in bringing Sony's costs down.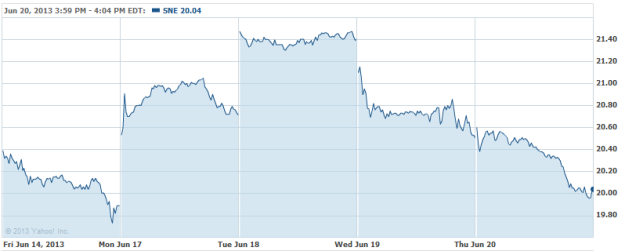 Hewlett-Packard (NYSE:HPQ): Potential catalysts from the company's ability to deliver FY14 net income and free cash flow growth as well as possible divestitures have led Wells Fargo to upgrade shares of HP from Market Perform to Outperform, as well as raise its price target range for shares to $30-$32 from $23-$25.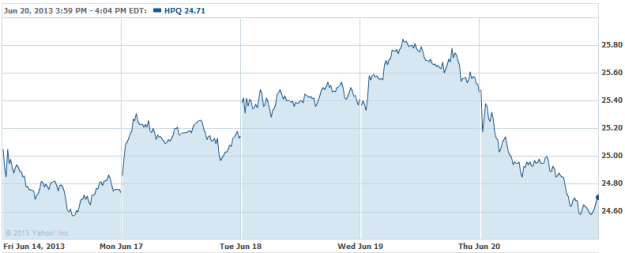 Investing Insights: Is BlackBerry a Worthwhile Investment?