3 Tech Titans Making Noise: Apple's iOS 7 Offers AirPlay Over Wi-Fi, the Ownership Fight for Dell, and Microsoft's Big Switch-Up
Apple Inc. (NASDAQ:AAPL): A hidden option in iOS 7 reportedly hints at AirPlay support over Wi-Fi channels. A developer option for iOS in the Car indicates that the company's AirPlay protocol may be used to stream visual and audio data to supported automotive infotainment systems, AppleInsider reports. With AirPlay over Wi-Fi, an iPhone can beam Siri, maps, music, communications, and other information to a car's receiver without being taken out of a user's pocket or bag, and put the information in a customized version of iOS on an infotainment system's screen.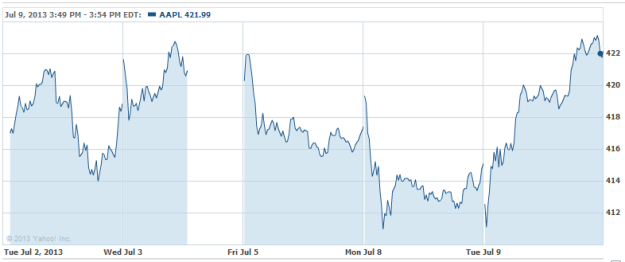 Dell Inc. (NASDAQ:DELL): Despite the backing from ISS, Michael Dell and Silverlake are still meeting with shareholders to push the merits of their deal and how it would be more beneficial than the competing offer from Carl Icahn. Proxy advisory firms Egan-Jones and Glass Lewis have also backed the $24.4 billion bid, though opponents of the buyout offer are also meeting with shareholders to argue against the motion.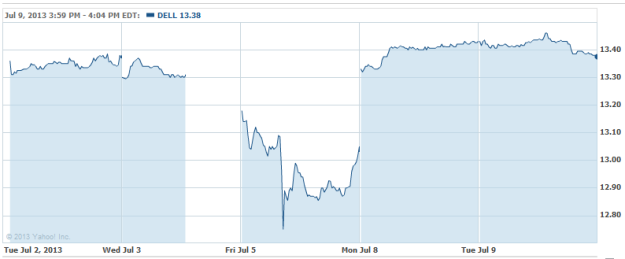 Microsoft Corp. (NASDAQ:MSFT): CEO Steve Ballmer's mysterious executive shuffling plan could be revealed this week, with Thursday expected to be the day of the announcement. Ballmer is reportedly experimenting with changing how Microsoft reports its earnings so that it would shield integral but money-losing operations — such as Bing — from complaints, but which would also make the P&L less transparent. Conspicuously, the reshuffle does not offer up an easy heir for Ballmer's seat.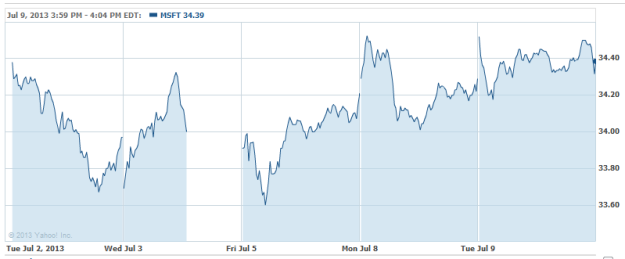 Don't Miss: Does Apple's iOS 7 Have Hidden Goodies for the Car?