3 Tech Titans Making Noise: Apple's iPhone a Hit With T-Mobile, BlackBerry's Q10 is On Track, and Yahoo Weighs in On Hulu
Apple (NASDAQ:AAPL): Apple has sold 500,000 iPhones on the T-Mobile (NYSE:TMUS) network, since its launch only a few weeks ago. What makes it especially interesting is that the low-end carrier decided to opt to sell the iPhone unsubsidized with installment plans, over the traditional two-year contract that usually accompanies such phone purchases. Apple now has a whole new market to offer its phone through, with around 40 million subscribers who did not previously have access to Apple's best selling handset.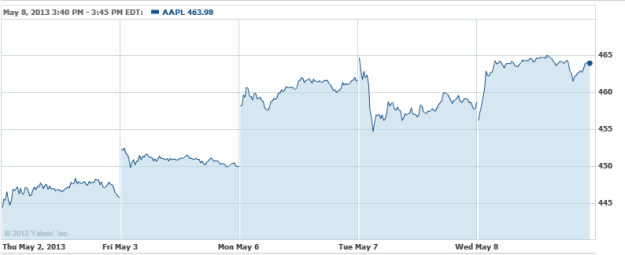 BlackBerry (NASDAQ:BBRY): Macquarie believes that BlackBerry is moving towards another tradable bounce in the near-term, given overly bearish sentiments towards the brand. The firm does not find that supply adjustments have been made, and channel checks indicate that the June quarter production is ahead of initial estimates. Additionally, the Q10 is likely to be a bigger upgrade product for Enterprise subs than the Z10, and the firm rates shares at Neutral but sees a short rally pushing shares over $17 on good Q10 reports.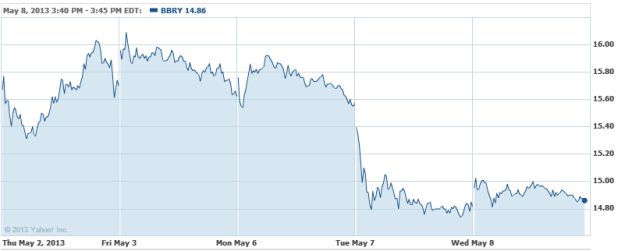 Yahoo (NASDAQ:YHOO): Chief exec Marissa Meyer has reportedly held talks with executives from Hulu, about a possible bid for the media streaming service, according to "numerous sources." Hulu's parents, including News Corp. (NASDAQ:NWSA) and Disney (NYSE:DIS), have been talking about dumping the site for a while, and Yahoo has been on a spree of acquisitions to jack up its content offerings and diversify from its web-based core business.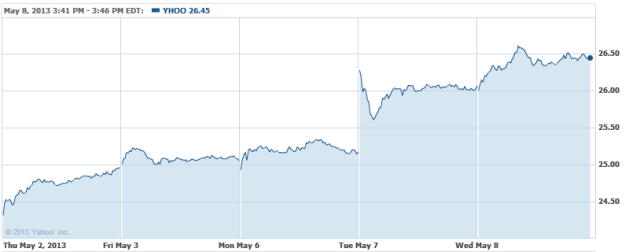 Don't Miss: Is Microsoft Turning Tail With Windows 8?