3 Tech Titans Making Noise: Apple's iPhone Production, Google's EU Trouble Continues, and Sony's Loeb Dilemma
Apple (NASDAQ:AAPL): Citigroup says that it does not recommend buying Apple shares, on concerns over channel checks that the firm conducted with suppliers. June quarter iPhone builds are are seeing an increase in iPhone 4/4S activity relative to iPhone 5, and the firm sees risk to Apple consensus estimates given the shift to lower-priced phones and expects shares will remain range-bound. The firm puts a Hold rating on the shares with a $430 price target.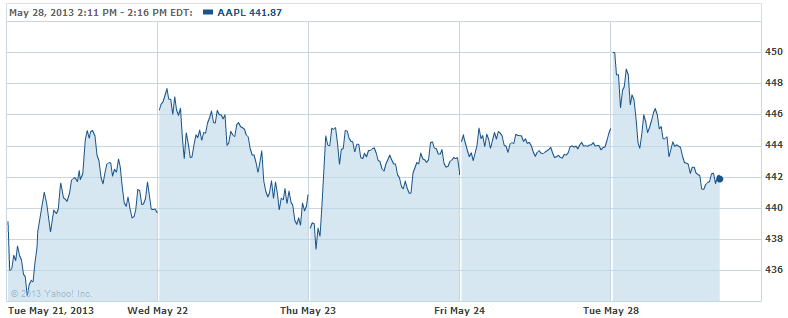 Google (NASDAQ:GOOG): Following a drawn-out, three-year long antitrust investigation into its practices in Europe, the EU's Competition Commissioner Joaquin Almunia said that the Union would likely put more concessions on Google, in addition to the proposals already submitted by the Internet search giant. "After, we will analyze the responses we have received, we will ask Google, probably, I cannot anticipate this formally, almost 100 percent we will ask Google: you should improve your proposals," Almunia said.

Sony Corp. (NYSE:SNE): Spinning off the entertainment arm of the company may not be as beneficial as Third Point's Daniel Loeb believes, according to The Wall Street Journal. The film business is seeing its margins pressured, and declining music sales would put an independent entity at a disadvantage, and not provide the value for investors that Loeb is hoping for.

Don't Miss: Samsung: A New Device Already?