3 Tech Titans Making Noise: Apple's iPhone Rumors, Microsoft's Dividend, and Amazon Goes 3D
Apple (NASDAQ:AAPL): As the competitive climate continues to heat up, Apple is thinking about making some drastic changes to keep its head in the game, according to sources. A 4.7-inch and 5.7-inch screen might find their way to a future iPhone, based on Samsung's (SSNLF.PK) success in the "phablet" field. New colors, and a cheaper model are still swirling around the rumor mill, and not surprisingly, Apple has declined to comment.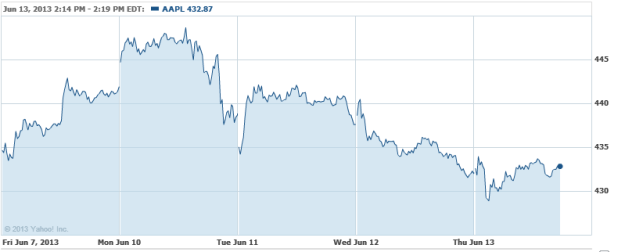 Microsoft Corp. (NASDAQ:MSFT): The software titan has declared a $0.23 per share quarterly dividend, in line with its previous dividends. It has a forward yield of 2.63 percent, for shareholders on record as of August 15 and is payable on September 12. It has an ex-dividend date of August 13.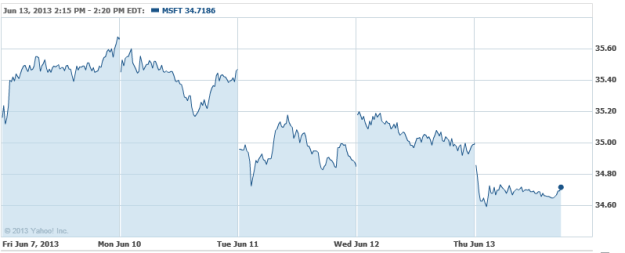 Amazon.com (NASDAQ:AMZN): Amazon has officially launched a division of its website solely devoted to 3D printers and accessories, in efforts of making the flourishing industry a bit more culturally accepted. In addition to 3D printers, buyers can also find materials for them, including software, filaments, and other components.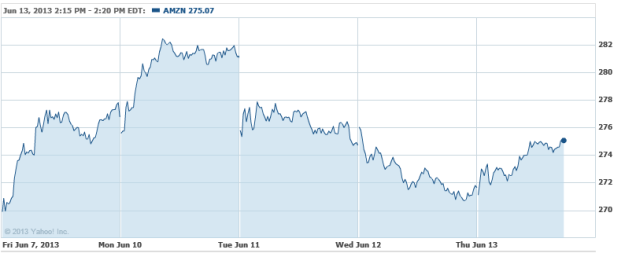 Don't Miss: Dan Frommer: iOS 7 Is the Fresh Start Apple Needed.