3 Tech Titans Making Noise: Apple's iPhone Sales, Sony's Window, and BlackBerry's Q10 Is Dragging
Apple (NASDAQ:AAPL): Morgan Stanley's Katy Huberty has pointed out that iPhone sales seem to be tracking above initial estimates, for about 31 million units during the June quarter. Morgan Stanley's own estimate was about 26 million units, while the Street consensus falls at 27 million.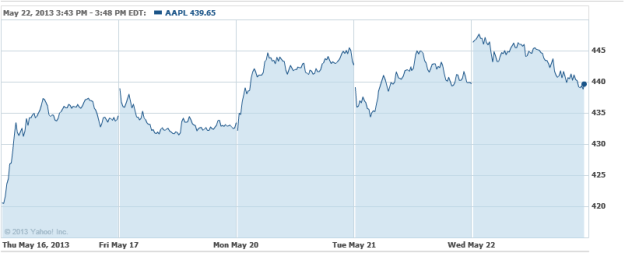 Sony Corp. (NYSE:SNE): With Samsung and LG Electronics floundering with OLED technology, Sony might have a window to sneak through with its more affordable LCD TVs and the 4K line that falls between the LCD and OLED. An OLED quipped set from LG will run about $9,900 at retail. Separately, Sony's CEO Kazuo Hirai has acknowledged that the company is exploring Third Point's Daniel Loeb's proposal to spin off its entertainment arm, noting that the company is committed to keeping its major shareholders happy.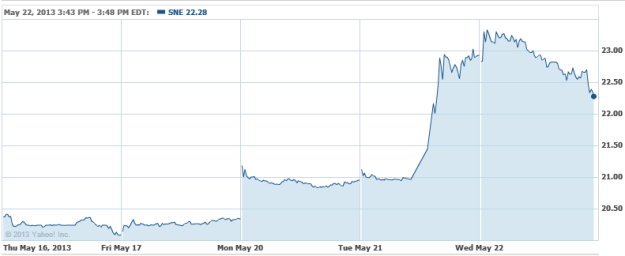 BlackBerry (NASDAQ:BBRY): Exane BNP Paribas has downgraded BlackBerry to Underperform, noting that "long-term profitability prospects hinge essentially on the longevity of its Service revenues, which are unsustainable, in our view," according to the note, which also noted that BlackBerry's profit pools are drying up.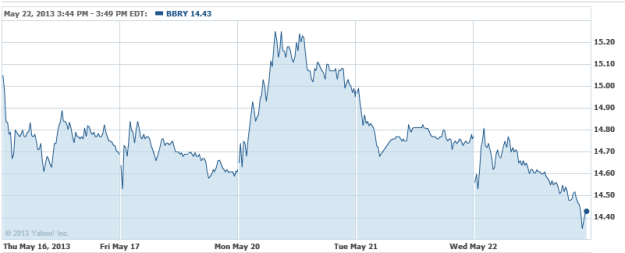 Don't Miss: This Competitor Could Smash Samsung and Apple Devices.