3 Tech Titans Making Noise: Apple's Latest Court Appearance, Microsoft's Rumored Overhaul, and Google Gets an Upgrade
Apple (NASDAQ:AAPL): Apple is set to appear in court today, as proceedings into the e-book price fixing scandal get underway. The prosecution is working to prove that Apple violated antitrust regulations and conspired with other publishers to raise the prices of e-books, and that the ring of companies attempted to allow publishers to set their own prices rather than letting retailers do so. According to the Justice Department, their motivation in doing so was to defend themselves against Amazon, which was setting the price of most new e-books at $9.99 and becoming increasingly dominant in the market.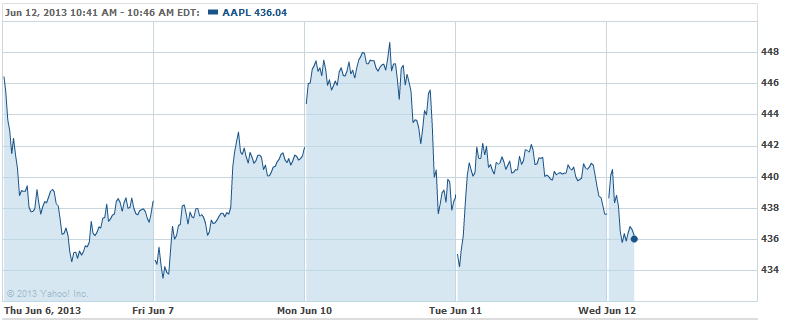 Microsoft (NASDAQ:MSFT): Sources have alerted AllthingsD that there could be a vast restructuring effort underway at the company, noting that shifts designed to simplify the company's organizational structure and "configure the company around devices and services" are in the works. Current executives could find themselves in more prominent roles, as a refreshed Wall Street focus on the company's stock has made the company more determined than ever not to fall into periods of complacency. With nothing set in stone yet, the details of the reorganization could still be changed.

Google (NASDAQ:GOOG): based on what it sees as the increasing adoption of the company's Enhanced Campaigns initiative, and strong growth in its display business, Cantor has raised its price target on the search engine giant from $900 to $1030 and maintained its Buy rating on the shares.

Don't Miss: Will Apple's iRadio Join the Competition This Summer?