3 Tech Titans Making Noise: Apple's Mini Problem, BlackBerry's Q10 Charges On, and Microsoft Waives Its Fees
Apple (NASDAQ:AAPL): Following checks to its supply line, Citigroup informed its clients: "In light of our findings, we find it difficult to side with the bulls at this time… While we have expected to hear optimism around Apple's forthcoming product refreshes … (we) were surprised at the skepticism at many points in the supply chain." The firm has also cut its estimates on iPad Mini production from eight million units for the quarter, to six million to seven million.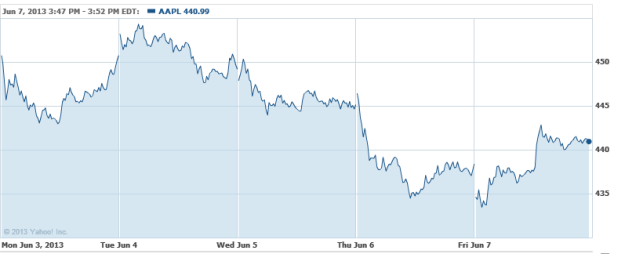 BlackBerry (NASDAQ:BBRY): Jefferies' channel checks have indicated that global sales of the Z10 are slowing, while Q10 sales are doing better than expected. The firm still believes BlackBerry will beat consensus estimates for both the May and August quarters, and keeps a Buy rating on the stock with a $22 price target.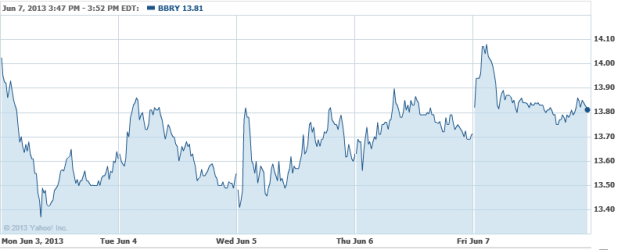 Microsoft (NASDAQ:MSFT) The software giant will not be charging a fee for its Xbox One used game sales to "retailers, publishers, or consumers," according to the company blog, to a big sigh of relief from investors of GameStop (NYSE:GME) who sent the retailer's shares up over 5 percent in after-hours on Thursday.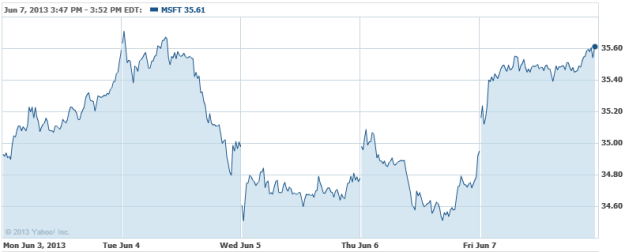 Don't Miss: Did Apple Help Google Get More Advertising Dollars?