3 Tech Titans Making Noise: Apple's New Macbook, BlackBerry's Q10 is Well Received, Google's Now for iOS
Apple (NASDAQ:AAPL): Though the company has remained mute on its new product plans, Ming-Chi Kuo of KGI Securities believes that the company will release a refreshed line of Macbooks at the WWDC in June. Don't expect any dramatic changes to the unit, and don't count on the Retina display version of the Macbook Air — the new Macbooks will likely feature a new Intel Haswell processor, and be shipped out during the second quarter.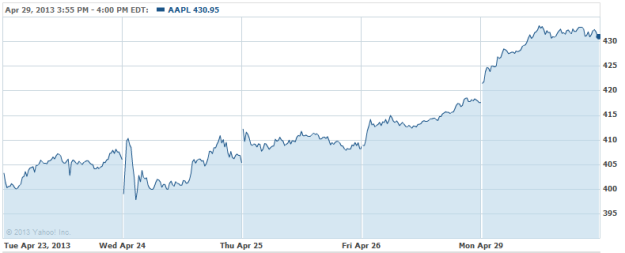 BlackBerry (NASDAQ:BBRY): Jefferies has said that channel checks in the United Kingdom have indicated that the launch of the Q10 smartphone are going well,  with Carphone Warehouses stock selling out quickly and initial sell-in at 50-plus devices per store. Furthermore, Z10 sales in the U.K. and North America are remaining steady, with no return or inventory issues to report. It keeps a Buy rating and a $22 price target.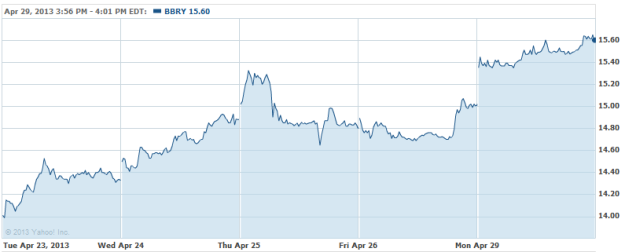 Google (NASDAQ:GOOG): If you're a big fan of Google Now, but always wanted it on your iPhone, you're in luck — the company has released its edition for iOS, in its "mostly-complete form." The move highlights Google's willingness to allow all users to access its products, while Apple is staunchly against licensing its software for other platforms. Apple iOS users can use 22 of the 29 cards, such as proactive personalized alerts about upcoming appointments and traffic, sports scores and news alerts, and information about nearby attractions and places where people often take photos.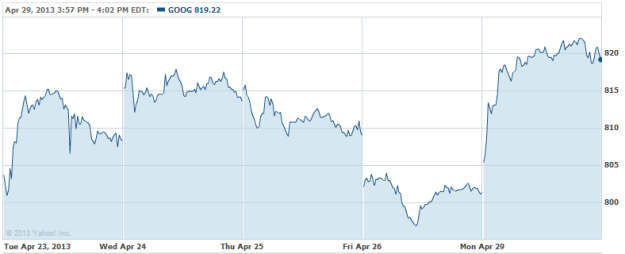 Don't Miss: Who Benefits From the Apple-Samsung Smartphone War?